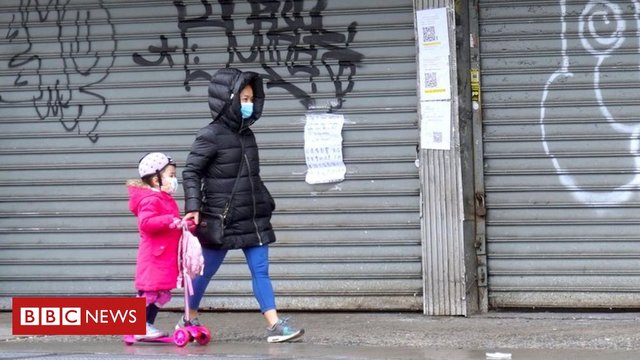 Financial markets have reversed course after a three day rally, dropping sharply as consumer confidence plummets amid the coronavirus pandemic.
Wall Street's main indexes were more than 3% down in morning trade, following European markets lower.
The fall came as the number of coronavirus cases in the US surpassed China.
University of Michigan data also showed US consumer confidence dropped to its lowest level in three years in March.
"The outlook for the national economy for the year ahead weakened dramatically in March, with the majority now expecting bad times financially in the entire country," the survey director said in a statement.
Shared On DLIKE
---