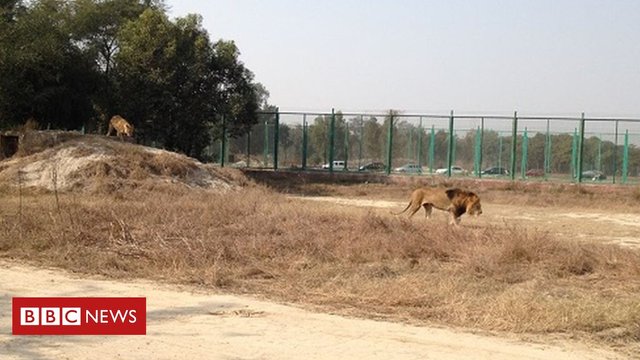 The remains of a teenage boy have been found in the lion enclosure of a Lahore zoo, a day after he went missing.
Officials said they are investigating how Muhammad Bilal, 17, made it over the fence and what caused his death.
But locals have blamed Mr Bilal's demise on staff incompetence, and earlier this week the zoo's offices were ransacked.
The state-back Lahore Safari, established in 1982, is Pakistan's largest and oldest animal park.
Shared On DLIKE
---