Hello Splinterland warriors!
How are you all i hope you will be fine and blessed and hope your first day of the week will be awesome so i am here again with another post in which i am going to share the daily reward cards and the upgraded card.
GLORIDAX SOLDIER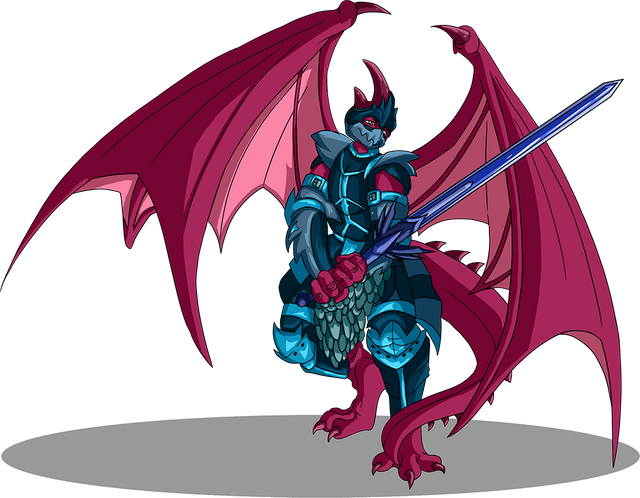 What the Gloridax call a soldier many of the other armies of the Splinterlands consider a highly specialized master of weaponry, one who wears custom armor and carries into battle all the might and fury of Dragons.Read more
A well-known monster from the dragon family with some nice abilities that you will like it when you owned this to the max level where you can get all the abilities from this monster soon i will upgrade this monster to the next level. However, the ability that i like about this monster is the flying and shield that you can get at level 1 which is really helpful in the earthquake ruleset because not taking any damage from the earthquake to fight against the enemy monsters.
Well, just made it level 4 by combine 25 BCX, and the next level will be 5 for which i need 15 more cards and the total cards will be 40 to unlock the oppress ability from this monster which is really awesome for non-attack monsters like cube, lord arianthus and warrior of peace so the oppress ability can easily kill these monsters and removed it from the first position.
Todays Rewards
Well, the quest was with the dragon quest and i completed it easily and got these rewards of including one undead Rexx form the death family and one common nectar queen from the earth splinter along with a single loot chest for the dec tokens and other alchemy and legendary potion charges
All images are from the Splinterlands website
If you are new to this game then signup here to play the game click here for signup
---
---
Thanks For visiting my Blog
Best Regards @moeenali