Hello Splinterland warriors!
How are you all guys hope you will be blessed and fine i am here with another post of Splinterlands in which i am going to share the quest rewards of today and a card from the water family.
WAVE RUNNER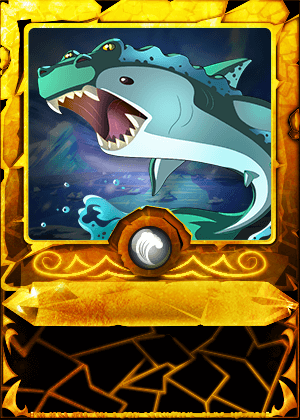 The Wave Runner sees not one but two sets of prey. The first set of eyes scours the ocean for a tasty morsel. The second set of eyes looks above to the skies for unsuspecting flyers. With a powerful swipe of its tail the Wave Runner can leap out of the water and bring giant birds and dragons alike into the waterRead more
Wave runner is a common card from the water family and i remember the day when i got it for the first time when the new rewards cards were revealed so i got this monster first from the quest rewards and then i got lots of BCX like round about 200 BCX from the quest including the gold foil common that i already converted to level 5 in gold foil and i sold the common one at level 6 now still have lots of bcx to make it level 5 soon.
QUEST REWARDS
As you know that yesterday was the first day of the new season so all tire and rating are reset to new one in which i am currently playing for the gold 2 leagues and claim the quest rewards in gold 2 soon will touch the gold 1 league this time. It was a quest with the earth splinter and easy to complete but faced some giant and strong opponent with their strong cards so beating them is not easy but sometimes i was lucky to complete the quest in gold 2 league while facing the strong opponent. These are the rewards which include two cards the one is rare and the other one is a common wave runner along with few decs and potion charges.
All images are from the Splinterlands website
If you are new to this game then signup here to play the game click here for signup
---
---
Thanks For visiting my Blog
Best Regards @moeenali