Hello Fellows! Today was Friday and I had only one class again,so after attending my class I went outside to the market and bought some groceries to home and also some First Aid Medicines. After getting free from all these things and studying for a little time After my lunch, I opened my laptop and played some Rising Star game.
Also I opened the splinterlands game to complete the quest,the quest which was given to me today was a Water Quest and I completed it very easily. After the completion of the quest I was given one loot chest again and when I opened it, I got a card inside it and the name of the card is "GARGOYA LION" whisch has increased my power by 5 and now I have 2650 power.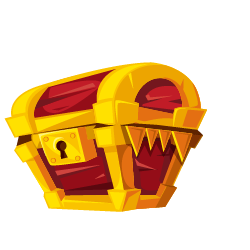 SPS STAKING AND DEC AND SPT TOKENS PRICE UPDATE :
Today I claimed 6.225 SPS totally and now i have 40,406 points for the airdrop and as the price of the SPS tokens have also hiked again to 0.282$, so now my Total SPS balance is equal to 36 USD approximately. The price of the DEC token currently is 0.00572$ and today I bought more than 600 DEC tokens again as I am trying to collect it more and more. While the price of the SPT tokens currently is 0.01373$.


If you want to play splinterlands,be free to join through this link below and experience playing this beautiful game that will help you to boost your mind capabilities.
https://splinterlands.com?ref=solaiman