Einschlag
[English version below]
(März 2002)
Du sitzt am Markttor von Milet
Und atmest die Antike
Hier hatte Thales einst gelebt
Gefeilscht, gescherzt
Als Kind vielleicht gestohlen
Dann schreitest du durchs Ischtar-Tor
Querst unversehns den Knoten
Der Heut mit Gestern fest verflicht
In einer Zeiten-Winzigkeit
Wird Gegenwart Vergangenheit
Berührst du fast die Toten
So dünn wie seidenes Papier
Der Blitz dagegen Weile
Erscheint in oder außer dir
Ein andres Jetzt als Augenblick
Alt-Babylons Getümmel
Farben Stimmen Rüche -
Gar Sonnenglutgefühl -
Das Hin und Her auf einer großen Straße -
Und aus vorbei Erinnerung
Du gehst zurück
Ist es noch da
Was eben du durchbrochen?
Du schreitest neu durchs Ischtar-Tor
Und suchst nach diesem Knoten
Der Heut mit Gestern fest verflicht
Wars dort? Wars hier?
Wars Sehen, wars Gesicht?
Traf dich ein Memo-Meteor?
Zu hell war dieser Seitenblick
Geblendet bleibt dein Auge
Was ungerufen mächtig rief
Lässt nicht sich wieder holen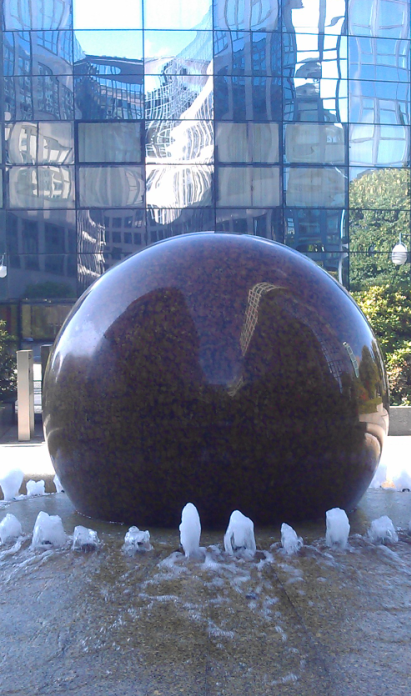 Impact
(March 2002)
You sit at the market gate of Miletus
And breathe the antiquity
Thales once lived here
Haggled, joked
Perhaps stolen as a child
Then you step through the Ishtar Gate
Unawares you cross the knot
That today with yesterday firmly intertwines
In a time-twin
The present becomes the past
You almost touch the dead
As thin as silk paper
The lightning seems like a while
Appears in or out of you
Another now as this moment
Old Babylon's tumult
Colours Voices Smells -
The sun's glow -
The to and fro of a great road -
And over out and memory
You go back
Is it still there
What you just broke through?
You step through the Ishtar Gate anew
And search for that knot
That today is intertwined with yesterday
Was there? Was it here?
Was it sight, was it vision?
Did a memo-meteor hit you?
Too bright was this side glance
Blinded thy eye remains
What called uncalled mightily
Cannot be fetched again
Translated with www.DeepL.com/Translator (free version)