english below...
Vom Drang auszubrechen...
Wenn das Korsett zu eng ist,
die Gesellschaft einen zuschnürt,
ist der Wunsch auszubrechen da.
Wenn der Mief einen erdrückt,
sucht man die Weite,
treibt sich in die Ferne,
zu neuen Ufern,
die das Tor zur Welt bedeuten.
In der scheinbaren Freiheit,
entdeckt man verzagt,
das Korsett liegt in einem,
nirgendwo sonst,
und vor sich selbst kann niemand fliehen.
In Verzweiflung gefangen
arbeitet man sich an ab:
an sich selbst,
und an anderen,
an der Suche nach Erlösung.
Doch statt Zufriedenheit,
findet man weitere Fragen,
gerät außer Tritt,
unverstanden und einsam,
hadert mit der Welt und mit sich.
Irgendwann hört man auf zu suchen,
verliert sein Ziel,
und ist der inneren Leere ausgeliefert.
Grau sind die Stürme an der Küste,
noch grauer die eigene Stimmung,
man hellt auf und entkrampft und
meditiert und kämpft,
doch am Ende hilft nichts.
Vor den eigenen Dämonen,
kann niemand fliehen.
30. Dezember 2014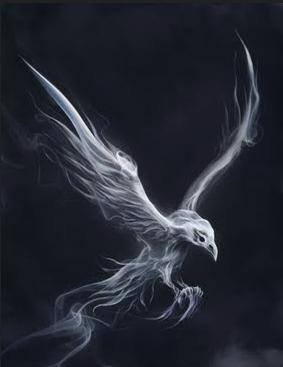 english version:
From the urge to break out...
When the corset is too tight,
society constricts one,
the desire to break out is there.
When the stuffiness stifles one,
one looks for the distance,
and drives oneself into the distance,
to new shores,
that are the gateway to the world.
In the apparent freedom,
one discovers despondency,
the corset lies within,
nowhere else,
and from oneself no one can escape.
Trapped in despair
one works on down:
on oneself,
and on others,
in the search for redemption.
But instead of satisfaction,
one finds more questions,
comes out of step,
misunderstood and lonely,
and one's at odds with the world and with oneself.
At some point one stops looking,
you lose your goal,
and is at the mercy of inner emptiness.
The storms on the coast are grey,
and one's own mood is even greyer,
one lightens up and relaxes and
meditates and fights,
but in the end nothing helps.
From one's own demons,
no one can escape.
30th December 2014