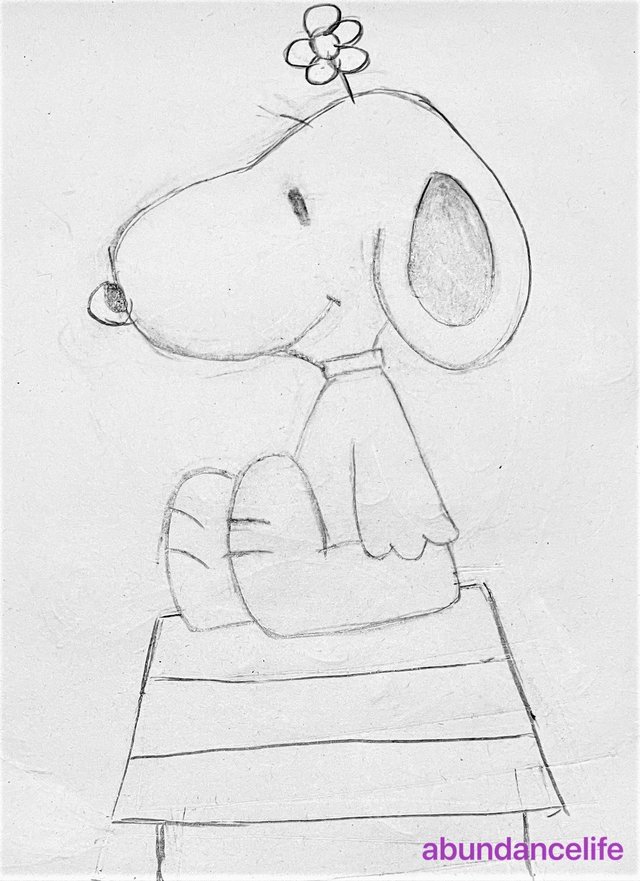 Every time I see the Snoopy, I feel good.
Even though I am down, I will cheer up soon because of Snoopy.
Snoopy is so cute that I can forget all worries.
It's really happy to draw a cute snoopy in the afternoon.
Hope you like it, my friends!
Have a good day!
雖然自己用鉛筆版的史奴比感覺不盡完美,
但還是上傳一下圖片,證明它曾經存在過,
好吧其實是有點懶得再畫新的,
畢竟這兩天是假期嘛~~
一到假日,人就容易犯懶,真是天性啊!
每次看到史奴比,都無比療癒,
覺得能有這樣的一隻狗陪伴著我也很棒,
只是當狗狗離開時,可能就會很sad…
所以還是要謹慎養狗啊~~~