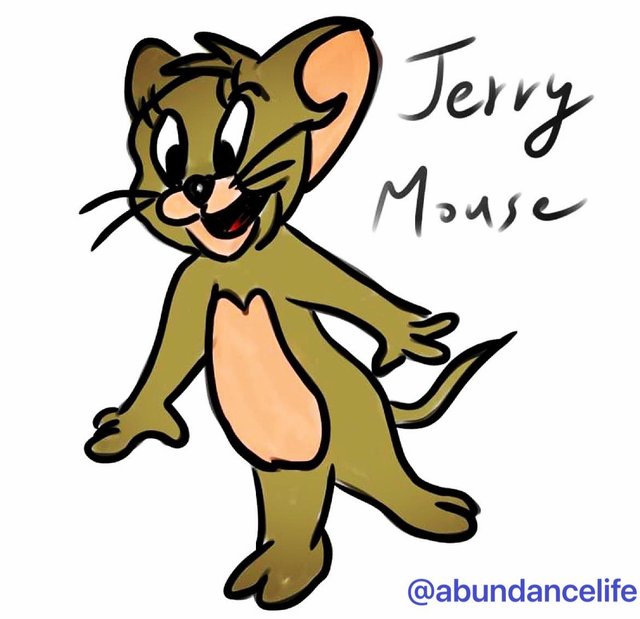 I love Jerry Mouse because Jerry is so smart that Tom Cat cannot catch it forever.
Every time I feel happy as the Jerry defeats Tom cat.
So I decide to draw a Jerry Mouse.
A few days ago, I tried to draw a Jerry Mouse on the paper.
Now I try to color Jerry Mouse by digital art & painting Software.
I have to say, this colorful drawing looks not bad.
How do you feel?
Hope you like it.
Have a good day, my friends.
上星期用鉛筆把傑利鼠畫在紙上,
結果畫完後,才發現我忘了畫它的鬍鬚,
據說因此傑利鼠看起來變溫柔了,
不知道我是不是因此改變了它的性別?
最近因為剛接觸了電繪軟體,
要上手電繪軟體還是需要更多的練習,
就匯入傑利鼠底稿來練習上色了,
但是選擇適合的顏色也滿難的,
因為調色盤都是固定的顏色,
我挑來挑去感覺好像沒有很貼近角色原本的顏色,
只能將就給它塗下去了。
不得不說,用電繪軟體著色真的很療癒耶,
雖然每次著完色才發現有塗色不勻,
但看到傑利鼠開心的表情,
心情也跟著好了起來,
至少這次我記得它的鬍鬚 XD