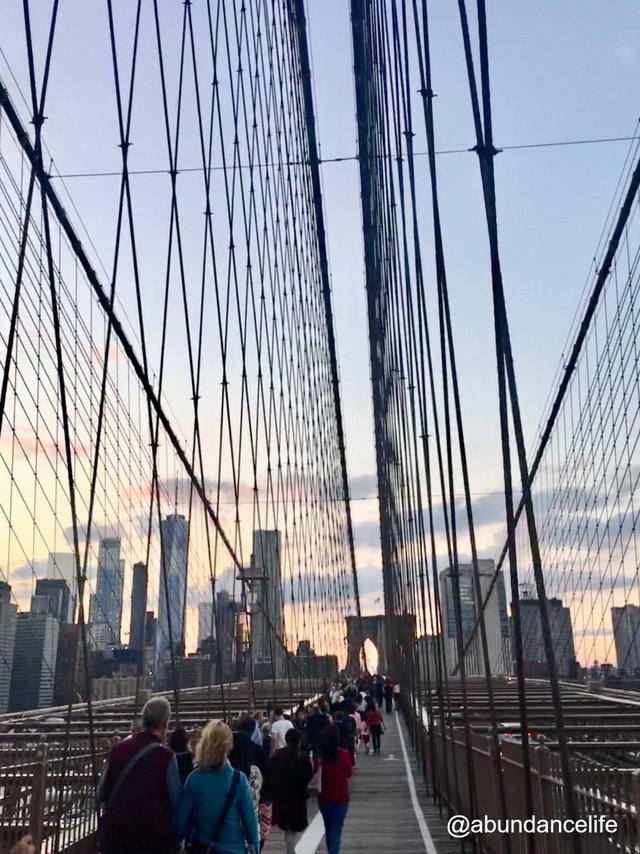 Speaking of the best cityscape photo, the photo from Brooklyn Bridge is definitely my best.
The photos are taken in the Brooklyn Bridge which is one of the most popular sightseeing spots in New York City.
I used to see the views from the Brooklyn Bridge in NYC in the movies or American dramas, so I would like to take a visit there all the time.Two years ago, my dream came true. I paid a visit to the Brooklyn Bridge.
As I visited Brooklyn Bridge, I was impressed by the breathtaking bridge and the romantic sunset there.
Util now I still could not forget the pretty cityscape from Brooklyn Bridge.
Anyway, enjoy the pretty sunset and Brooklyn Bridge from the photos, guys!!
Have a good day!
---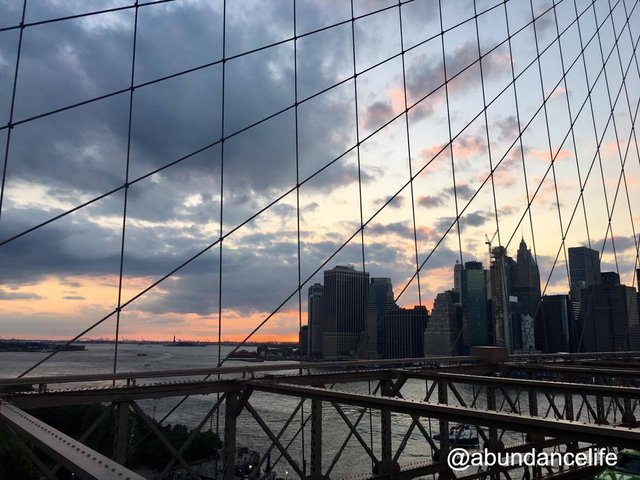 這張照片是我從布魯克林大橋所拍攝的,布魯克林大橋是紐約市最受歡迎的觀光景點之一。
我過去常常在電影或美劇裏看到布魯克林大橋的景色,所以我一直想去那裡看看。
兩年前,我的夢想實現了。我參觀了布魯克林大橋。
當我參觀布魯克林大橋時,我對那座美得令人屏息的大橋和浪漫的日落印象深刻。
直到現在,我仍無法忘記布魯克林大橋美麗的景色。
不管怎樣,享受美麗的日落和布魯克林大橋的照片!!
祝有個開心的一天!
---