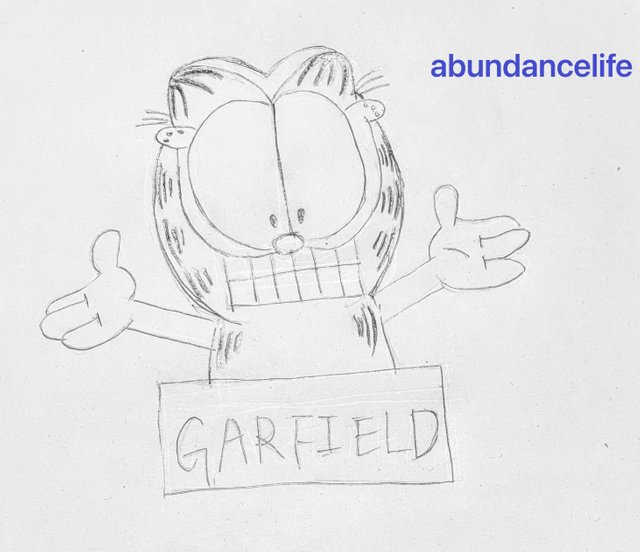 ---
Garfield is a very famous character of the cartoon and comic strip.
Although I did not remember the content of Garfield's comic strip, the funny Garfield's still made me a deep impression.
I feel good after seeing Garfield anyway.
That's why I decide to draw it!
Hope my drawing will cheer you up.
Enjoy, my friends!
Have a good day!
---
今天畫了加菲貓,說真的我完全想不起來漫畫內容,
只記得它是一隻很有個性的貓,
而且這幾年好像也愈來愈少看到加菲貓,
不知道現在的小孩還知不知道這部漫畫。
---
那我為什麼要畫加菲貓呢?
其實是我無聊google了一下經典漫畫,
就跳出加菲貓了,於是擇日不如撞日,
就決定畫它了,我決定一件事總是非常隨意,
人生嘛! 開心比較重要。