I like speed and the feeling as the wind blows my face, so that I love riding bike a lot.
In particular, as I feel sad, I would ride the bike. Then, my worries would disappear!
The most favorite thing I enjoy is to ride the bike while listening to the music without think of anything.
If you also like to ride the bike, I will recommend you "Dadaocheng Riverside Bikeways" which is the best place in Taipei, Taiwan for bike riding.
You can ride the bike there without worrying about the car crashes.
How do you cheer up as you feel really bad ?
Wish you have a good day, my friends!
---
一直以來,我很喜歡速度感和風吹在臉上的感覺,於是我愛了騎腳踏車。
我最喜歡邊騎腳踏車,邊聽著喜歡的音樂,然後忘我地騎下去。
特別在我感覺低潮時,只要騎著腳踏車,所有的煩惱就消失不見。
大稻埕河濱自行車道就是個非常棒的地方,讓大家可以盡情騎腳踏車而不用擔心其他車輛。
不知道當你心情低落,你都如何排解?
希望大家都有個美好的一天囉!
---
The first thing I see as I go to Dadaocheng Riverside Bikeways is empty stalls , kind of pretty, right ?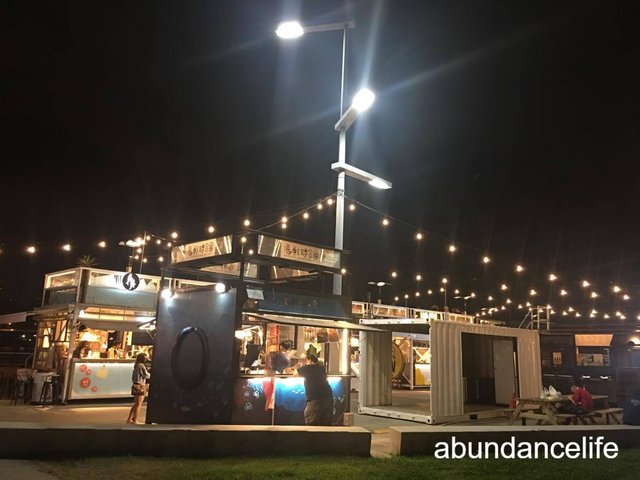 ---
Then I see beautiful night views as riding the bike.