Hallo zusammen,
es ist schon ein komisches Bild, oder? Aber es hat auch sein Sinn, in den roten Kreise sind sogenannte Sensorflecken. Das heißt, mein Sensor ist verschmutzt. Wiederum muss ich jedes Foto, was ich fotografiere, nachbearbeiten, um diese Flecken auf dem Foto verschwinden zu lassen.
---
it's a funny picture, isn't it? But it also has its sense, in the red circles are so-called sensor spots. That means my sensor is dirty. Again, I have to post-process every photo I take to make these spots on the photo disappear.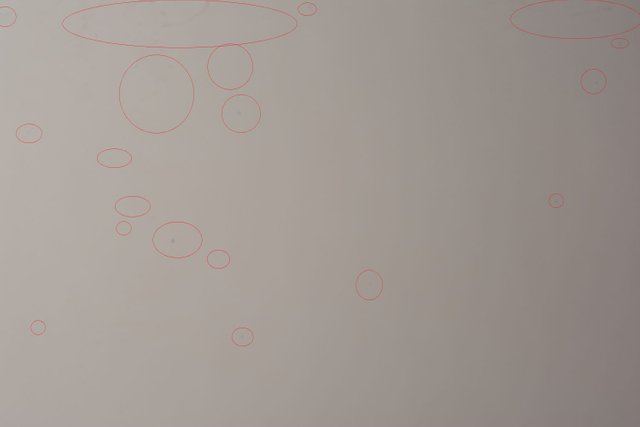 Wie kann ich sowas eigentlich feststellen? Nun ich fotografiere gerne auch mit fast geschlossene Blende, also ab Blende 11 bis 20. Dort fallen die Flecken extrem auf und sie stören gewaltig.
Nun wie kann ich die Flecken sichtbar machen? Ganz einfach ein weißes Blatt Papier und deine Kamera reichen völlig aus. Schließe die Blende so weit du kannst (was dein Objektiv max. macht). Die Verschlusszeit wird etwas länger sein, in meinem Fall war es 1/4 sek. Beim Auslösen klein Kreise ziehen und fertig ist das Bild mit den Flecken.
---
How can I actually detect something like that? Well, I like to take pictures with an almost closed aperture, i.e. from aperture 11 to 20. There the spots are extremely noticeable and they are very annoying.
Now how can I make the spots visible? Quite simply a white sheet of paper and your camera are sufficient. Close the aperture as much as you can (what your lens does max.). The shutter speed will be a bit slower, in my case it was 1/4 sec. When you release the shutter, draw small circles and the picture with the spots is ready.
Youtube: Riko Best
Nun geht es ans reinigen, ich habe es genauso gemacht wie in diesem Video gezeigt wird. Erst alles auspusten mit einem kleinen Blasebalg, dann kontroll Foto gemacht. Dann den Sensor gereinigt, diese musste ich 4-mal wiederholen. Bis mein Sensor sauber ist, aber Achtung 100% sauber bekommst du den Sensor nicht. Aber ich bin ganz nahe dran XD.
---
Now it goes to clean, I did it exactly as shown in this video. First blow everything out with a small bellows, then made control photo. Then cleaned the sensor, this I had to repeat 4 times. Until my sensor is clean, but beware 100% clean you will not get the sensor. But I am very close XD.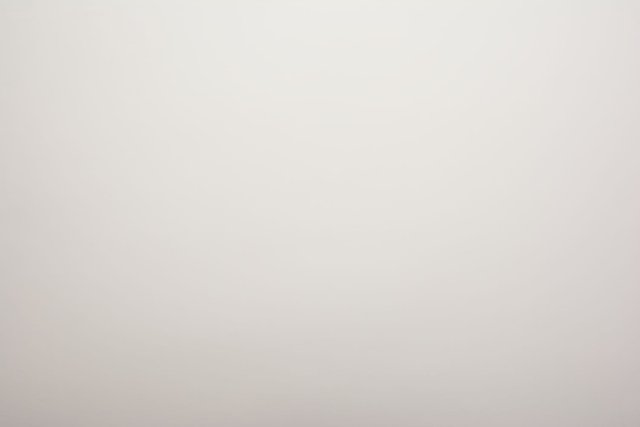 Wenn man es sehr stark vergrößert kann man noch ein oder zwei leicht Flecken sehen. Ich persönlich bin mit dem Ergebnis sehr zufrieden und es sieht deutlich besser aus als vorher.
So das war's wieder von mir, ich wünsche euch noch einen schönen Abend. Bis zum nächsten Mal.
---
If you enlarge it very much you can still see one or two light spots. Personally, I am very satisfied with the result and it looks much better than before.
So that's it again from me, I wish you a nice evening. See you next time.
Euer
Hornet on Tour