Good day steemians. Hope you're doing well today?
I am joining the Steemit Wednesday Challenge, organized by @steemitblog, and I will be telling you about the local media outlets and stations around me. First of all, I live in Abeokuta, the capital of Ogun state in Nigeria. I will be telling you about one newspaper outlet, one television station, and one radio station right here in Abeokuta.
My Local Newspaper
The most common local newspaper around here is the Alaroye newspaper. This paper is a weekly publication of news in Yoruba language, the language being spoken among the Yoruba tribe in Nigeria. The objective of Alaroye newspaper is to help sustain the reading and speaking of the Yoruba language, and to allow dissemination of undiluted societal information to those who communicate only in Yoruba language.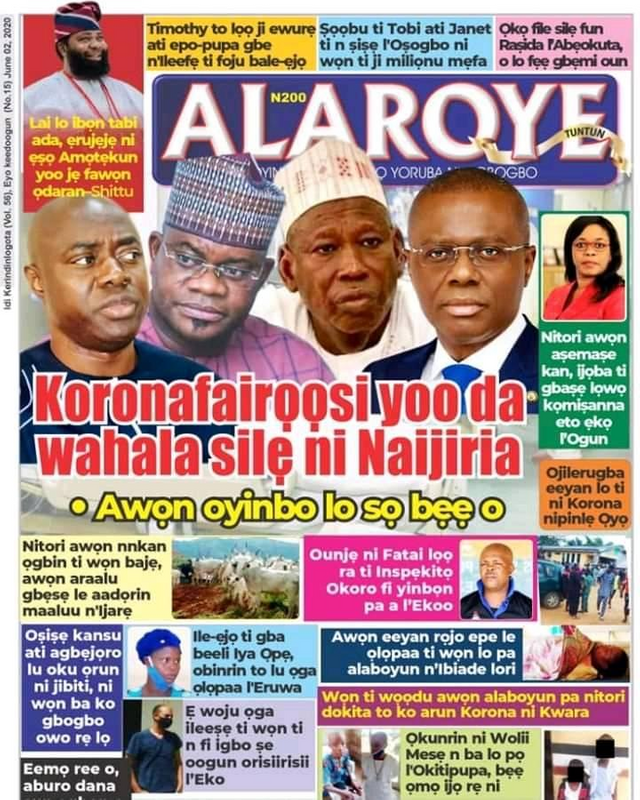 source
The above is a recent publication of Alaroye newspaper, the headline describing the extent of havoc that the novel corona virus could cause in Nigeria. The first edition of Alaroye was produced in May 1985, but was faced with several challenges, finances being the chief of it all. There were ups and down, several times the publication stopped due to lack of finances and restarted later, to be stopped again. With proper proper and sustainable financial planning, the newspaper restarted publication in 1996, and since then, has been serving balanced and unbias news to the Yoruba speaking population.
The success of Alaroye, publications also led to its expansion to birth other titles, such as Iriri Aye Alaroye, a human angle stories monthly magazine and Akede Agbaye, which is a weekly entertainment magazine featuring news about Nollywood movies and artists, as well as Juju, Fuji, Apala, Christian and Muslim singers. The newspaper also has an online presence at alaroye.tv.
My Local TV Station
The most prominent television station in my local area is OGTV (Ogun State Television). The station is owned by the Ogun State government, and it is located in Abeokuta. The station organizes shows that cut across several aspects of life including education, politics, sports, entertainment, religion, and so on. The station holds both Yoruba and English programmes, most of which are broadcast live, and so interactive, so that people can contribute to matters arrising. During their major news bulletins of the day (4:00pm and 8:00pm), they take the news in three different vocal languages, as well as sign languages. These languages are English, Yoruba and Egun, representing the major languages spoken within the state.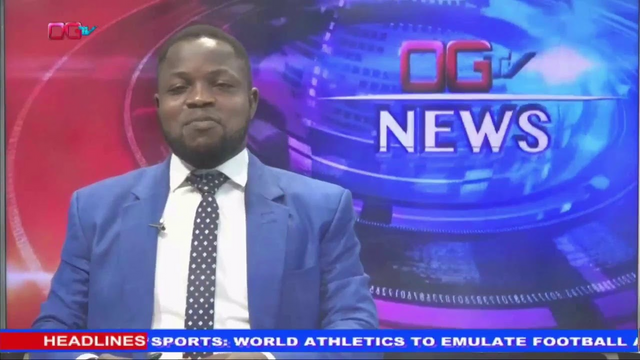 source
Although it is an Ogun state locally based TV station, it has found its way into a number of cable TV providers for wider reach, and for more patronage. For example, OGTV can be viewed on DSTV, GoTV, and Startimes, to mention a few. The station can also be found online at ogtv.com.ng. The station also has a web live streaming feature, as well as an android app to connect to programmes. The programmes I loved so much on this station while I was a kid are Telemath, several cartoons, Superbook, Nifaaji, and indigenous Yoruba movies.
My Local Radio Station
There are several local radio stations in Abeokuta, some of which are OGBC (Ogun State Broadcasting Corporation), 90.50MHz, Rockcity FM 101.90MHz, Sweet FM 107.1MHz, Family FM 88.5MHz, Paramount FM 94.5MHz, Fresh FM 107.9MHz, and the list goes on and on... All these stations present news, shows discussing major topical issues in the nation and in the state, and a lot of music. My favorite of all however is the Rockcity FM.
Rockcity FM is located in Asero Housing Estate, in Abeokuta, and is the first private-owned radio station in the state. As an independent radio station, they discuss national issues in a very balanced and unbias manner. Most of their programmes are interactive, allowing listeners to put calls through to the studio and contribute to the issues being discussed. They believe that those in government listen to their station, and thus, hear the cry and plea of the populace, so as to know what the needs of the people are.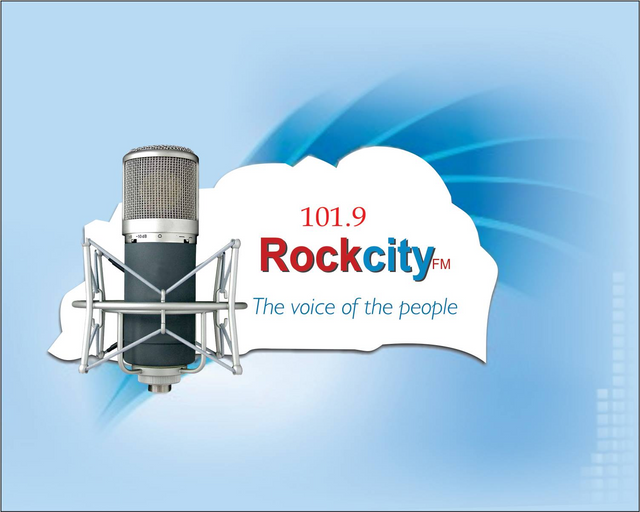 source
The name Rockcity is gotten from the city itself, being Abeokuta meaning "under the rock". My favorite programmes and shows on this station are "The daybreak show", an early morning programme held every weekday, in which topical issues in the country are being discussed. Others include Lunch hour show, which features games, riddles, and so on every weekday afternoon. "Who dey house" is a comedy show held every weekday afternoon. A one-hour of laughter and so much fun. Many other such shows make the station my favorite radio station in town. The station's official website is rockcityfmradio.com
Among the many local media outlets around me, these are the few I can discuss within the confines of this post. I hope you get you enjoyed the read. Thanks for reading.