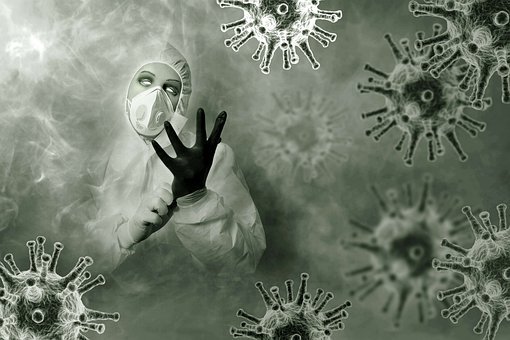 ---
The online lectures that apply on many campuses, face many obstacles in the field. Ranging from internet networks that are not evenly distributed in all regions, virtual communication that is not as comfortable as meeting in class, the number of assignments from lecturers, to the relatively high quota fees are some of the points students often complain about during online lectures.
This form of online lecture is not intended to replace face to face in class. The policy was only temporary during the Covid-19 outbreak. However, the word "temporary" cannot be ascertained how long, at least until the vaccine was found or until the government decided to continue lectures in new normal conditions which is also still a question mark.
Continuing face-to-face lectures in high-risk classes amid a growing number of positive patients in Indonesia. Although Aceh is a green zone, many students come from the red zone. Physical contact of students from various cities is inevitable, although health protocols are maintained.
The Chairman of the Covid-19 Prevention Task Force at Universitas Malikussaleh, dr Teuku Ilham Surya Akbar, M. Biomed, says the start of face-to-face lectures could be a time bomb if it was not anticipated from the start. According to him, there are several steps that must be done by the campus before college starts normally.
First, all campuses have accurate student data. The data becomes the basis when making a map for a rapid test of students before lecturing. "Although the level of accuracy of the rapid test is still not guaranteed, at least this is one form of anticipation," said Dr. Ilhami in the Ngobras event at RRI Lhokseumawe, Saturday (05/30/2020).
Second, whatever the results of the rapid test, students are not justified in going directly to the boarding house. They must undergo quarantine for 14 days in certain places. "Quarantine must be supervised, not independent quarantine," added Dr. Ilham in the program hosted by Ayi Jufridar and assisted by co-host, Diana.
Ilhami admitted that mass rapid quarantine tests in supervision require a lot of costs because all student needs must be borne. For this reason, the campus needs attention from all parties in holding mass quarantine and rapid tests.
"This responsibility should not be borne by the campus. But the Lhokseumawe Covid-19 Task Force and North Aceh, even the Province (Aceh), must support it," added the Malikussaleh University Faculty of Medicine lecturer.
According to Ilhami, all campuses should have contact with students from outside the area. The activities of students in their homes should be monitored, although it is not entirely possible. This is to ensure that students continue to adhere to health protocols while living in their respective areas. "At the Faculty of Medicine, we do that," Ilhami said.
He also reminded that there are social problems that can be faced by students when returning to boarding houses, such as rejection and harassment from the environment. For this reason, the community also needs to get proper education about Covid-19. "And this is not possible by the campus alone. All parties must be involved because Covid-19 is our common enemy," Ilhami said.[]
---