I have not been really following local news; but when I heard my mom telling me, "The King is treating people McD" at a press conference I thought she was mentioning probably an enclosed area.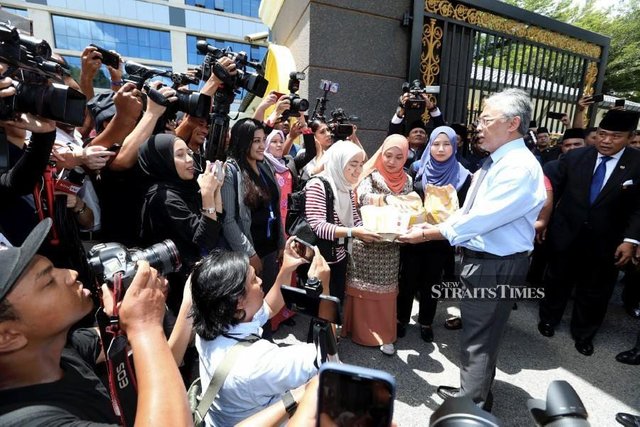 Source
Then I realised from one of the main local news site, The New Straits Times Malaysia, the king of Malaysia was treating the press under the hot sun.
This has reminded me the time when I learned that former President Obama went out to grab some burgers for the White House staff (and for himself too), and personally passed the burgers around.
I may not agree with all the leaders' policies at times, including monarchy, but you will occasionally see some positive signs about leaders and royalties who do not mind being among the rakyat (the grassroots pesants).
It has been said many times that the current King from the state of Pahang is well loved by his own subjects; and today, I see his credibility in action.
He walks the talk.
And my mom, while I was busy writing here, watched the youtube news that the press did not dare to eat until the king started with a single fries; and then asked everyone to have their meal.
As far as I have remembered, in Malaysia royal ethics, subjects are not allowed to do anything in front of the King until he allows.
And even if the King says, "do eat up"; no one will dare until he makes the first move. And then came the chant Daulat Tuanku (Long live the king)
We need more Kings / leaders like these.... and they are very rare now
You can watch the video here. Even the king feels awkward why the press is so shy. haha.