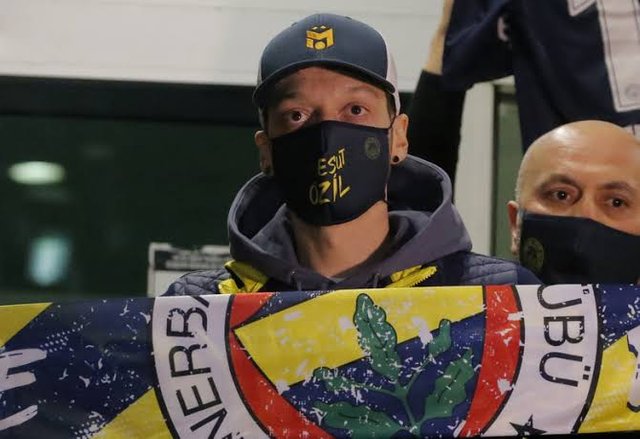 Image Source
Mesut Ozil Fenerbahçe deal is about to be completed in some days now, Ozil left London and fly to Turkey Fernabache in a private jet ahead of his transfer to the Club. Deal is still on going and it might be announced official before this weeks runs out. Several offer has come for Mesut Özil from the MLS and other club in Europe but he rejected the offer because Fenerbahçe has been the club he supports and also he Hope's to play for the team one day, which is becoming like a dream come true for Ozil.
Mesut Ozil joined Arsenal in 2013 from Real Madrid making him the Arsenal most expensive signing that year, he has won several trophy with the club and he is enjoying every bit of the team. But unfortunately for him since the arrival of Mikel Arteta, things has been going south for Ozil and he has not been having a good time at the Club. Ozil last played for Arsenal last year March against Westham before football was stopped due to Corona Virus. Since football resumed in july to conclude the Season Ozil didn't feature in any match.
What makes the matter worse he was excluded from the team in UEFA Europa league and also the EnglishPremier League, his contract is due to expire this summer and he is free to negotiate with any team that shows interest in signing him, so he got an interest from a dream team in Turkey Fernabache that is willing to offer him three and half years. Ozil is currently with the team to finalize the transfer procedures.