Hello Everyone,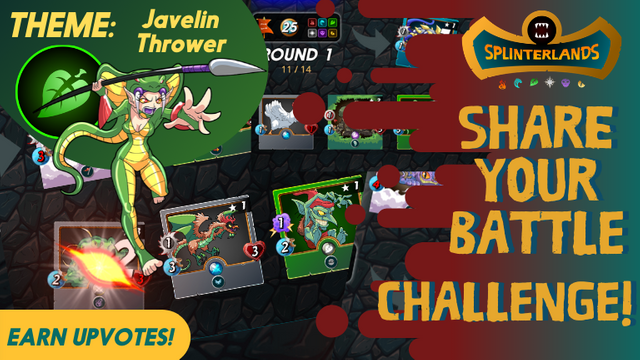 https://steempeak.com/splinterlands/@splinterlands/6ungxr-share-your-battle-weekly-challenge-win-upvotes
This is something I always blog about and I am doing it again for this week's challenge and monster featuring is a Earth splinter monster Javelin Thrower.
Let us see the details of this monster before we go to the battle details.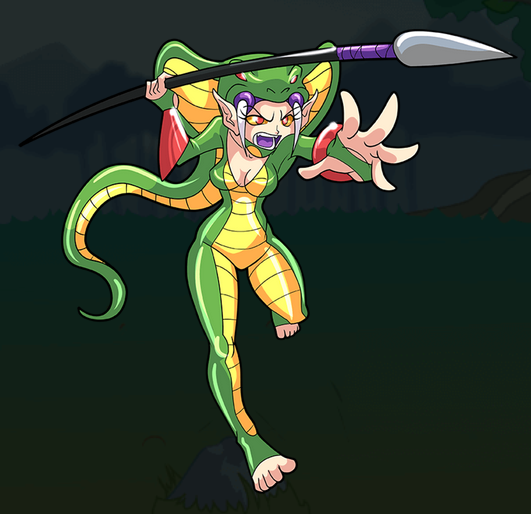 Javelin Thrower, a Rare Earth monsterwhich gives ranged attack option and is one of the most used Earth Splinter cards because of it's abilities and nice ranged attack.
This monster has abilities of Piercing and Dodging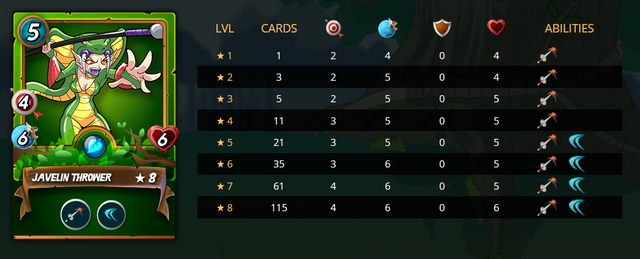 The above screenshot has the abilities and different ranged attacks and speed with health details.
Piercing enables the monster to reduce health piercing thru the armors when there are less armors than the monster's ranged attack.
Dodging as we have seen in many weekly challenges before, gives a chance to the monster to evade the melee or ranged attack.
Monster has an ranged attack level of 2 till third level, 3 from fourth to sixth levels and 4 in seventh and eighth levels.
As for as the speed is considered, it has a speed of 4 in the first level itself making it one of the early monsters to attack. It's speed increases to 5 in levels 2 to 5 and 6 in the remaining levels.
The health starts with 4 and remains same in second level and increases to 5 in levels three to seven and a max of 6 in eighth level.
Lineup and Battle: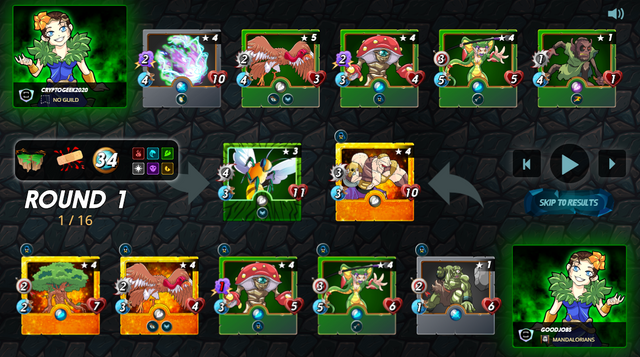 https://steemmonsters.com/?p=battle&id=642a43a6efe0a7a82677441ab9951692e8891387
This was a Earthquake and *Healed Out battle with allowing usage of a maximum of 34 mana.
Since, it was a Healed Out, I tried to use more health monsters and also the Earthquake battle led me to use couple of Flying monsters.
Lineup:
I used Nectar Queen as front monster for the reason of Earthquake battle and it's health of 11 means, it can last for few rounds and not to forget it's melee attack of 4.
Second on my lineup was Prismatic Energy which is again a high health monster with 10 and gives 2 magic attack.
Used another Flying monster Screeching Vulture in third position which was also my second melee attack monster which can attack from any position and always attacks monster with lowest health.
Fourth on lineup was Mushroom Seer for it's magic attack of 2 and also since it can silence magic monsters on other side by reducing their magic attack by 1.
Javelin Thrower is on the next position for it's 3 ranged attack and also it's health of 5 means, it can stay for 3 rounds unless any sniper monster attacks.
Last on the list was Brownie as I was left with just 1 mana and I felt , this is a best fit to swift my monsters.
My opponent also used Earth Splinter with his lineup including Flesh Golem, Cyclops, Javelin Thrower, Mushroom Seer, Screeching Vulture and Earth Elemental.

Battle:
Round 1:
There were no deaths in this round although Flesh Golem's health was reduced to 1 which lost at the beginning of second round.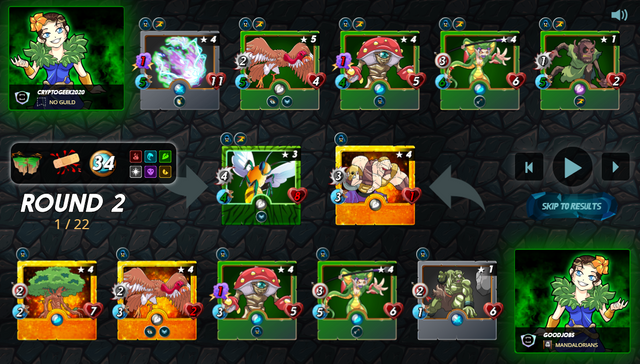 ---
Round 2:
This was the most destructive round.
While Flesh Golem was removed in the beginning itself thru Earthquake and Cyclops and Screeching Vulture got removed in this round.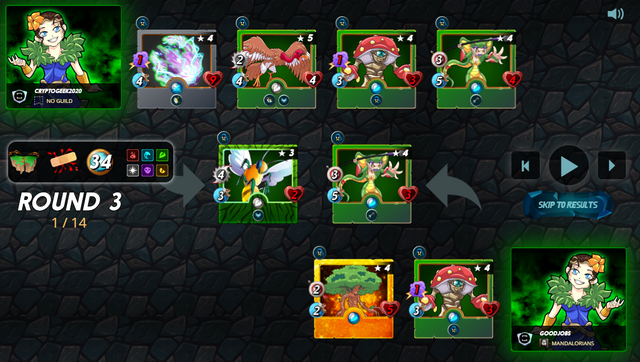 ---
Round 3:
With Javelin Thrower at the front, it couldn't attack being a ranged attack monster and we witnessed Javelin Thrower and Mushroom Seer removed through 2 successive iterations.
I won the battle easily in just 3 rounds and guess what, Javelin Thrower survived earthquake and stayed alive.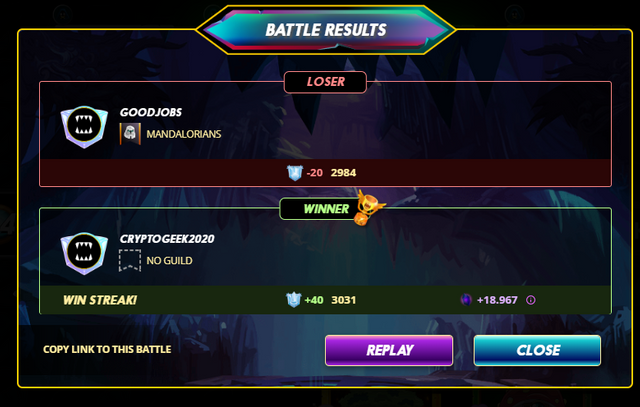 Did your strategy work? What will you try differently next time?
Yes, inspite of the Earthquake battle type, my monsters worked quite well and only Brownie lost it's life.
---
Do you use the JAVELIN THROWER often? Why or why not?
es, one of the most used monsters for it's attack of 3 and also Dodging
That is it for now friends.
Stay Safe and Keep Blogging

Splinterlands is a card based Blockchain game and rewards it's users in the form of Crypto Currency viz. DEC for playing the games called as battles.
It's all fun while earning some Crypto.
Not yet tried Splinterlands? You can join using this link and have some fun.