Hello dear friends, I am moving forward with new enthusiasm again. Steemit has given me a new thought. I thank you all, you will like my blog. I am starting #thediarygame again. Talk about my activities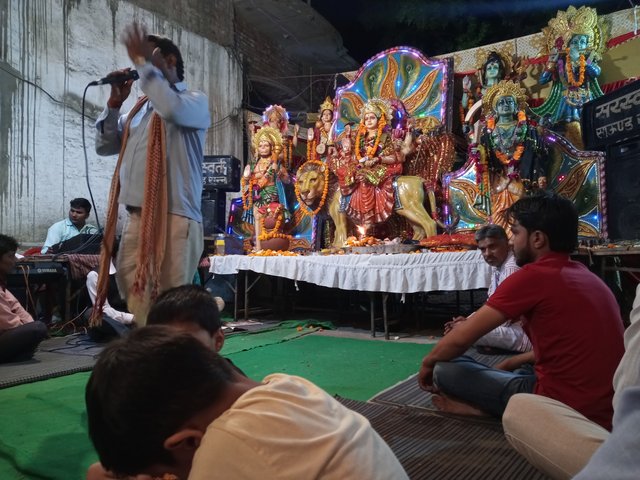 it's getting dark. Everyone has precious moments with mother. It is almost 1 o'clock. Is praying Everyone is doing Jai Mata Di together. Today is a very special day. We have to do bhajan throughout the night. And the mother of Sherawali will listen to us. I am sitting and watching. Singing songs one by one. The bhajan operates with a melody.
It's 2 o'clock Then it does not stop even for some time. And bhajans are going on continuously. We are including you. You also used to do Jai Mata Di with us.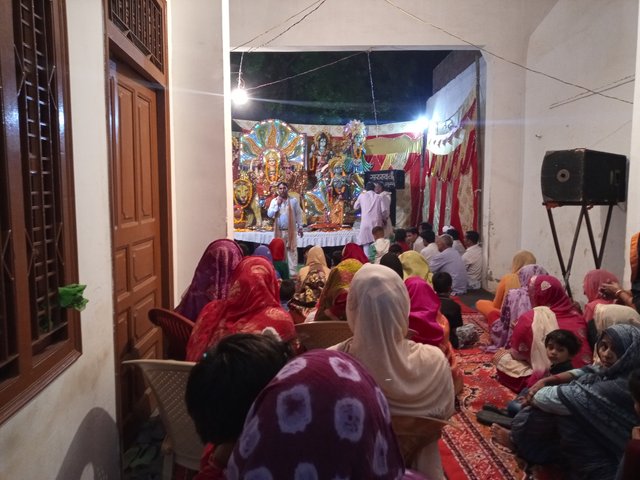 There is about 1 hour left in the morning. All together have given Jai Mata. The child is also with the entire Jose. And men and women are also sitting together doing bhajans. For some time I get up and go back. I see from him Everyone is doing Jai Mata Di together. All are members of the household. Some are sitting on chair. Some are sitting on the earth. It is morning. Praying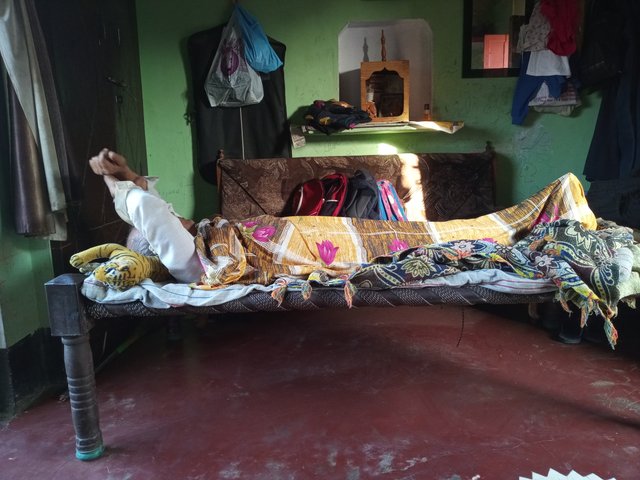 It is morning. Then drink light hot water. I start exercising for a while. Dad is also asleep. He too was doing bhajan throughout the night. Have been sleeping for some time. It is almost 9 o'clock. Then he is up. I am not feeling sleepy right now. That's why I read the newspaper for some time. Then I also have a light breakfast. There is salt paratha for breakfast.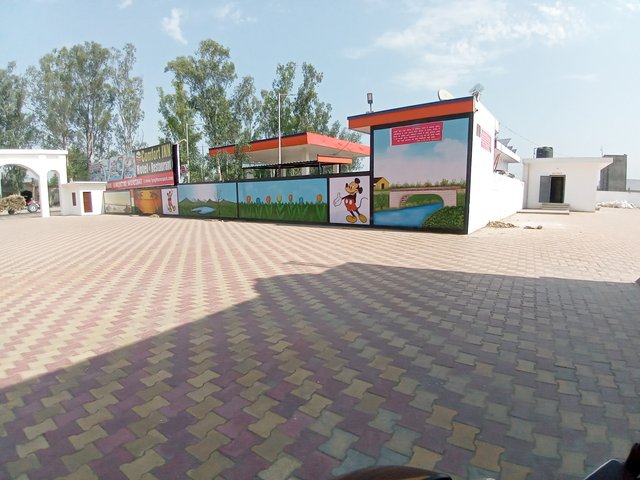 It is ringing ‌10, I greet everyone. And I am preparing to come home. It can take 2 to 3 hours to get home on a bike. So I turn on my bike. Today the path is completely empty because lockdown has started again. This time there is a 35-hour lockdown. This time the government is running with a lot of rules. The corona is about to grow daily. Therefore, the government has imposed a lockdown of two days.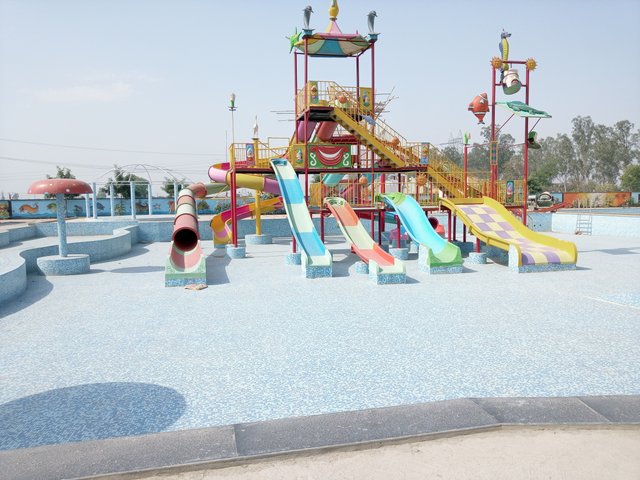 Now we have come half way. A park has started opening here. This park is being built since Kharib 2020. No openings due to this lockdown. It is almost 12 o'clock. I hang out with family. There are many things to see here. But something has become very beautiful. The park is scheduled to start in the summer. But this can take time. Because the lockdown has started for the second time.
Then I come home. First of all, wash hands well. I also clean the hands of other members. Quickly go to the bathroom. It is almost 1 o'clock. I take a quick bath. Then I go to the kitchen. I take my food from there. I eat food. Khichdi has been prepared for food.
Then I go to sleep. I have been in Bhajan all night. So I am very fast asleep. The rest of the member is also asleep. Because they have not even eaten food. Just sleeping since morning.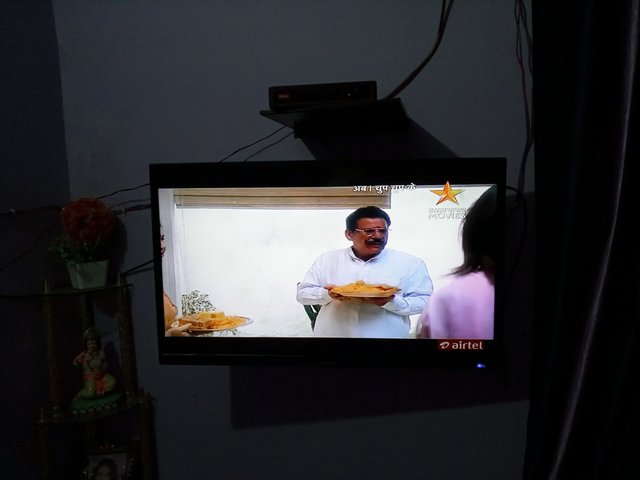 It's 6 o'clock Then I wake up sleeping. I am having a headache right now. Therefore, I go out to roam outside. I come home after some time. I do a little bit of exercise. Then I am watching TV at night.
It's 9 o'clock A film is coming. This film is very good. The name of this film is Chupke Chupke. My son has started watching cartoons again. Sleeping there for the whole day too. It now watches TV for some time.
It's 10 o'clock Then I start my laptop. Today the coin has seen a very rapid decline. But the value of some coins is still increasing. So we have to pay attention to our coin.
Diary Game: - Season-3, Everyday we are getting to learn something new, invite you to check out the latest @steemitblog on my post. @steemcurator01, great representative. Meets from the beginning of the day and to the night program. In which life comes a new enthusiasm.
I followed the rules and instructions of The Diary Game Season 3.
This post is 100% power up.
Thanks for reading.