Hello dear friends, I am moving forward with new enthusiasm again. Steemit has given me a new thought. I thank you all, you will like my blog. I am starting #thediarygame again. Talk about my activities
This morning I wake up. Wakes up at around 5:05 minutes. First of all I remember God. He is one who creates the world. Pray for everyone. I go out of the room. I do hot water in the kitchen for myself. I always use cumin seeds with hot water.
Then I start exercising. Trying to learn a new exercise. But practice is difficult on the first day. So I am learning well before exercising.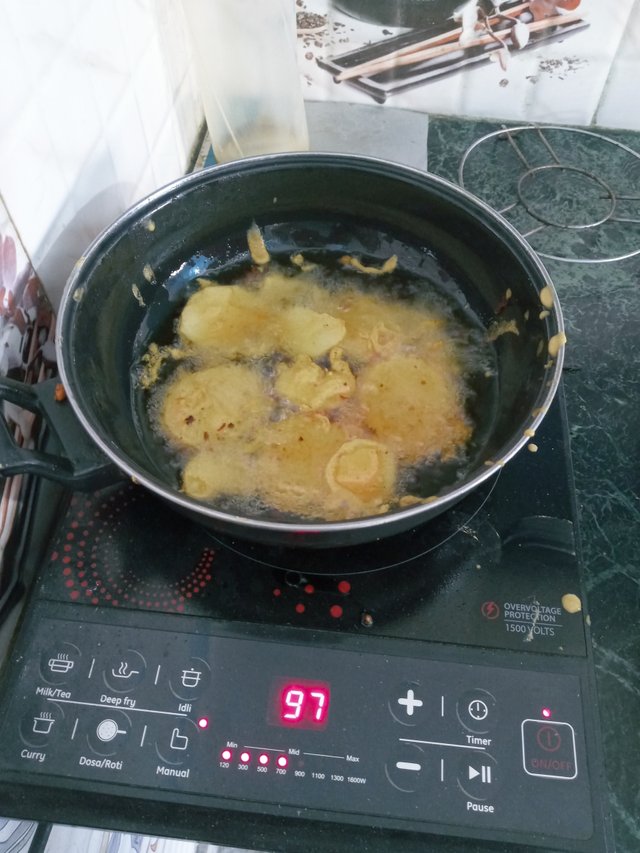 Dumplings are being made in the morning in the house.
After some time I go to get milk. I get milk as soon as I get there. But it may take time to get milk right now. That's why I keep a box of milk. And is preparing to go to the farm. Have to go for a walk in the field. I always walk. It is two kilometers from here. I come back after some time. I have milk at 9 o'clock. And I came home.
After coming home, I heat milk. The rest of the household members are doing other work. He is making dumplings. I also reach the kitchen. Dumplings are very easy to make. First of all take one gram flour and then you have to mix it in potato and onion gram flour. Then and water to it. It can also make dumplings.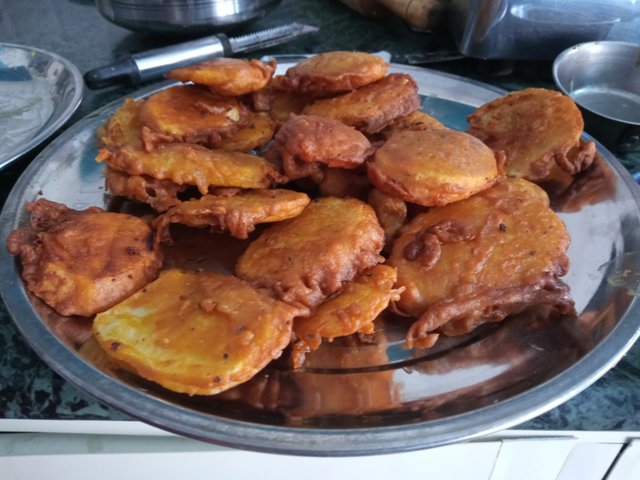 Dumplings are ready
After some time the Dumplings is prepared and prepared. I also give it to my son. My wife made this dumplings. She always cooks something special. Then I go to the room. I sit there and eat dumplings.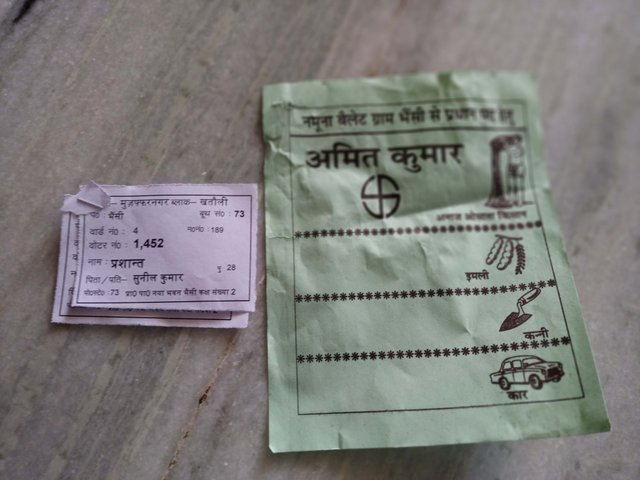 We have got the election mark.
It's 10 o'clock Then I go with aunt's milk. Today the market is closed. Election has started in our place. Hence the market is closed. So I take milk to Khatauli aunt. I come home after some time. First of all, I clean my bike. Washing well after a week.
It's 12 o'clock Then I am preparing for bath. I take a quick bath. I come out. Then I start eating food.
It's 1 o'clock Then I am preparing to vote. There is a school in our village. In which election work is going on. So it may take me about 10 to 15 minutes to get there. Then I get there. I want to vote for the position of head. After this, I have to vote for the district panchayat as well.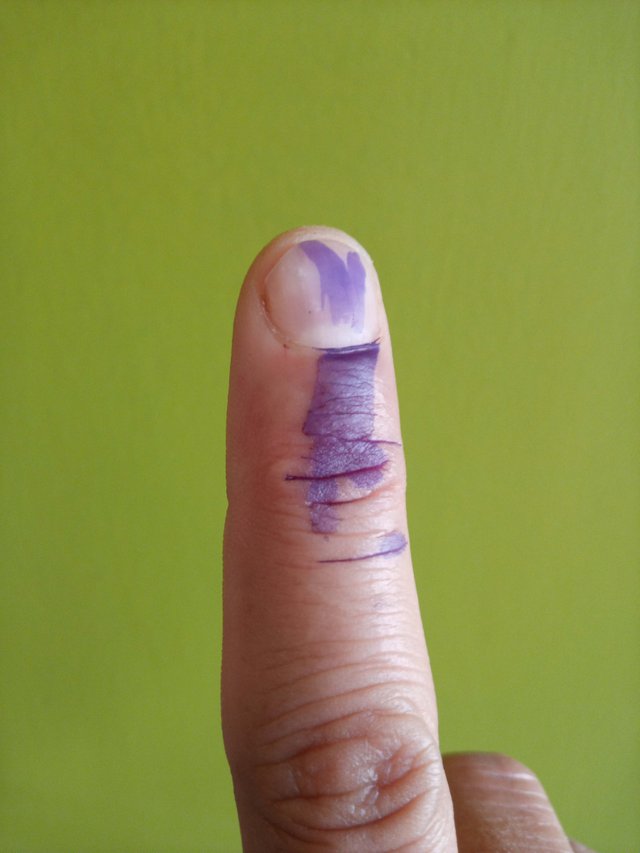 I have voted.
I come out after voting. Then I show the porcupine of the vote. Others of the family are also voting inside. So I stand outside for some time.
It's 2 o'clock Then I come home. Sleeps for some time. I wake up after a long time. After getting up, I drink water.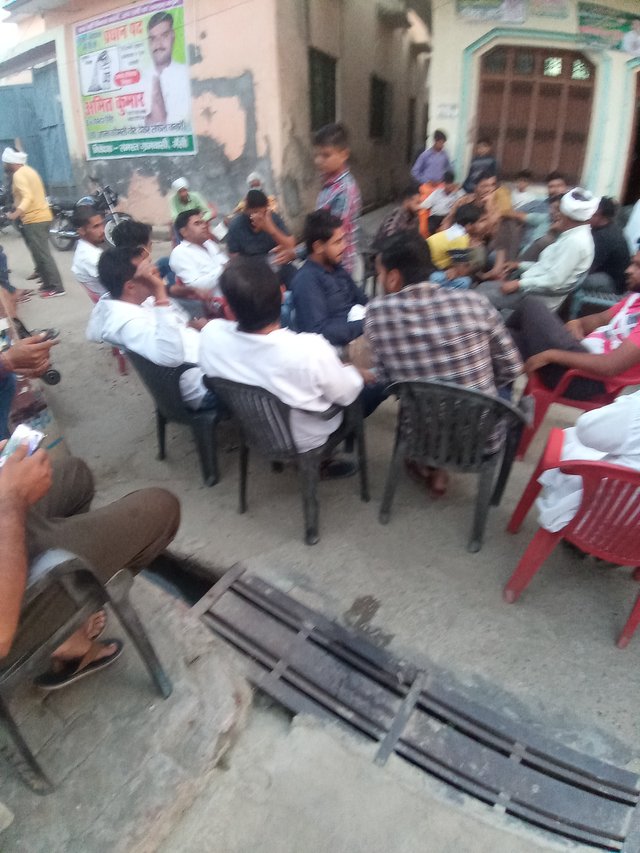 Everyone is considering elections
It is evening now. It's 5 o'clock I come out of the house. Village election has come to an end. Then everyone is sitting together and thinking. But the decision is yet to come. That is why everyone is expressing each other's opinion. The arrival day may take time. May take about 1 week. Only then will the decision be taken. Three members of the election. But one of the three must win. It depends on the people.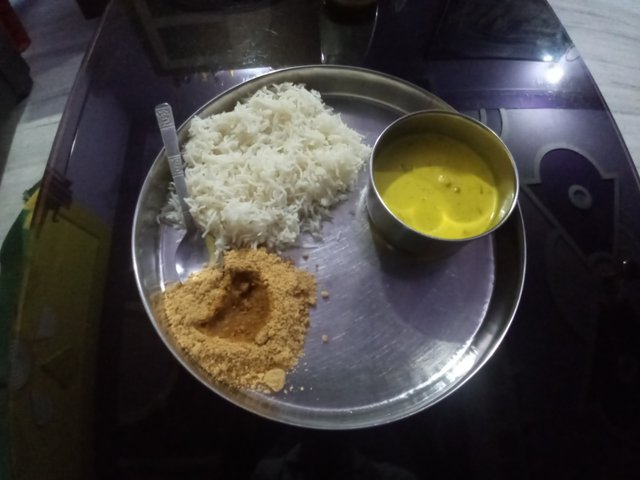 There is rice and sugar in the food.
Then I come home. First of all, I wash my hands. Watching tv again The wife has said that I bring food. I have said that we have to bring food after some time.
It's 8 o'clock Then I start eating food. It is very tasty to eat. There is also sugar with rice. And there is also vegetable.
It's 10 o'clock Then I am checking the coins. Some coins are increasing rapidly. So I decided to buy some coins. I have purchased 100 DoGi coins.
Diary Game: - Season-3, Everyday we are getting to learn something new, invite you to check out the latest @steemitblog on my post. @steemcurator01, great representative. Meets from the beginning of the day and to the night program. In which life comes a new enthusiasm.
I followed the rules and instructions of The Diary Game Season 3.
This post is 100% power up.
Thanks for reading.