Hello everyone, greetings to friends in this cool community. Before writing at length, first I want to say that this is my first post in this community. Some time ago, I got a comment from the steem bangladesh team. In that comment I was invited to share my work here. So, tonight I try my luck here by following the invitation from the steem bangladesh team.

Alright, without further ado, now I'll get to the heart of the story.

Today in the country, Aceh, Indonesia, I experienced a transitional weather. Around 4 pm Aceh time, it was raining among the bright sun. However, not long after that, the rain stopped, and then the sun shone brightly. What it looks like, you can see in the image I uploaded below.
---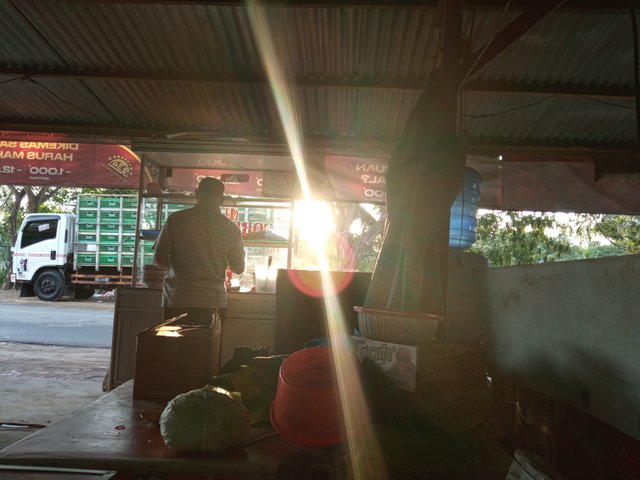 ---
I took this photo when I was in an Aceh noodle shop. At that time I was waiting for an order of Aceh noodles that I would eat. Well, suddenly I saw sunlight reflecting into the noodle shop where I was sitting. I immediately took the phone, and shot the rare moment. The results of the shot are like the picture I showed above.

Then after I finished eating Aceh noodles, I continued my hunt to capture pictures of beautiful sky views decorated with dusk lights.
---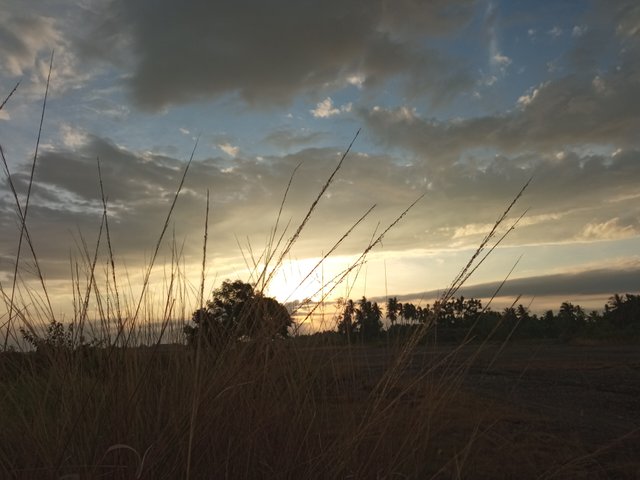 ---
I moved towards the residents' rice fields. Here is the best place to see the seconds of the sunset. From behind a boulder, I tried to point my camera to the west. There I saw an amazing view of the sky.
---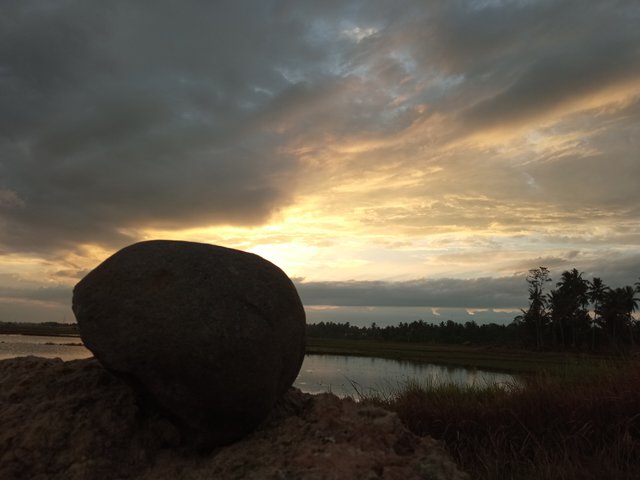 ---
Then I turned to the east. Then my camera highlights the vast expanse of sky. There I saw a beautiful rainbow.
---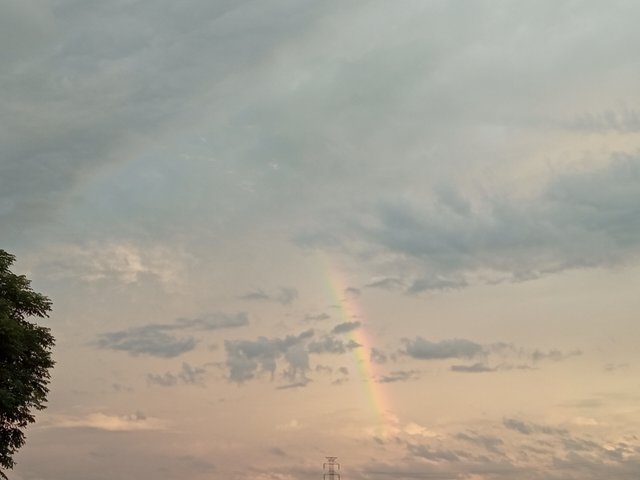 ---
I haven't seen a rainbow appear in the sky in a long time. This is the first time I've seen it again, it's a surprise for me. The rainbow looks beautiful, even though the color is starting to fade.
---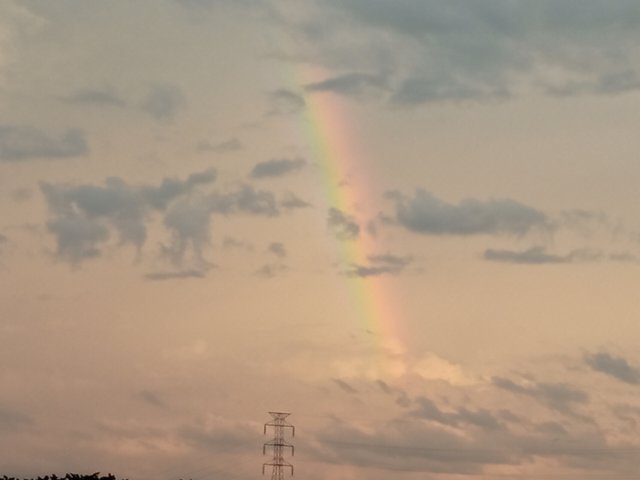 ---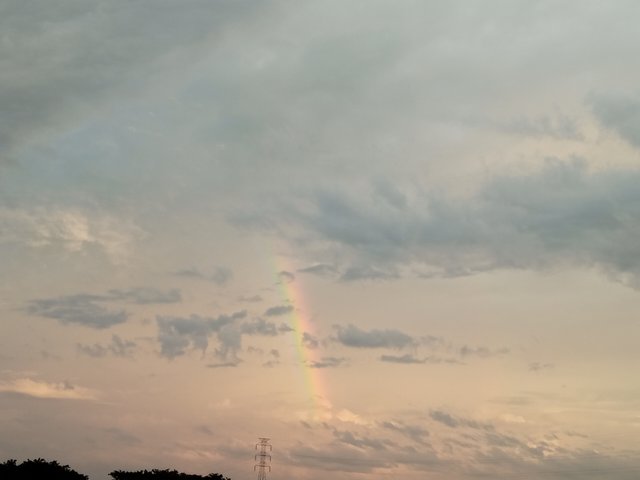 ---
After I was satisfied with taking lots of pictures, I ended today's adventure hunting for twilight objects.

Alright friends, I'm quite here for today's meeting. I hope that my presence here can strengthen the unity and integrity of the steem bangladesh team.

Finally, greetings are always compact.

By @midiagam