---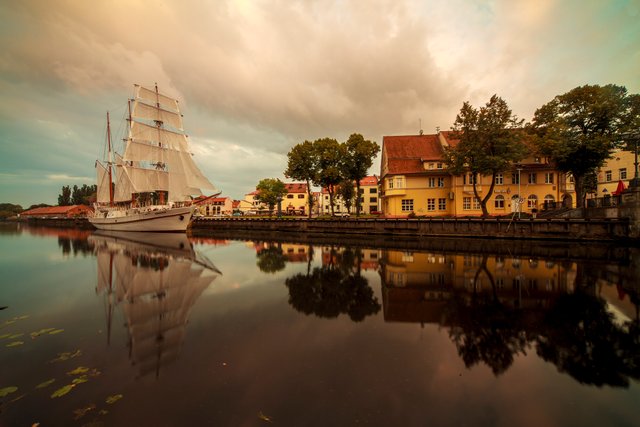 For today let me be your guide to my native city of Klaipeda, located at the coast of Baltic Sea, Lithuania.
For this visual journey only new photos were taken from the archive and finally saw the light of the day

The City itself is really not big, nowadays its only about 150K population only. Basically you can walk through all the City just by foot, though it is long and narrow located at the gulf and depending on Port. This is how it look from above (source - GOOGLE MAPS)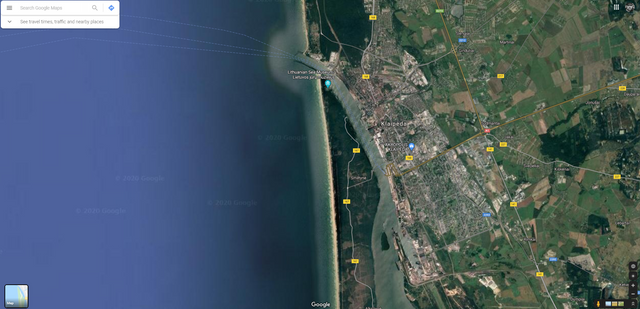 So let's start with an Old Town, the Heart of the City
Klaipeda has pretty complex record history being all the time quite important regionally due ice-free port and initially was controlled by Prussia and the German Empire until 1919. In 1923 it was annexed by Lithuania and remained until 1939 while returned to Germany as a result of famous Molotov-Ribbentrop pact (between Germany and Soviet Union). The comes WWII and from 1945 Klaipeda becomes a part of Soviet Lithuanian Republic, while Lithuania finally gets independence in 1991.
The Old Town is actually represent more the German heritage with small narrow streets and stone roads.
And here we go with first views from the embankment of the river Dane.
It is just a pleasure (but not Winter time unfortunately :) to go around this place. Few photos below just will give you initial feeling of the place. Summer time is just perfect with a plenty small bars and cafes all around
---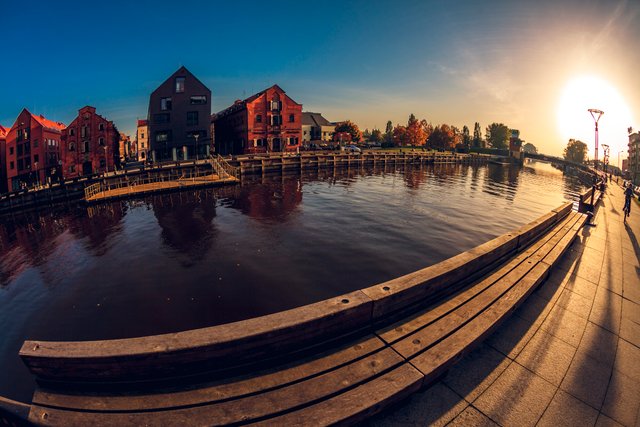 ---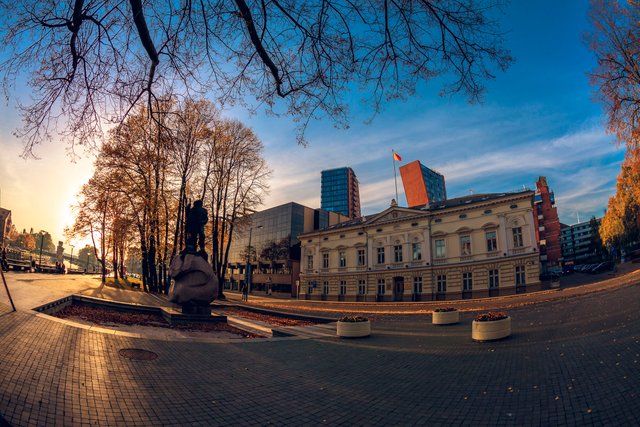 ---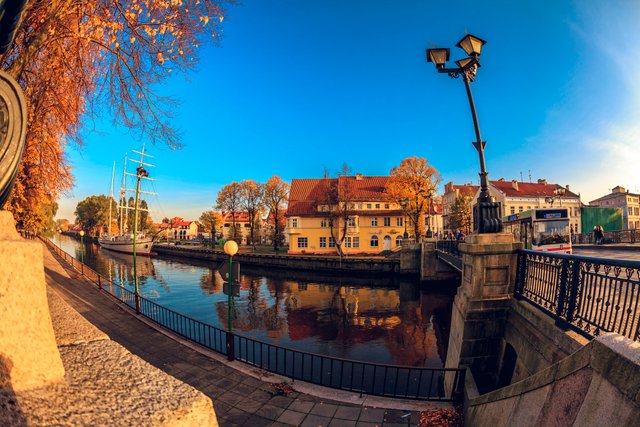 ---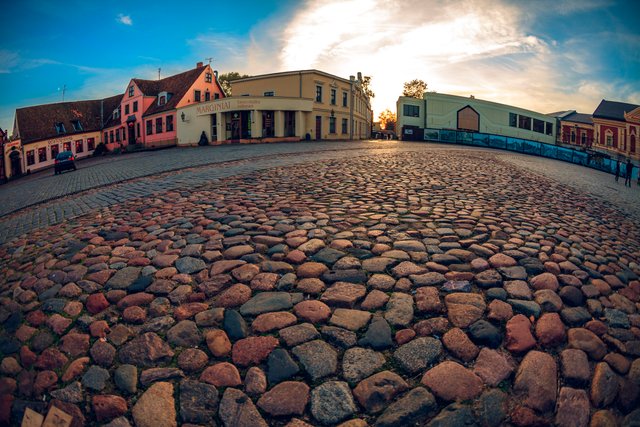 The symbol of the City - sailing Ship "Meridianas". Built in 1948 in Finland as contribution to USSR after WWII and was used as training ship for the local Maritime Academy for many years. Presently it is finally repaired and stays still alongside Old Town pier. It is a nice restaurant there inside and you can spend really nice evening "on board"
---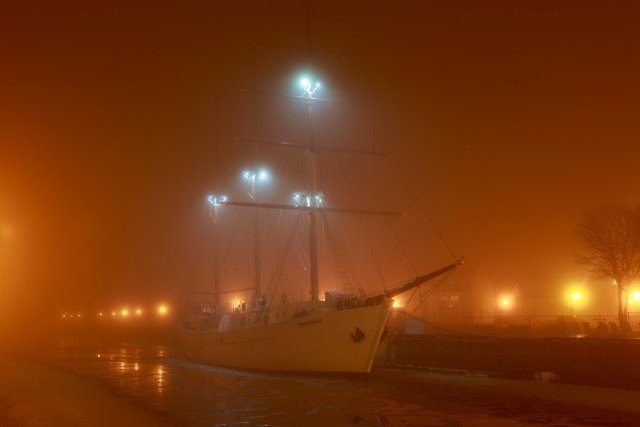 At the end of July / beginning of August you can come here for a huge Sea festival with a lot of sailing ships from all over the Baltic coming inside the port as well. And once in a few years we are lucky to be a part of Tallship Regate. Then its much more fun around
---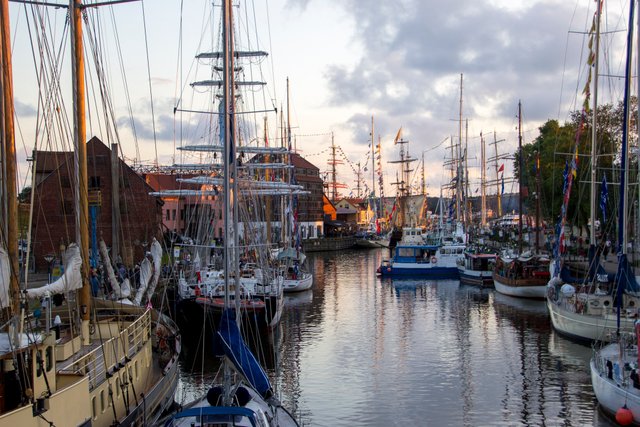 ---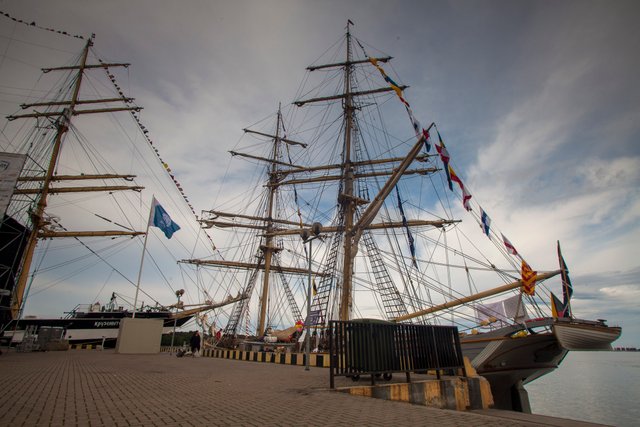 ---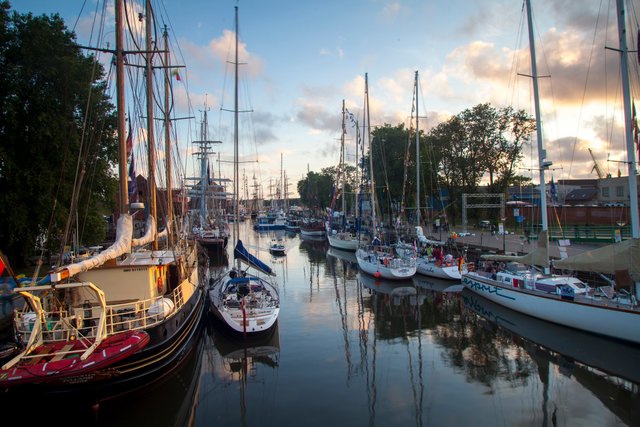 ---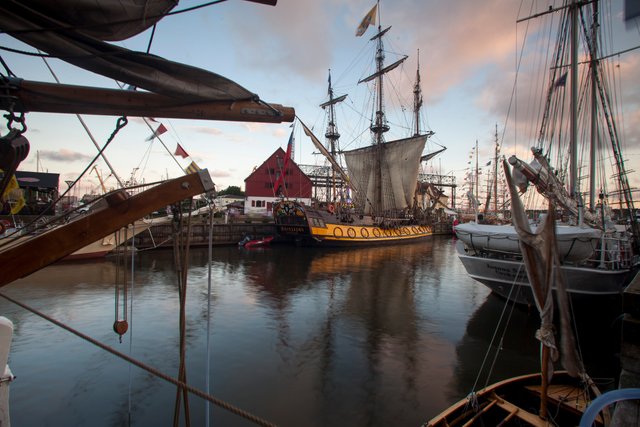 There are not too many museums in the city. However Lithuanian Sea Museum really stands out for all Lithuania as per size and exposition.
Located on Curoanian Spit, very close to south part of the gates to the port of Klaipeda, it occupies about 16 hectares. In 1994 additionally a Dolphinarium was opened nearby, which is only one of a kind at Eastern Baltic.
Situated in an old castle, museum has really very special feeling. The collections and expositions includes grey seals and sea lions, penguins, various sea flora and fauna in a smaller and one large rounded aquarium. Other collections include shells, corals, sea birds, crustaceans and many many others.
---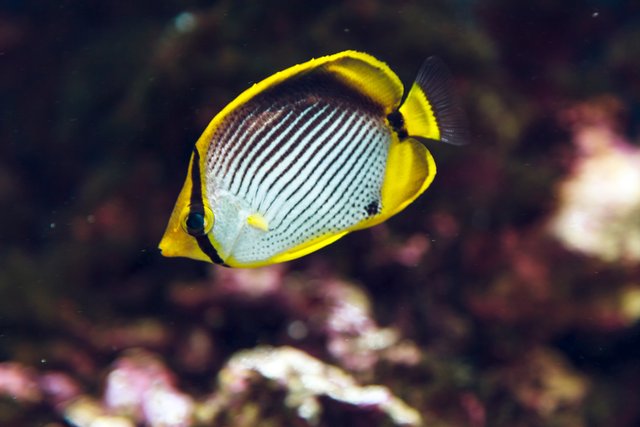 ---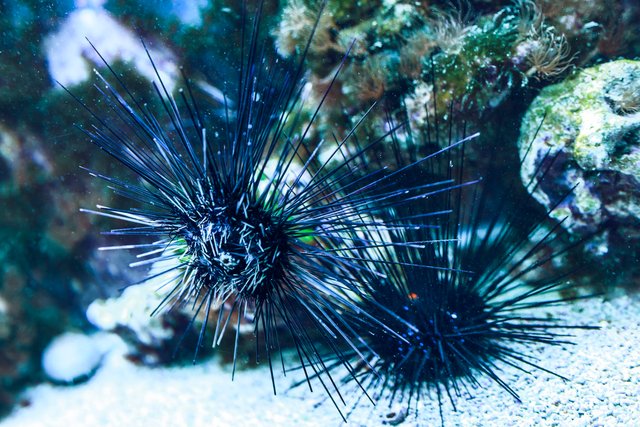 ---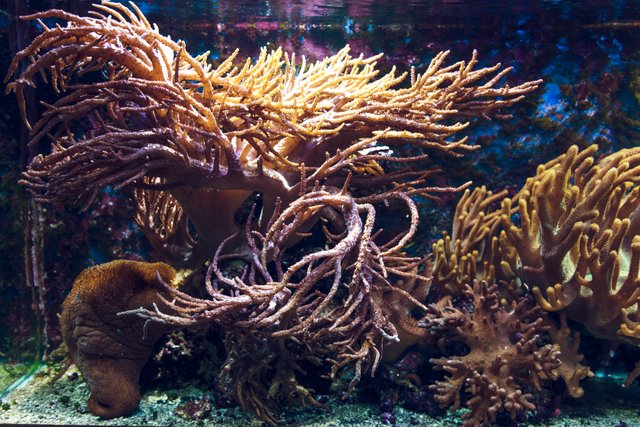 ---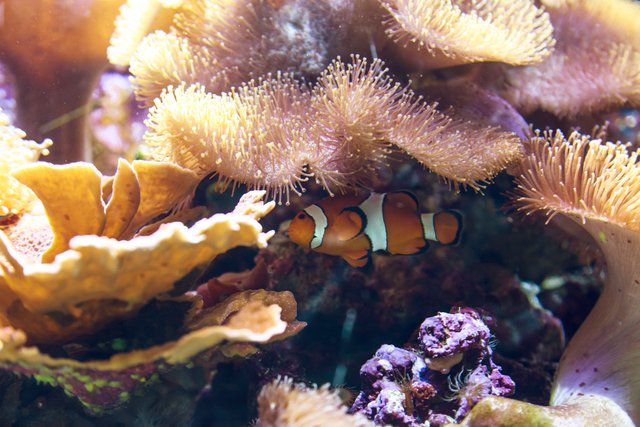 One more attractive location (especially during Golden Autumn) is a park of sculptures. Pretty large territory with a handful of interesting stone sculptures made by local artists
---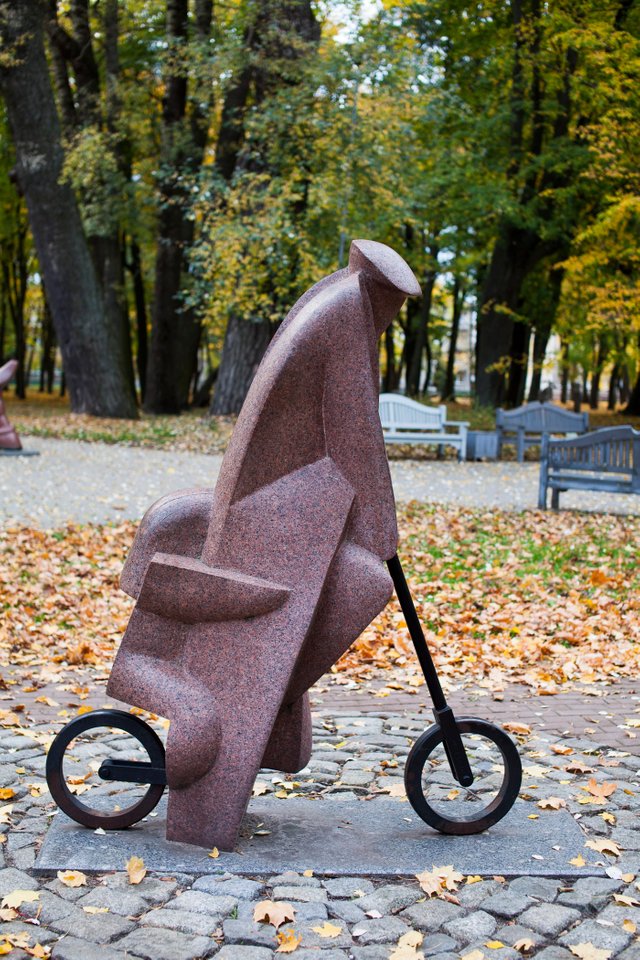 ---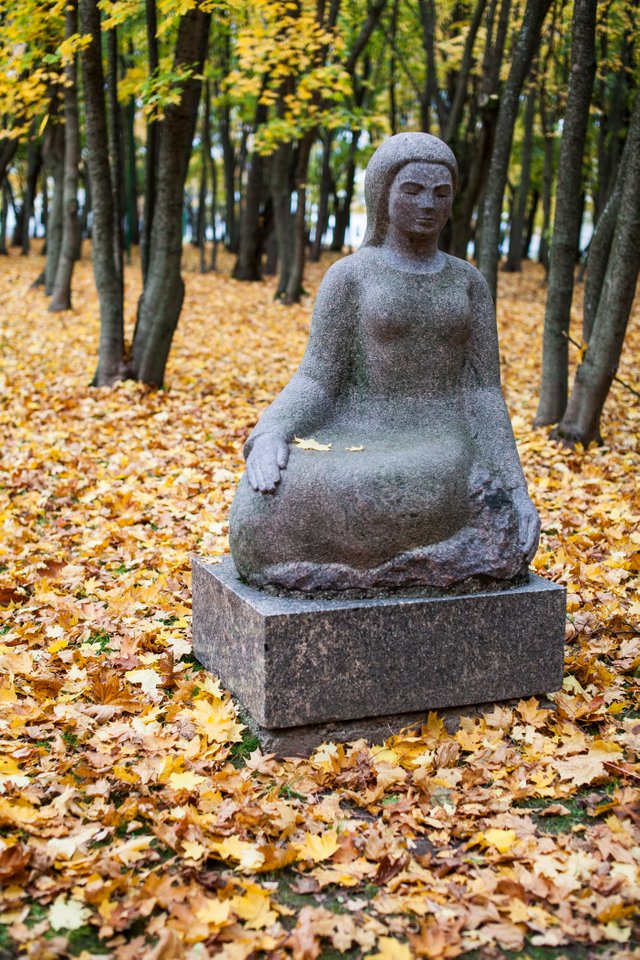 Well, as You probably have noticed, Klaipeda is a port and most of interesting things here more or less connected to the Sea. And if you do not actually live at Sea coast and just came here for a few days, definitely the beaches around the City is a huge attraction, especially during Summer period. While Baltic Sea is pretty cold still and couldn't be compared to Mediterranean. Sunsets here are just perfect and this is from what my hobby as Photographer really started
Every evening here is very different, Sea is never the same, as well as the coast. The sandy beach is perfect for Summer rest and sun baths, while also pretty cool to walk along during all other seasons.
Here are my visions of this place which I love too much
---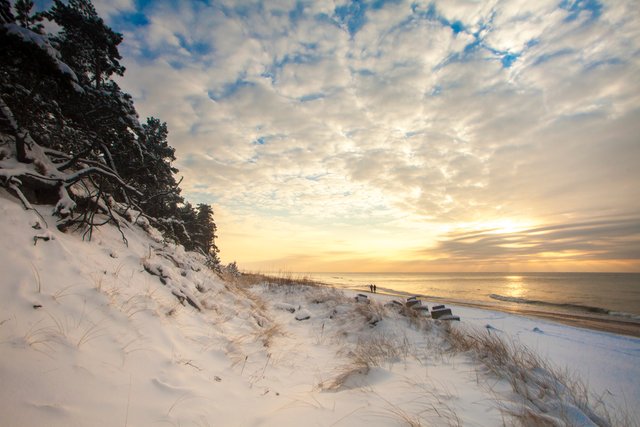 ---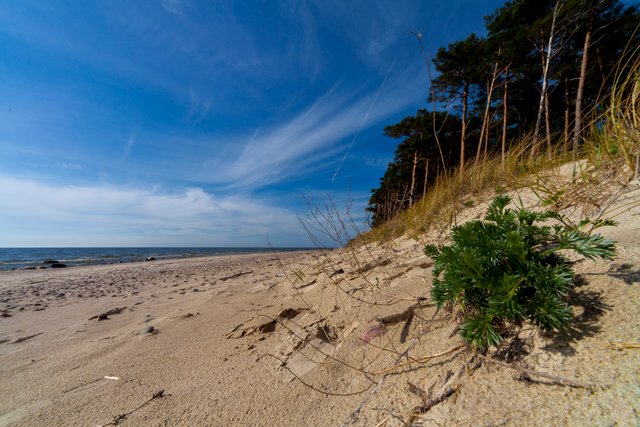 ---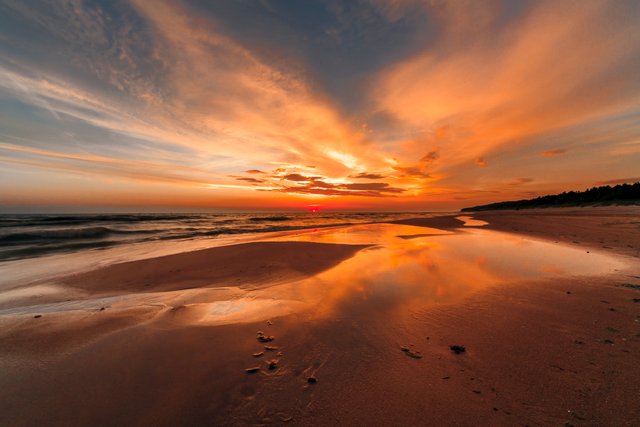 ---
And not to forget, that Baltic Sea can be very very ROUGH!
---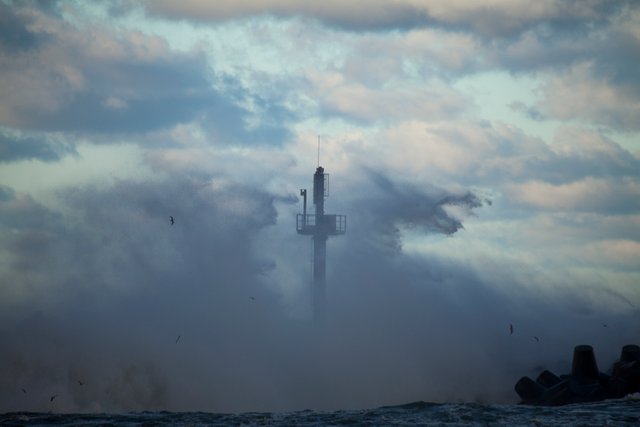 And just to summarize. While the City is not really big, one day to spend here will be really full of action walking around.
And all of You are warmly welcome to!!!


STEEM ON!
---

From now on You can buy my works in hi-resolution digital format for ETH/USD