The name keladi comes from the scientific name Caladium. Caladium is a family of talas-talasan or family Araceae. Although it is familiar and widely found in Indonesia, keladi is not a plant native to Indonesia.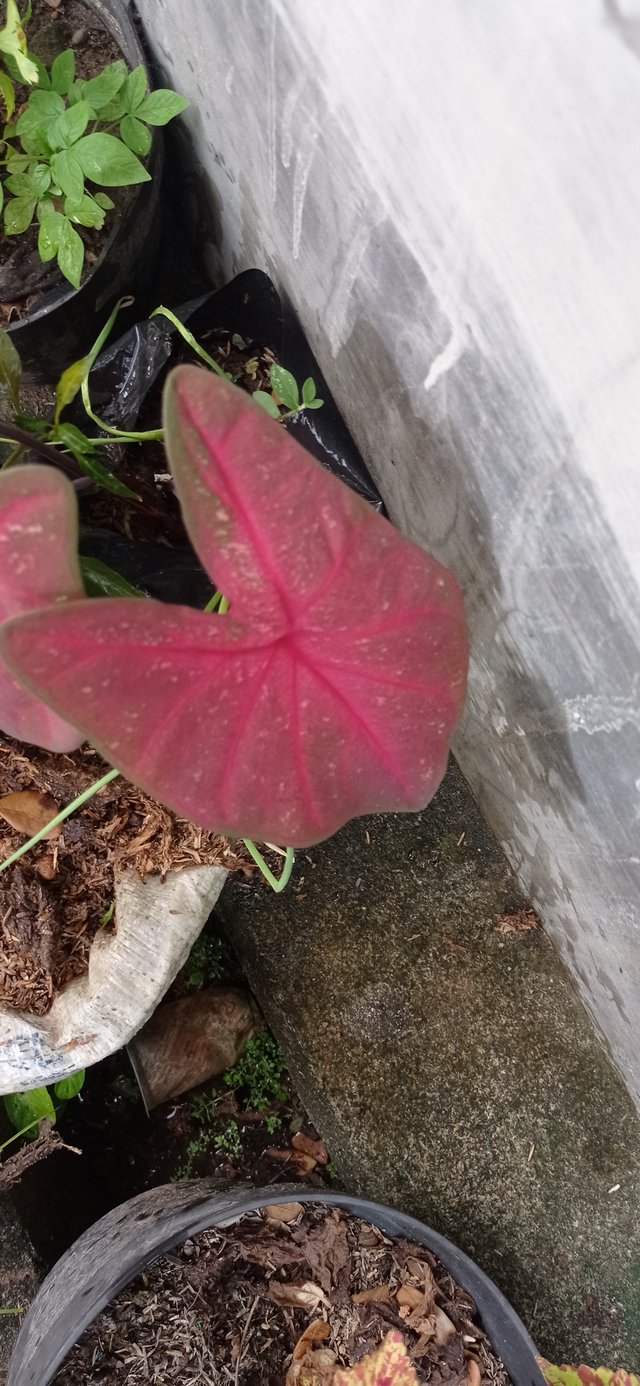 "This plant is not native to Indonesia, although it is now as if it is common in Indonesia,"It is native to South and Central America. Caladium was then widely naturalized in tropical countries such as Indonesia. Caladium can grow in open areas with a height of 40-90 cm with a leaf width of 15-35 cm.
Typical Caladium characteristics appear from the widened leaves. "Caladium generally has arrow-shaped leaves,"In addition to arrows, the shape of caladium leaves is also considered similar to the liver, ears of elephants, and wings.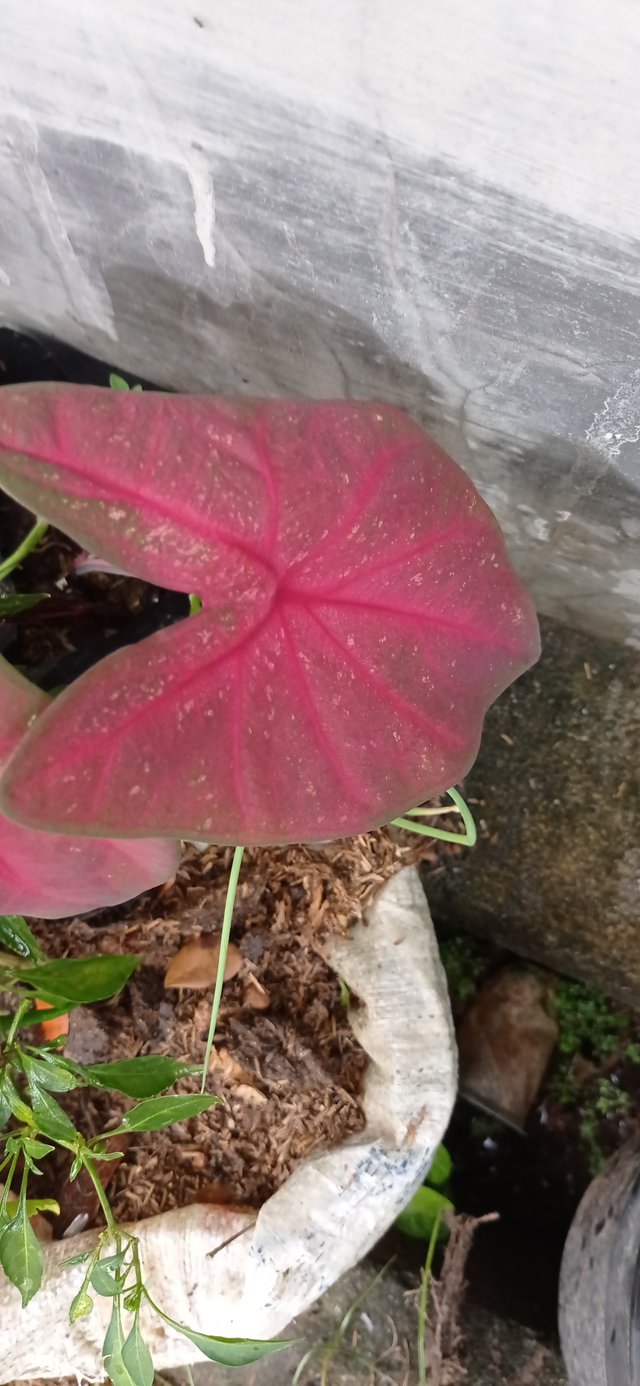 The number of Caladium leaves also varies on one plant. "Some have many leaves but some are only two or three leaves in one plant,"Some keladi grow into annoying weeds or grasses. However, many keladi plants are cultivated into ornamental plants.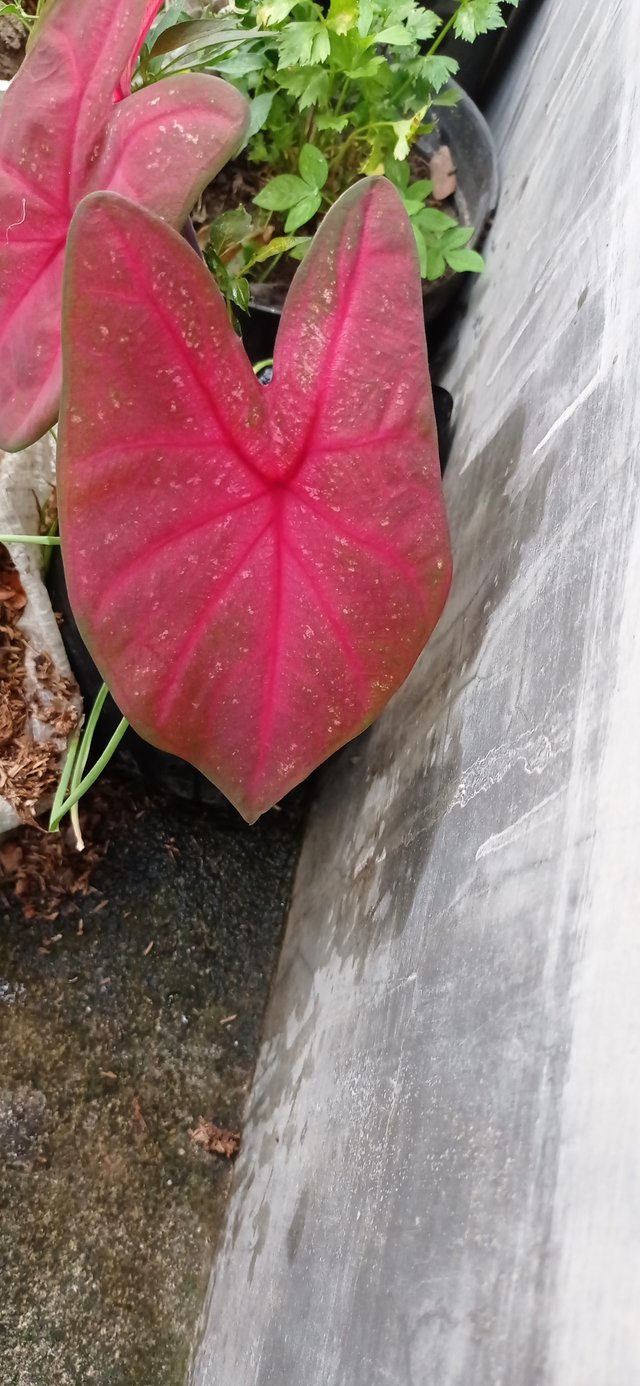 Of the seven species found in the Americas, there are now more than 1,000 cultivars or varieties of cultivated plants.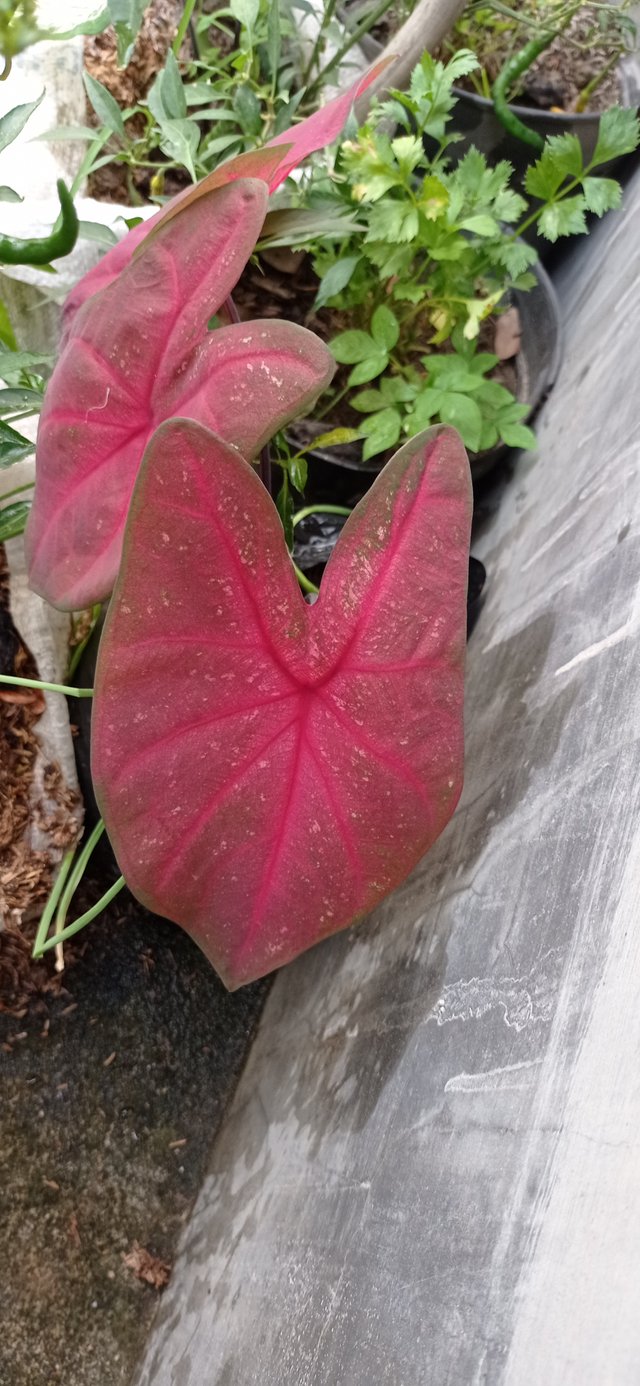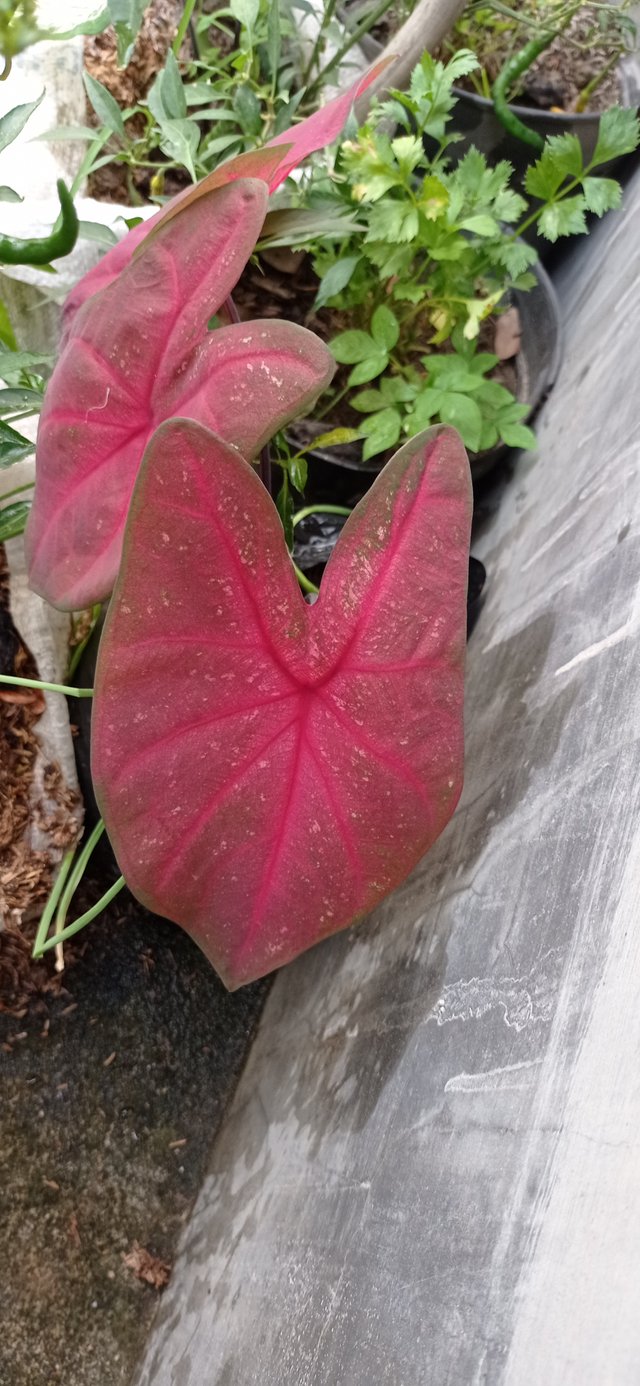 Some of the popular ones are Caladium Ace of Heart which is shaped like a heart and pink. There is also a white Caladium Candidum, and Caladium Green Spider with a mixture of green and red with a leaf bone texture like a spider's nest.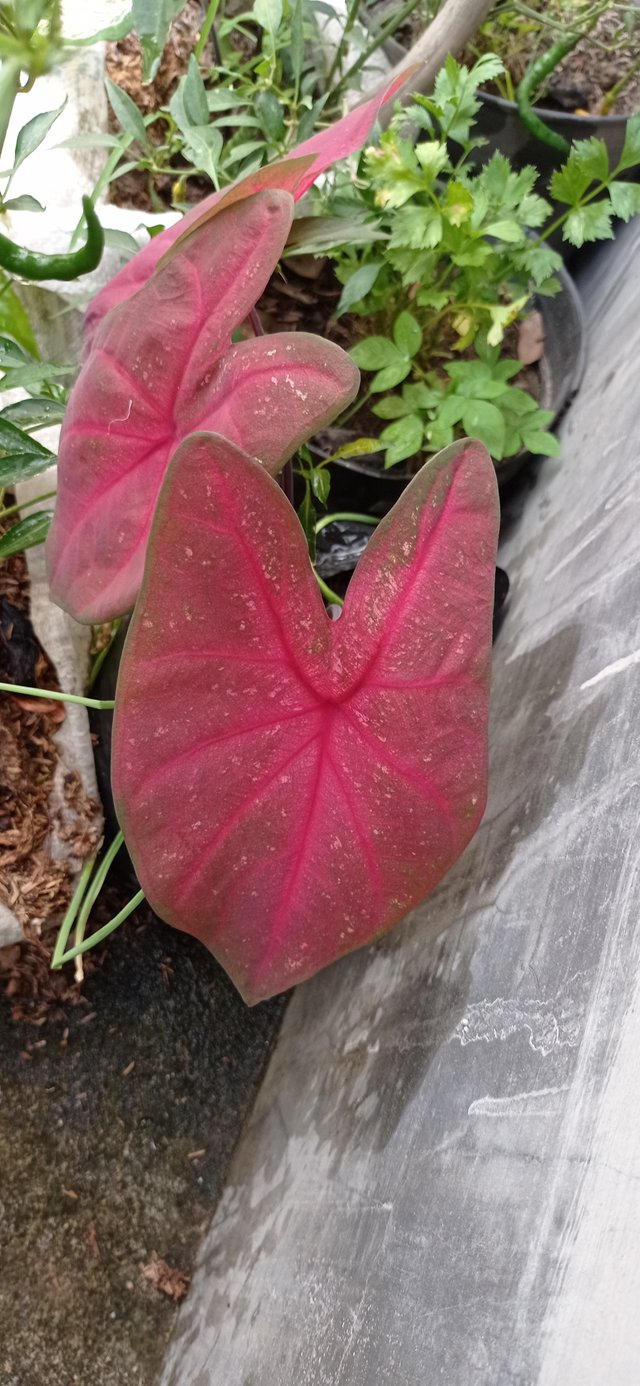 information
| Photography | Flower |
| --- | --- |
| Location | Indonesia |
| Camera | Redmi Note 9 , Xioami |
| Photografer | @muhammadalzikra |