This species is named Attacus atlas, it is one of the insects that live in tropical and subtropical forests. Attacus atlas has several generations that live in one year. According to "Kalshoven, 1981" which i read Attacus atlas includes polyphagous insects that can eat 90 types of plants from 48 families such as soursop leaves, dadap, avocado, tea, cloves, guava and other dicot plants.
Attacus atlas through the life process reaches perfection through 3 stages of egg, larva, pupa and imago. According to Chapman's (1969) guide that i read, eggs have a smooth shell and are usually covered with a reddish to brown liquid that serves to attach the eggs to leaves or twigs.
Let me show you a photo of the Attacus atlas caterpillar that i took using a smartphone camera.
---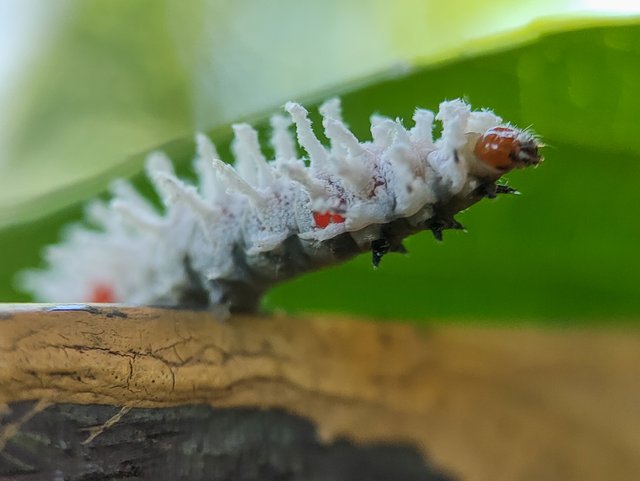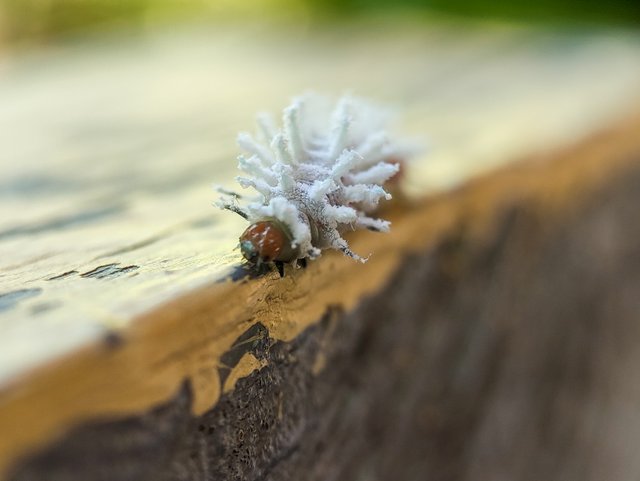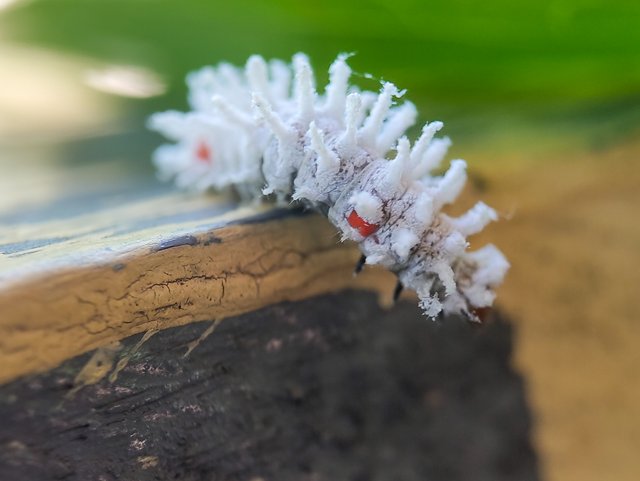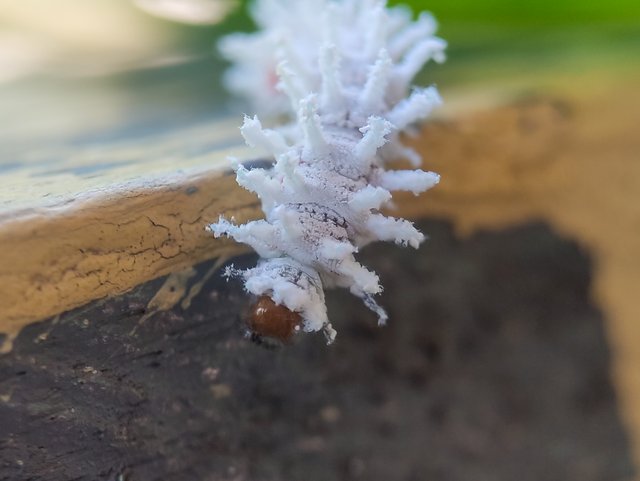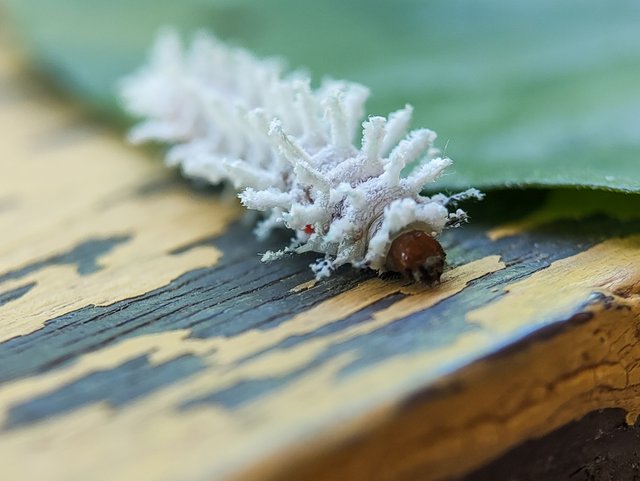 "INFORMATION"
| Camera | POCO X3 NFC |
| --- | --- |
| Photography | Attacus atlas |
| Type | Insect Photography |
| Location | Lhokseumawe-Aceh |
| Photographer | @subkiusman |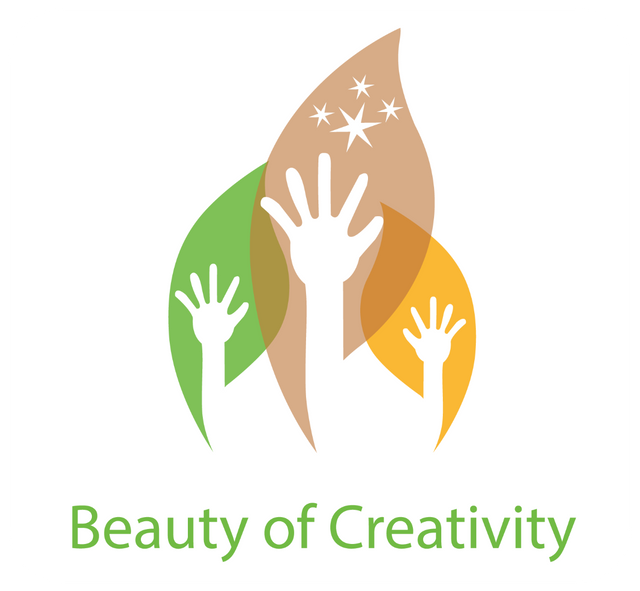 Greetings