Euphorbia milii is one of the other 2000 species of the Euphorbia genus. the original species was named E. milii variety splendens / E. splendens. This plant is thought to have originated in the Middle East since ancient times and is associated with the "Crown of Thorns" worn on Jesus Christ.
This variety grows slightly creeping (scrambing), has a red flower sheath (cyathia) measuring 1 cm and true yellow flowers. E. splendens can grow up to 60-240 cm. Besides E. splendens which has red flowers, there is also a yellow one, namely the lutea variety which is shorter than red flowers. Currently, plant breeders have developed a lot of E. milii. One of the countries that have developed E. milii to date is Thailand. Apart from Thailand, Indonesia and Malaysia have also started cultivating E. milli. In Indonesia, this euphorbia is known as the stud fern.
E. milii is genetically unstable because it has several chromosomes controlling the trait. From the same parent, many new offspring varieties will be produced. Purification of varieties needs to be done to obtain relatively stable properties, both in terms of morphology, productivity, and resistance to pests and diseases. Although it can grow in tropical and subtropical areas, E. milii prefers hot temperatures and full lighting, so it is less developed in subtropical countries. In developed countries, E. milii is classified as a poisonous plant (poisson plant), because the milk sap (exudate) from these plants if Coagulation with blood can stimulate the growth of abnormal cells. Wikipedia
Let's take a look at some photos i took using the NFC POOC X3, Xiaomi Smartphone Camera, and i edited using the Snapseed app.
---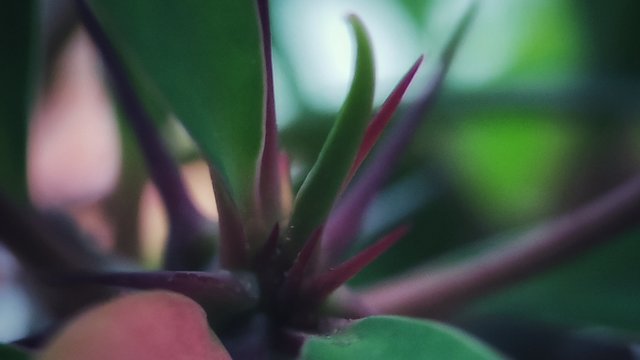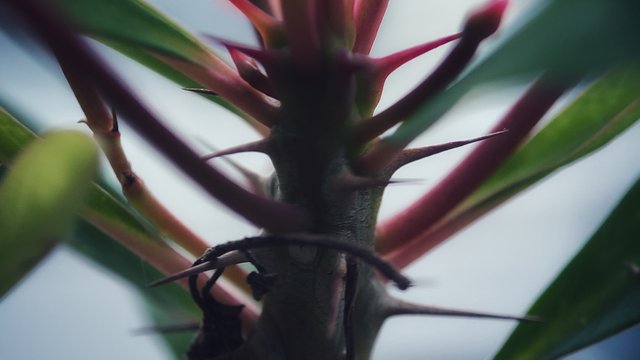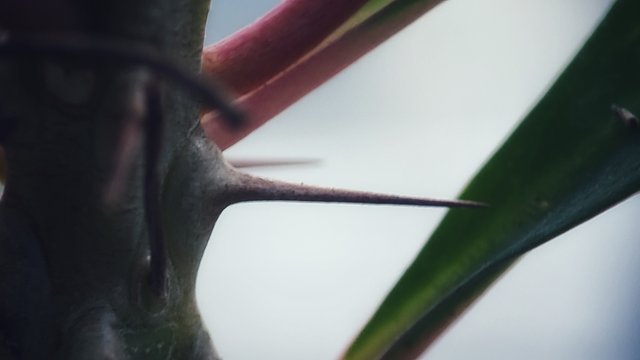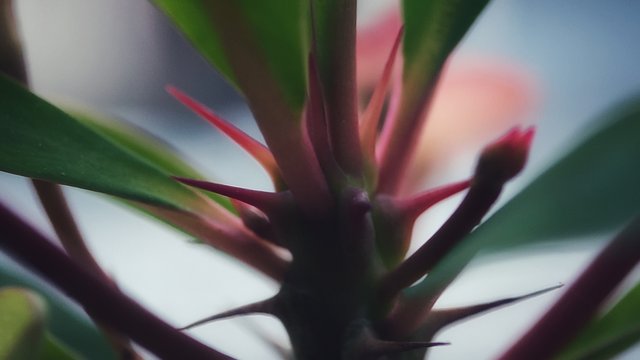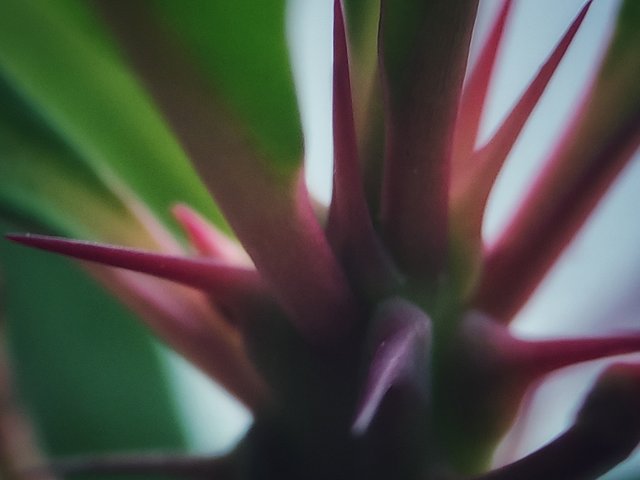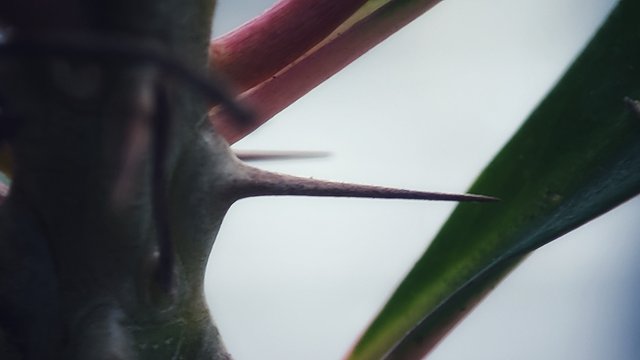 "INFORMATION"
| Camera | NFC POOC X3, Xiaomi |
| --- | --- |
| Photography | Euphorpia |
| Type | Flower |
| Location | Aceh - Lhokseumawe |
| Photographer | @subkiusman |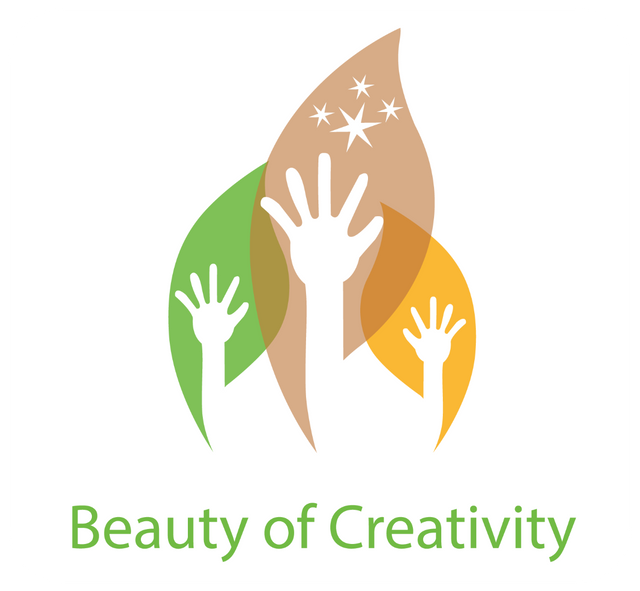 To make our community big, we kindly ask for your support by delegating steem power
Or you can also go to www.steemworld.com

HAPPY Eid Al-Adha 1442 H / 2021 M - MINAL AIDIN WAL FAIDZIIN 🙏