A batch of 70 students of Dhaka University. An average of 50 students from that batch are participating in each online class. The attendance rate is quite good. Above 70 percent. Even when classes were conducted in the university, the average attendance rate in each class was the same. So this attendance rate is seemingly satisfactory.
But here is actually the trick of Subhankar! When the situation was normal, was it one thing to take part in 60 classes per 100 people, and now to take 60 classes per 100 people? Never. Because, 30 percent of those who did not take part in the class then, many of them did not take part in the class voluntarily. Or they would not take part in the class due to various problems or work. But now even within this lockdown, the 30 percent who are not taking part in the class, the majority of them are not able to take the class despite their desire.Reasons for their disability: Lack of necessary devices, inability to afford WiFi or internet data packs, lack of electricity connection at home during class, or lack of desired network despite having device-internet-electricity.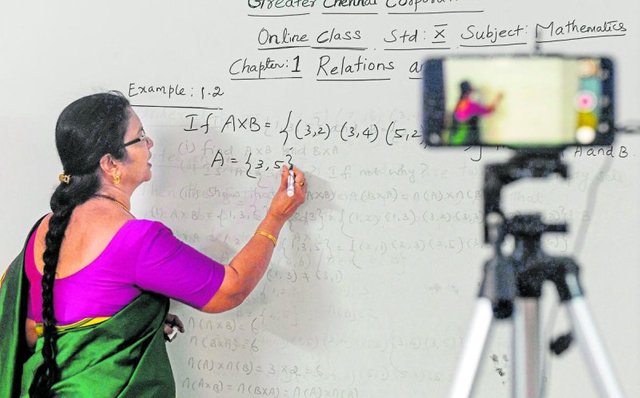 Source
As a result, there are many students who have never made the mistake of taking classes in person before the lockdown, but now they are not able to take classes even if they have full desire for any one of the above four reasons. Because in this one case, the word 'if there is a will, there is a way' does not apply to everyone. Despite having all the will to do so, students in flood-prone, hilly, char or many more remote areas of the country are not able to take classes.Many students are no longer taking classes because they don't have a smartphone, laptop or can't buy data packs every day. Moreover, due to the sudden power outage, many people are having to take classes in the middle.
All educational institutions in the country have been closed since March 16. The world is witnessing an unprecedented global epidemic, which has already claimed the lives of many who have lost loved ones.Many are under house arrest day after day due to non-compliance with health and social security nor are they getting the opportunity to apply outside light and air. All in all, the young generation of the country is going through a suffocating situation. Becoming depressed, exhausted. Exactly at a time when some of them are not able to take classes despite the desire to do so, due to lack of opportunity.While many of their classmates are doing just that, the reality is undoubtedly having a devastating effect on their mental health. There have already been suicides in Kerala, India, due to not being able to take online classes, and it should not be forgotten that the socio-economic situation in our country is almost the same.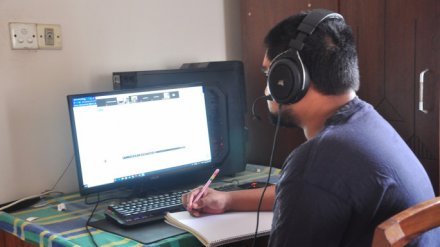 Source
The social media has become heavy with the cries of many who are deprived of the opportunity to take classes online. Although one of the four reasons mentioned above is that they are not able to take classes online, later on they come to Facebook and express their feelings. Or many may not even have the opportunity to express their grief. As a result, there is no doubt that online classes have created a new wall of inequality and division in the country's education system.Although online classes have been running for a long time in many schools, colleges and even private universities in the country, government universities were taking time off. Finally, in the last week of June, the vice-chancellors of government universities agreed to take online classes in Corona. They decided that no test would be taken even if the class was online.
Examinations and practical classes will be taken after the opening of the university. According to him, Dhaka University started online classes in full swing from 1 to 6 July. Other public universities have also started the process of online classes, or will soon.