Hello Friends,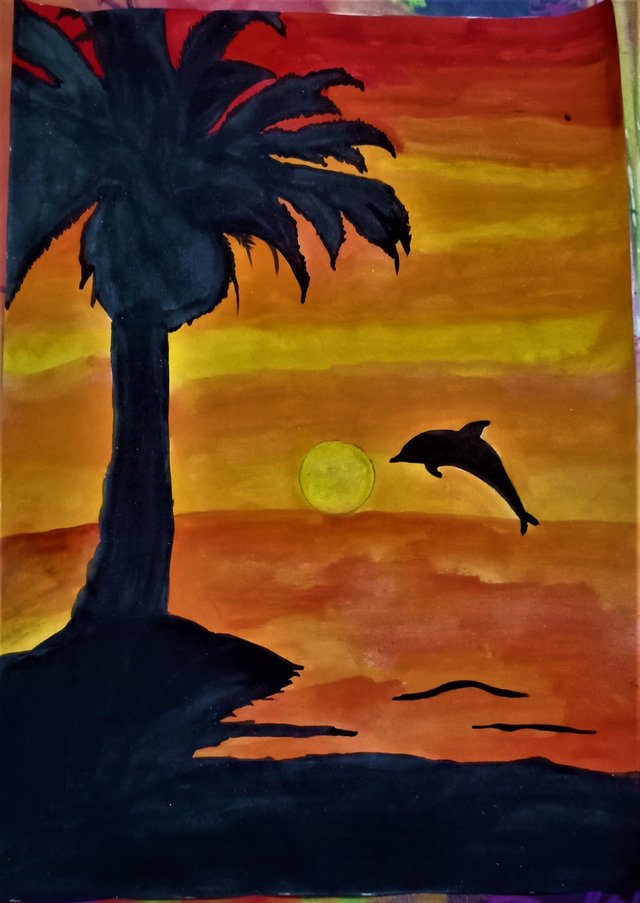 Splinterlands and Drawing have become part of my life during these lockdown days with India witnessing another lockdown extension, Fifth from June First till June end.
I thought of drawing the nature with Sun and all and here is what I started with.

Who doesn't love nature? Those birds chirping, the sun, the moon, water, those trees, it's all beautiful, isn't it?
This is an effort to draw sunset with a tree and a dolphin jumping in the water making it on par with sun.
You can see the outline here: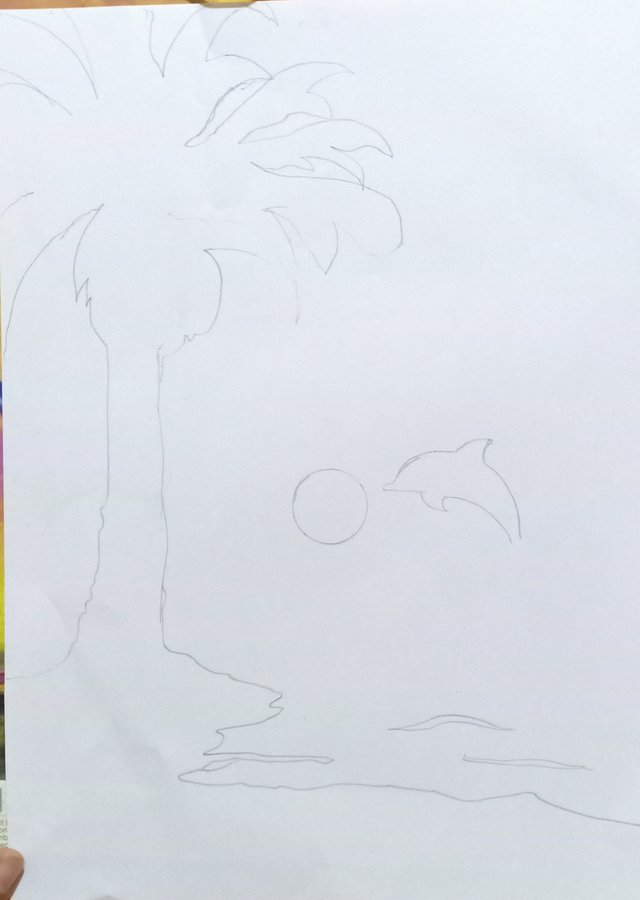 Some coloring to depict the sunset with orange and yellow patches.
Sunset and Sunrise are something we can always cherish and there are places to which, people specifically visit to witness Sunrise or sunset.
We have here India places like **Murdeshwar, Aagumbe where, we visit to see the sunset.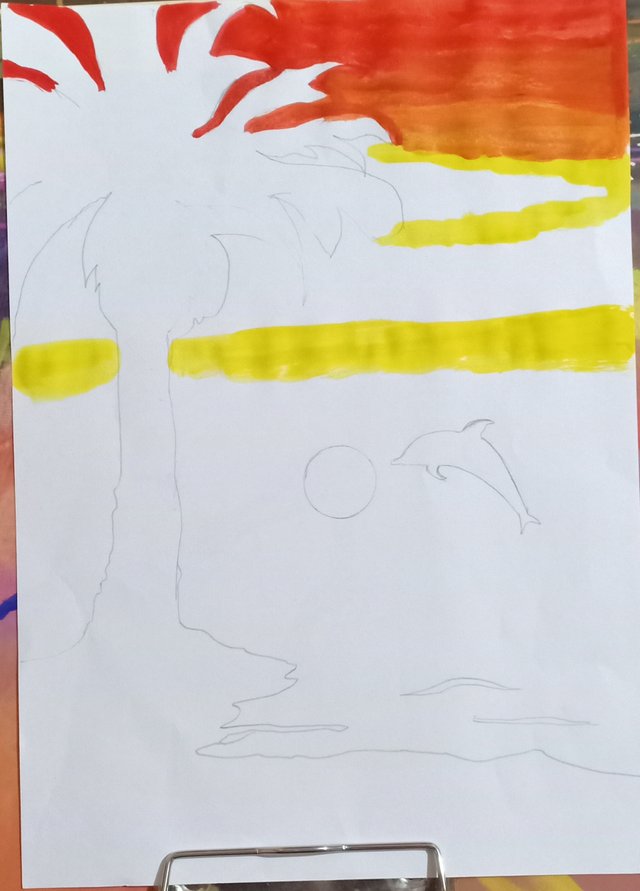 All the outer part except tree and Dolphin are colored as we can see below although some final touch up is required to make it more eye catching.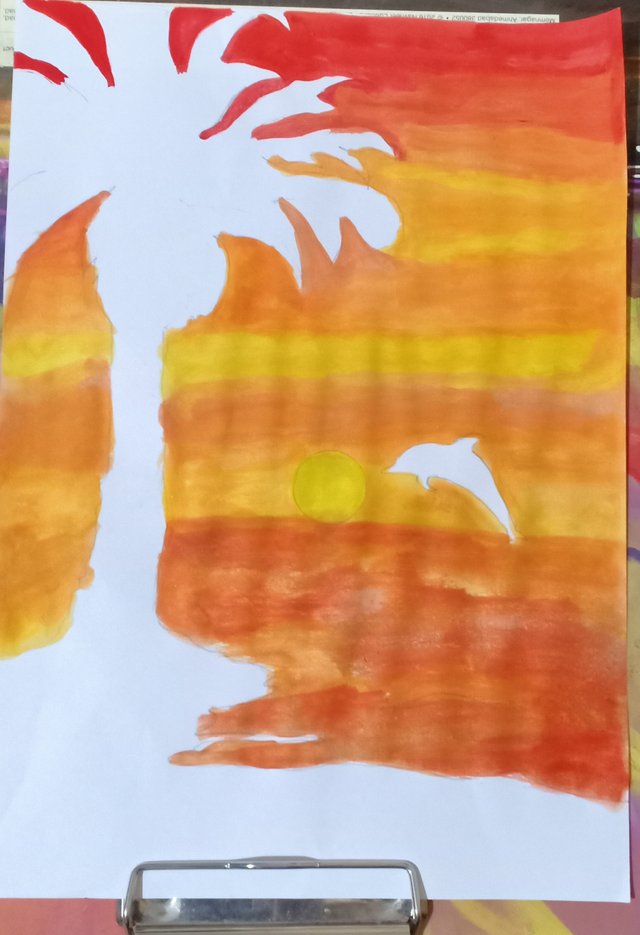 The tree is getting black color as it's against the sunset and possibly a bit of dull due to sunset's darkness.
The trees are important part of our life for not just Oxygen or fruits and nuts, but also for preserving the fertile soil from getting cut due to rain.
Just think if each one of us try to plant one tree and nurture it, how many trees will be there in the whole World!!!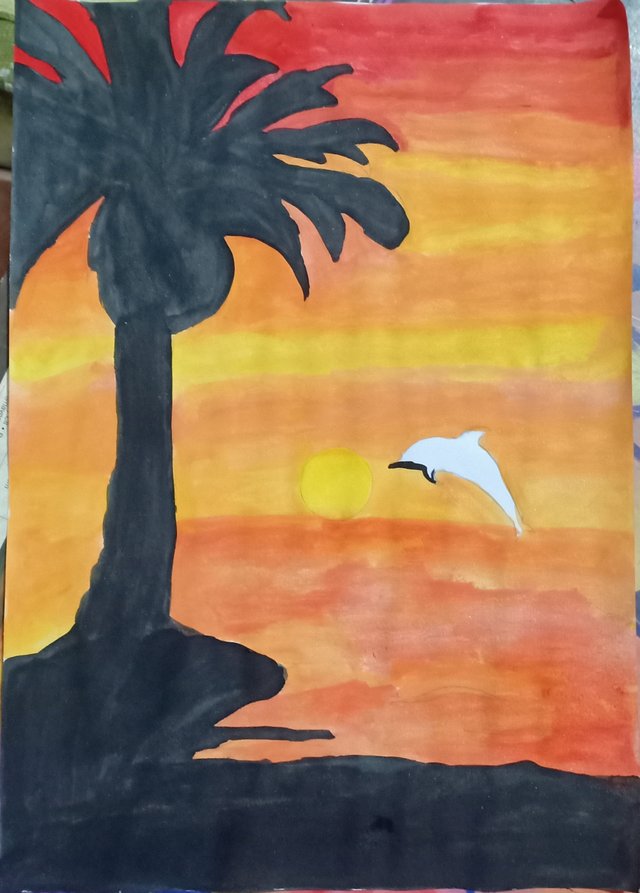 And this is the final one with little more coloring and touch ups here and there...
look at that Dolphin jumping so high that, it almost looks like trying to catch the Sun!!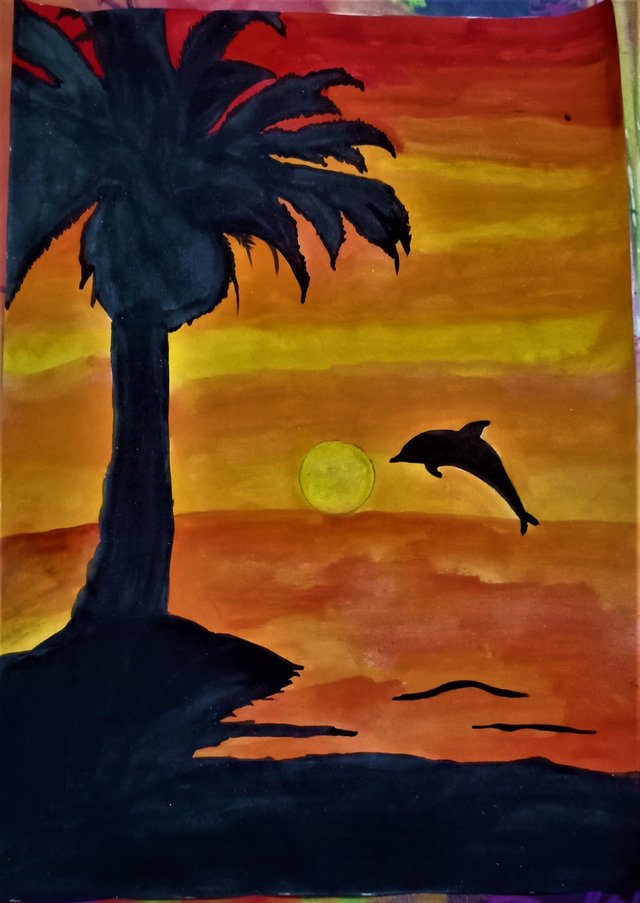 Thanks again for the support and appreciation you have poured in on my previous drawings.
Looking forward to drawing as many as possible and request you to provide the support as always!!!
If you are a Splinterlands battler, you will be eagerly waiting for another 12 odd hours for the current season to end, so am I.
Catch you later friends :)

Not yet signed up for Splinterlands?
You can join using my referral link: splinterlands.io and get some monsters from me :)
Also, try monstermarket.io if you haven't already for your steemmonsters cards and packs purchase and get instant cashback with every card purchase.

Thanks for the votes, comments and resteems.
I am a proud member and supporter of below communities:




Do you use eSteem?
eSteem is a Mobile📱& PC💻 app. for Steem with great features. Also, you get Incentives posting through eSteem apps.
eSteem Spotlight; eSteem provides rewards for it top users in Leader Board with most Posts, Comments and Highest Earners.
---