Hello Friends,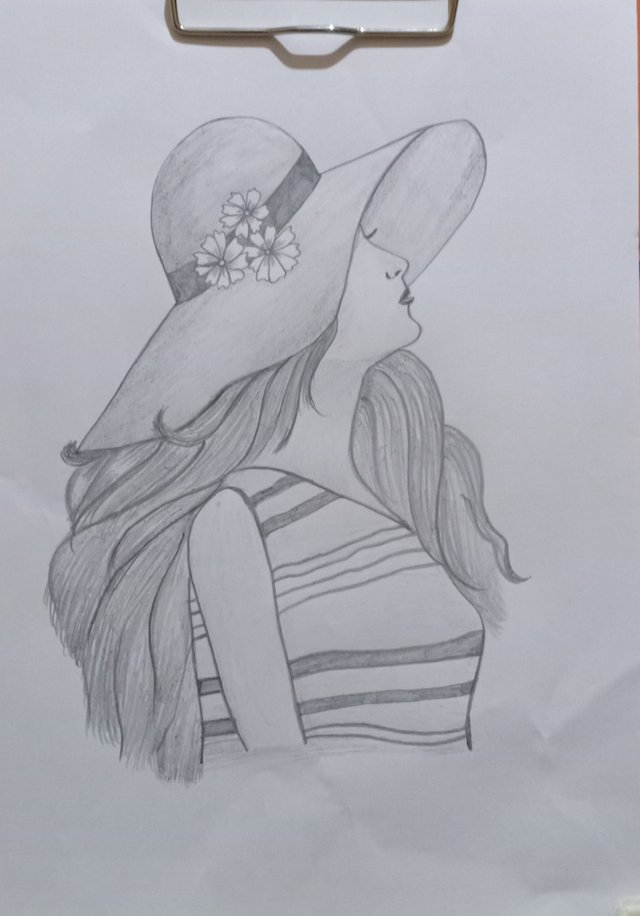 Here goes another sketch art of a Beautiful Girl with a hat on.
Girls (and ladies too) are the wonderful creation of god to be with us by bringing joy as a mother, sister, wife and daughter and many other forms and without them, what is there in life? Isn't it?
Let's get on to the business..

Started with head and hat and then a little of body.
Look at her confidence and the style with which she is looking at something.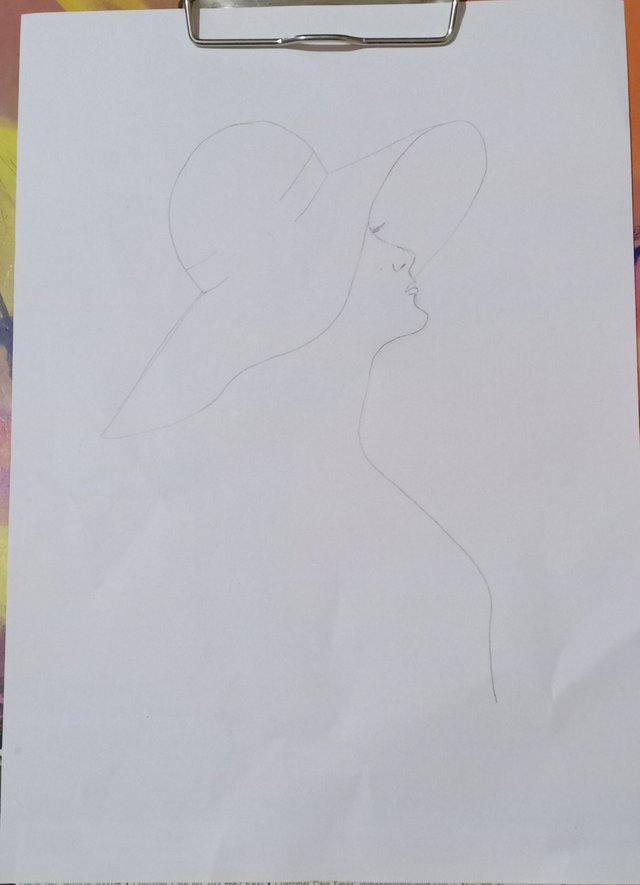 A little more touch up to the hat with some flowers and the body part goes here.
I would like to repeat the Sanskrit sloka I had mentioned in one of my previous drawings, i.e. Yatra Naryastu Poojyante, Ramante Tatra Devata meaning Gods will stay there where ladies are being worshipped/respected.
Women are equal to men in all aspects nowadays.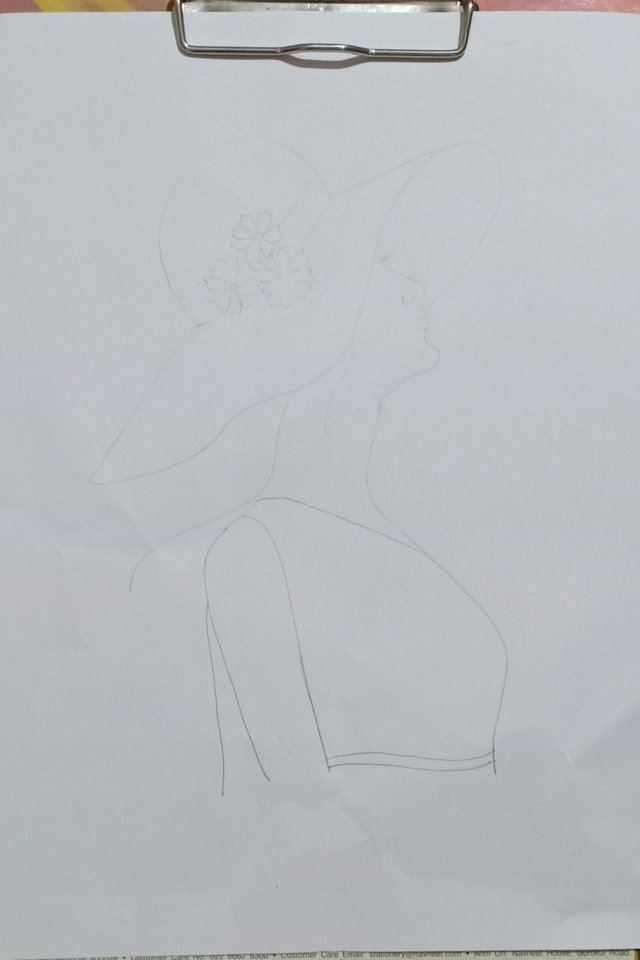 Working on hat part with sketch work to bring it to the proper shape.
The hat becomes more beautiful by resting itself on this beautiful girls head ;)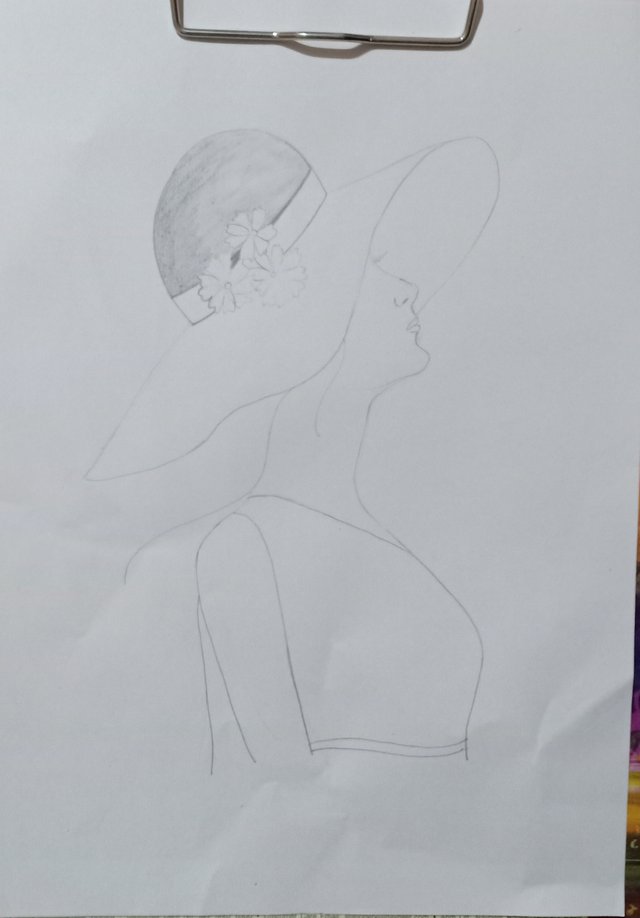 Hat is done finally, with those flowers, it looks more beautiful.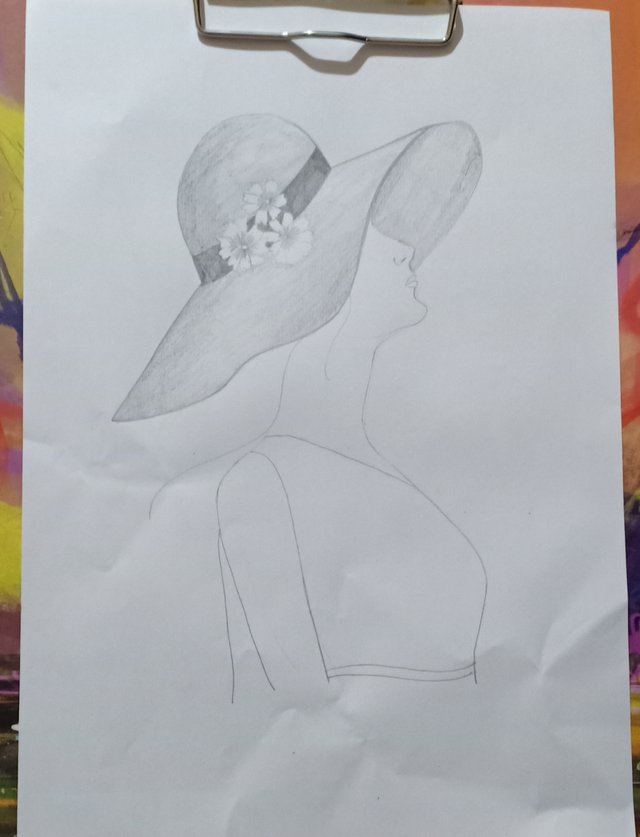 Some design on girl's dress and also some final touch up on the hat.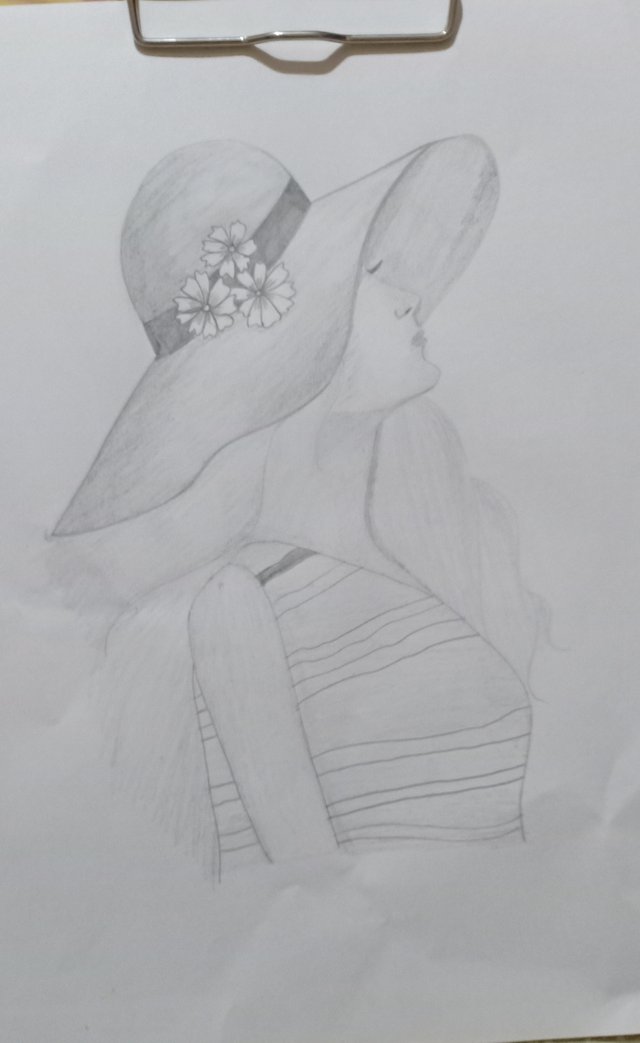 Women are serving men not just at home, but also by working outside on par with any man.
Their patience is next only to the patience of earth is what I have read somewhere and it must be true.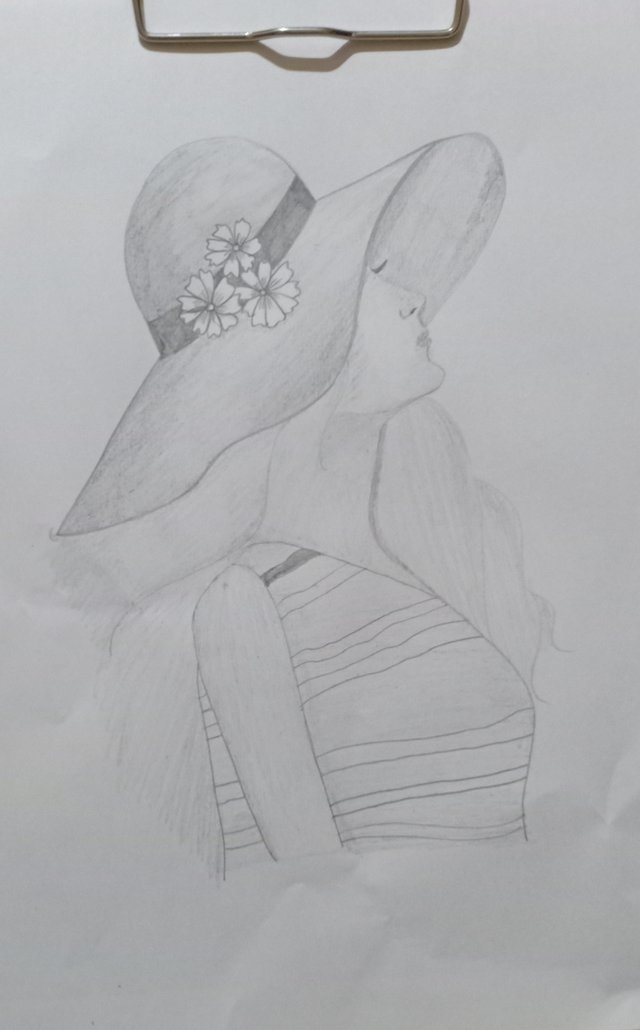 A girl looks more beautiful with her flowing freely and yes, here is that work being done.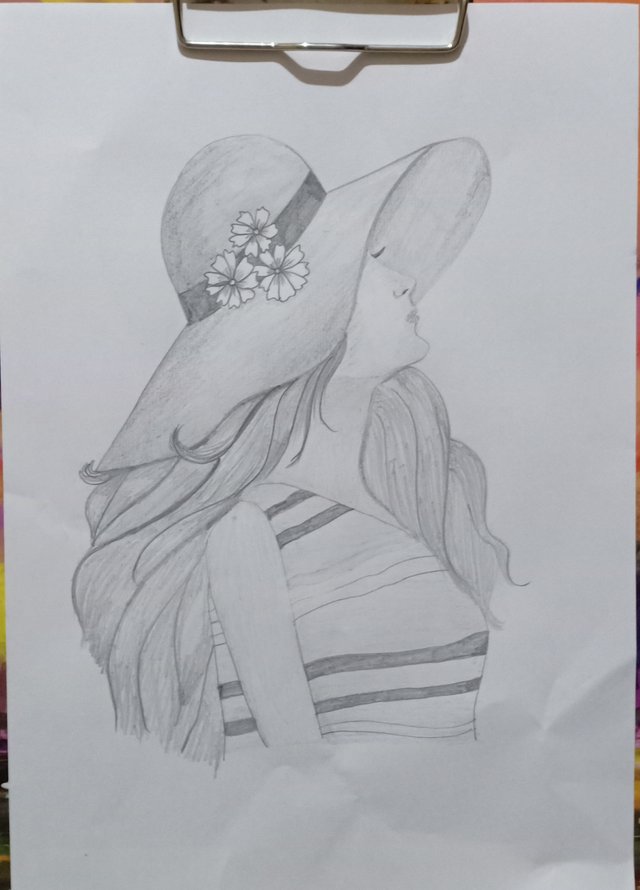 And...the final one with little more touch ups all over her with some border lining to make it look more eye catching.
Wow, I am proud of my sketch work, do you also think so?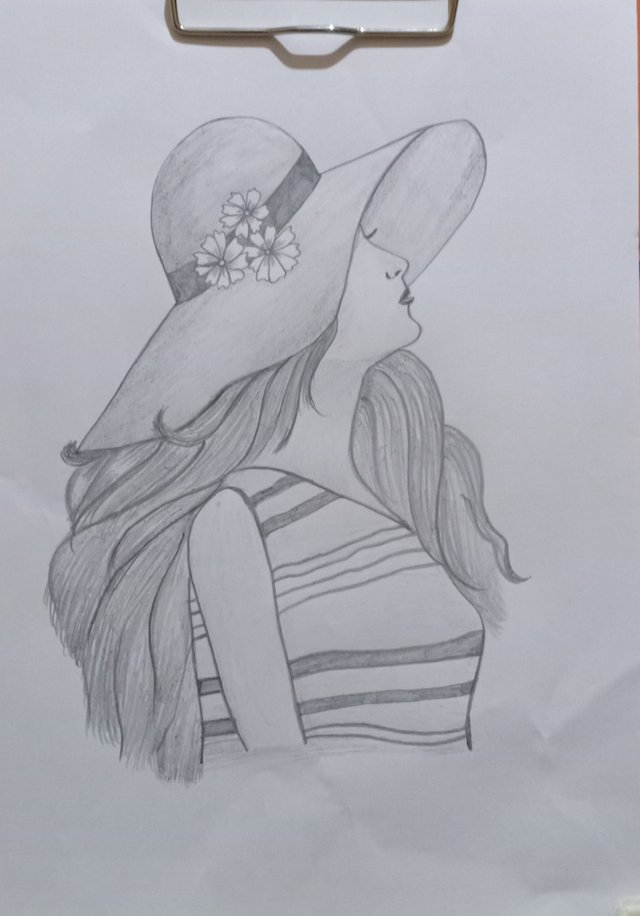 Do you think it would have been more better with some change? If yes, explain it to me. I am willing to improve :)

Thanks to all the women who have been at their best inside the house and even outside.
Thanks guys, Did you like this?
Have a Wonderful Day and Wonderful Week ahead :)

Not yet signed up for Splinterlands?
You can join using my referral link: splinterlands.io and get some monsters from me :)
Also, try monstermarket.io if you haven't already for your steemmonsters cards and packs purchase and get instant cashback with every card purchase.

Thanks for the votes, comments and resteems.
I am a proud member and supporter of below communities:




Do you use eSteem?
eSteem is a Mobile📱& PC💻 app. for Steem with great features. Also, you get Incentives posting through eSteem apps.
eSteem Spotlight; eSteem provides rewards for it top users in Leader Board with most Posts, Comments and Highest Earners.
---