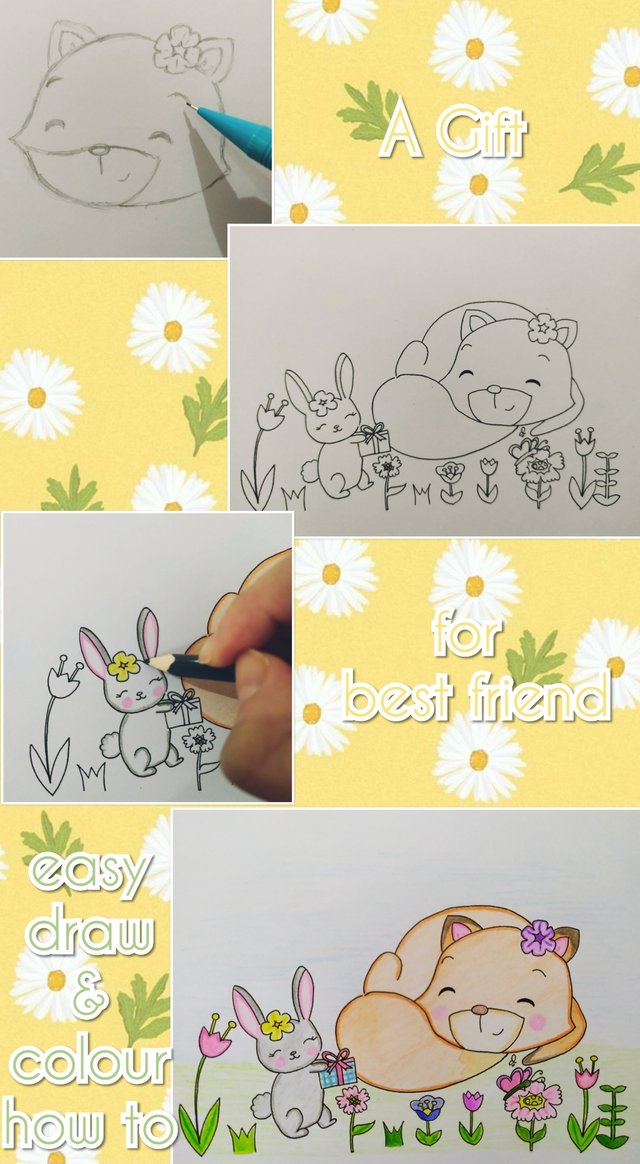 Hello, friends!
I just finished these two buddies, they were fox and bunny. This picture when fox had her birthday today :). Now i'm going to share how i made it.
Material & things needed:
an A5 sketch paper
a 2B mechanic pencil
an eraser
a 0.2 drawing pen
36 colour pencils (deli colorun)
How to draw & colour it:
First i started to draw the fox, started from the head, face then body and a tail. Then i draw the bunny on the left, also started from the head to tail.

Also draw a gift on bunny's hands, then draw some grass and flowers below them, also a butterfly. After finished, i bold it with the drawing pen, then erase the pencil sketch.

Last, i colour it with the colour pencil. For the fox i used a brown colour for the ear and leg. Then two kind of oranges for the body and cream yellowish for the edge of the tail.

Hope you like my cute picture today.
Happy drawing & colouring!