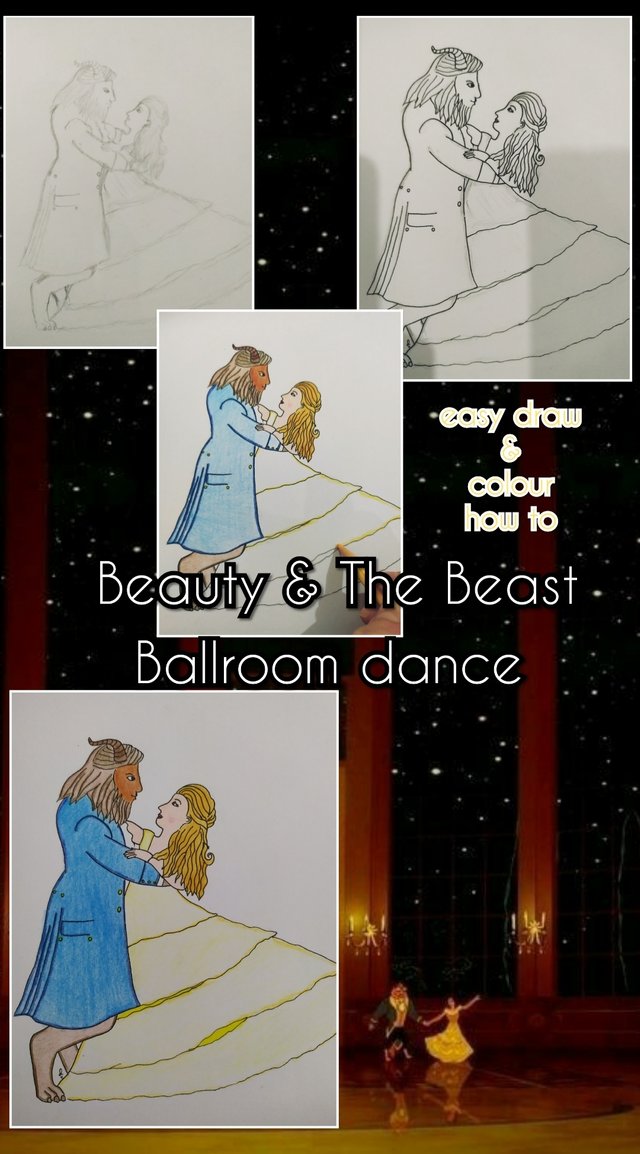 Hello, friends!
I just finished a picture of one fairy tale i like, Beauty & The Beast. One of the best scene i saw in the movie was when they were dancing in the ballroom. So here i made it in my style and i would like to share how i made it.
Material & things needed:
a piece of A5 sketch paper
a 2B mechanic pencil
an eraser
a 0.2 drawing pen
36 colour pencils (deli colorun)
staedtler luna watercolor pencils
How to draw & colour it:
First i started from the beast's horn. Then the head and face. After that draw belle's hand then the head and face plus her hair. Then continue with the beast's coat and his leg.

Finished with the belle's dress. Then bold with the drawing pen and erase the pencil sketch. Last thing was colouring it with the colour pencil. I used bolder colour to colour near the border line. I used staedtler to colour near the border line, but i used my deli colorun for lighter and smoother area inside.


Hope you like this article.
Happy drawing & colouring!