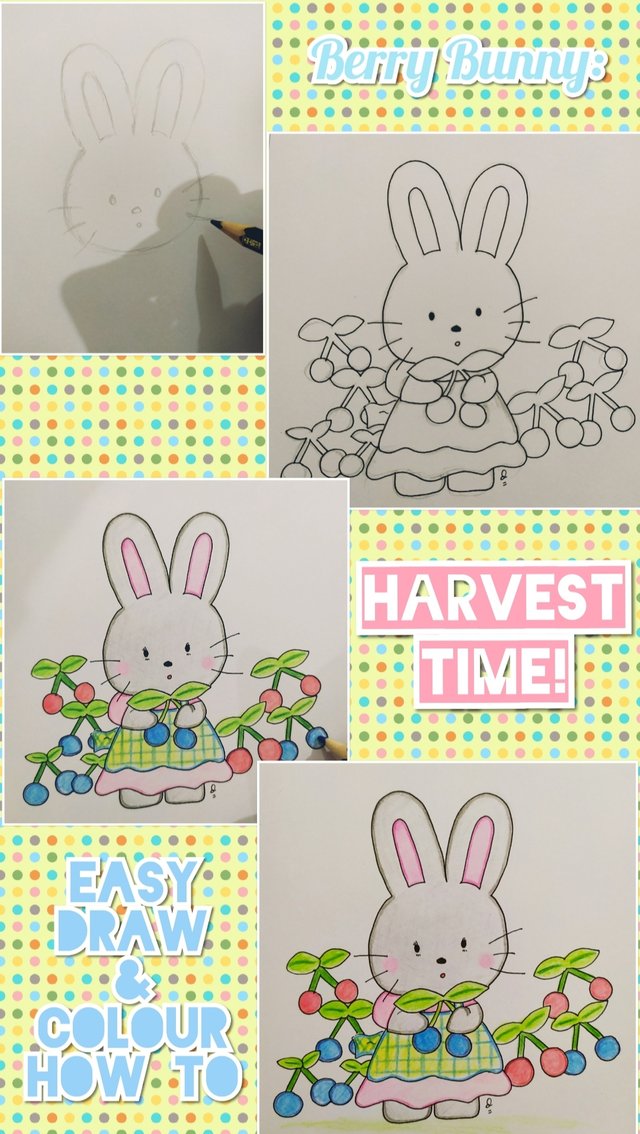 Hello, friends!
Today i would like to share what i just finished, berry bunny. She was cute with some berries from her garden. It was so easy and cute. Now i would like to tell you how i made it.
Material & things needed:
a piece of A5 sketch paper
a 2B mechanic pencil
an eraser
a 0.2 drawing pen
36 colour pencils (deli colorun)
staedtler luna watercolor pencils
How to draw & colour it:
First, i started from the bunny head with 2 long ears. Then her hands were holding two berries. Then complete her dress and appron. Last, complete with some berries on the back.
Then bold all with the drawing pen and erase the pencil sketch. I also added the eye lashes upon her eyes. Last, colour it with the colour pencil. I used bolder colour to colour near the border line. I made checker pattern for the appron.

Hope you enjoy it.
Happy drawing & colouring!