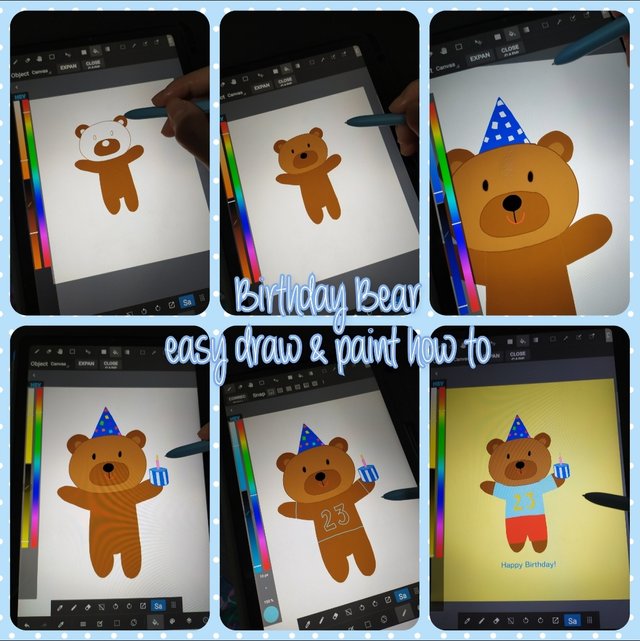 Hello, friends!
Today i would like to share how i made this birthday bear. I used medibang apps on my tab for this digital drawing. It would be nice to make your own design birthday card for someone special.
First i started from the head of the bear then face and ears, continue with the body and legs and two hands. Later, paint it with two kind of brown like below.

Then draw the eyes, mouth and nose with black pen, red for the mouth. Draw the hat, paint and put colourful small squares inside.

Then put mini cake on its' left hand, colour and draw a candle on it, also colour. Draw three lines on the hands and also tummy.

Write the date number of the birthday person on the shirt, i used 23 cause it is my date. Paint with aqua blue for the shirt and yellow for the number. Then draw two lines on legs, paint with red for the pants. Add the happy birthday! below.

Last, paint the background with soft yellow colour. It is done. Now you could give it as a birthday card.

Happy drawing & colouring!