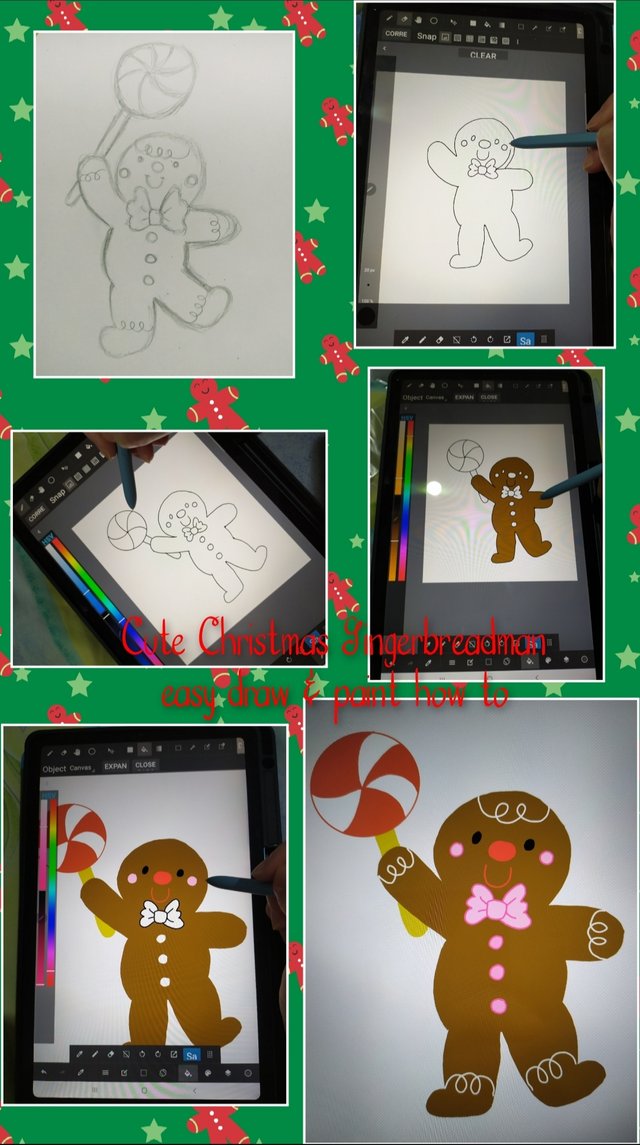 Hello, friends!
Today i would like to share how i made this cute christmas gingerbreadman. First i draw it on my drawing paper then i used my medibang apps on my tablet to draw and paint it, fun and easy to make. On the apps, i draw the circle first then the face with the bow, hands, body then feet. Then, i repaired the circle for the head because the first one i draw was too small.

Then i draw a large candy with stick on its' right hand. Paint the brown colour to the gingerbreadman.

I also colour the candy stick with yellowish brown colour and candy with red and white. Colour the nose, cheeks,
mouth then also bow and buttons.

Last, add kind of white spiral to the hands and feet. Then it is finished.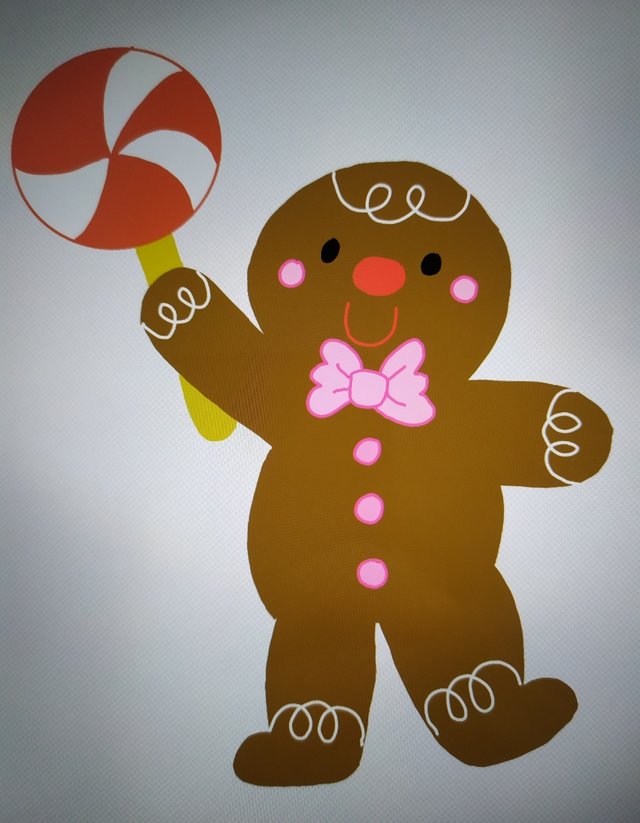 Happy drawing and merry early christmas!