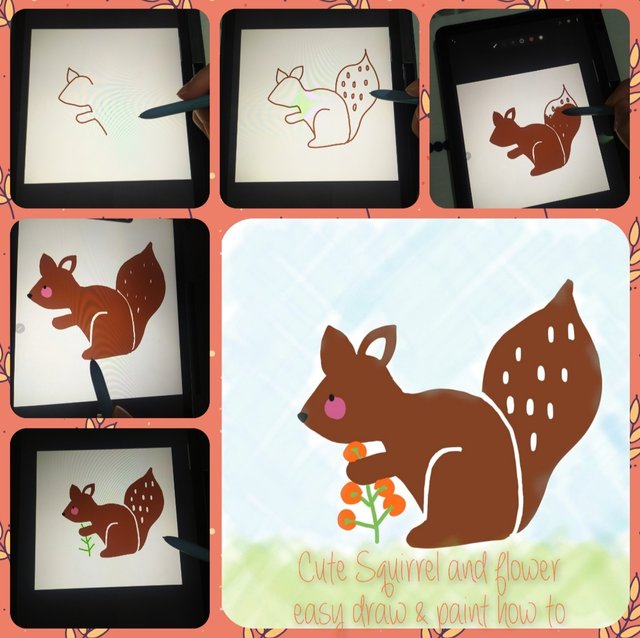 Hello, friends!
I would like to share how i made this cute squirrel. So easy and fun. This time i tried to use the infinite painter apps.
First, i started to draw the ear, head, hand, body, and also leg then i continued to the tail. The spots on the tail. Colour it with the same brown colour, i left a bit white near the leg and tail.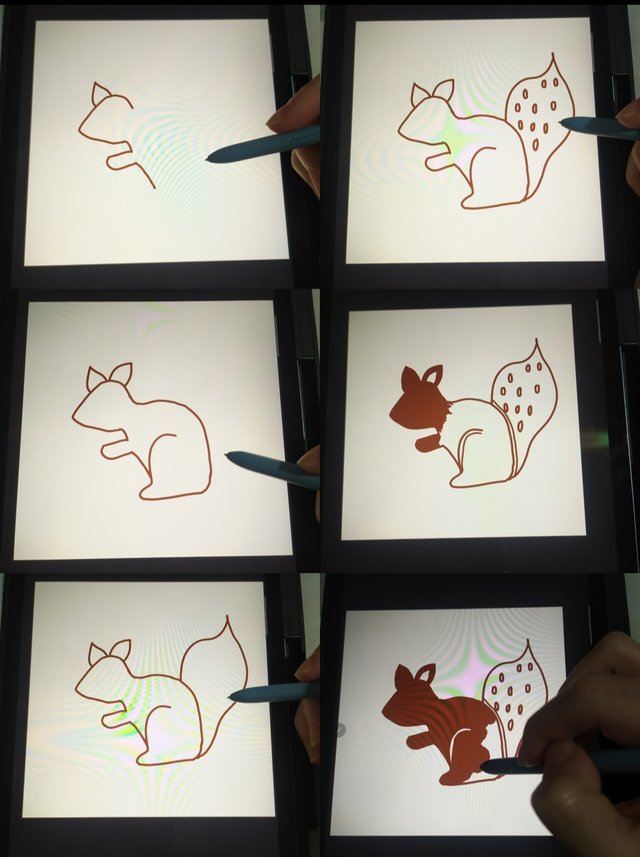 Continue to colour brown for the whole body (hint: i used different brush with the drawing process). Add the pink circle for the cheek, black for eye and nose. Colour white for a small part near the leg, tail and also the spots on it.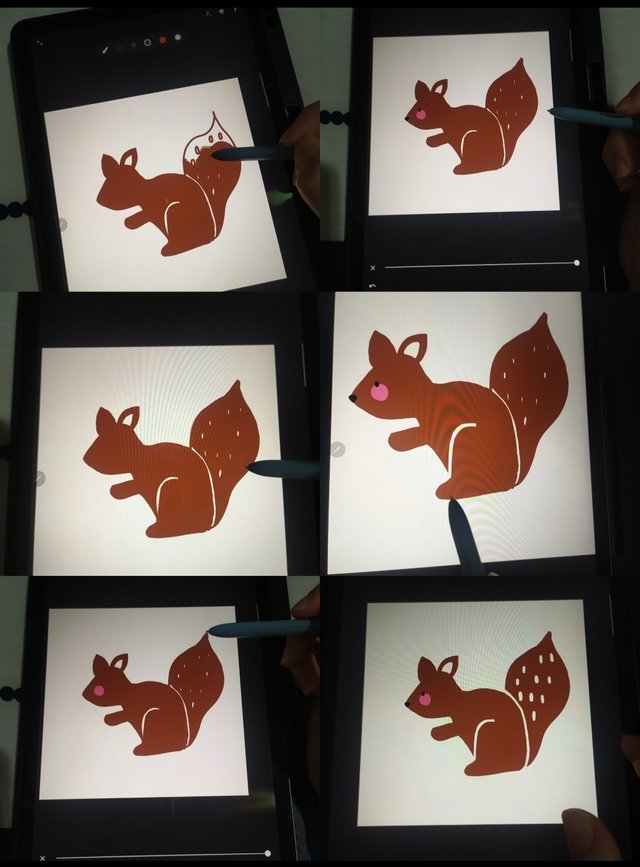 Draw the flower started from the stalk with green colour then orange for the flowers. Last, colour background with green and blue, i used the water colour brush for this part. Then it's finished.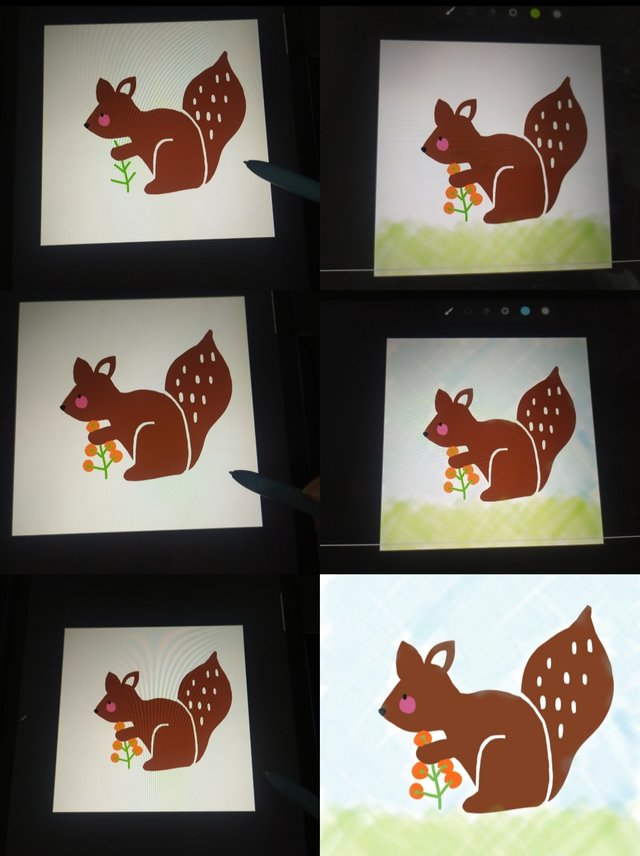 Now you could draw your own squirrel. Happy drawing & colouring!