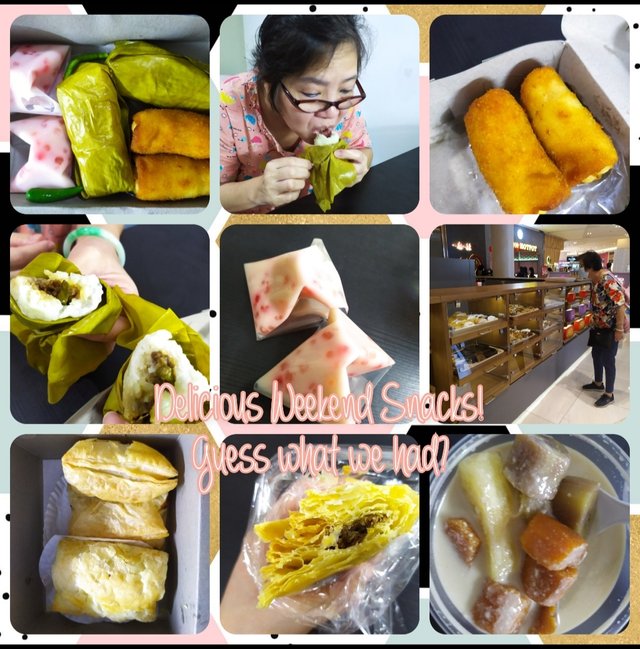 Hello, friends especially foodies!
Today i would like to share about snacks we had on weekend. Promise you they were the best from the best i could choose to share to you.
First, on saturday morning, i ordered one of the best we had here by online app. The bakery and cakestore already operated since 1975. And here what we had that morning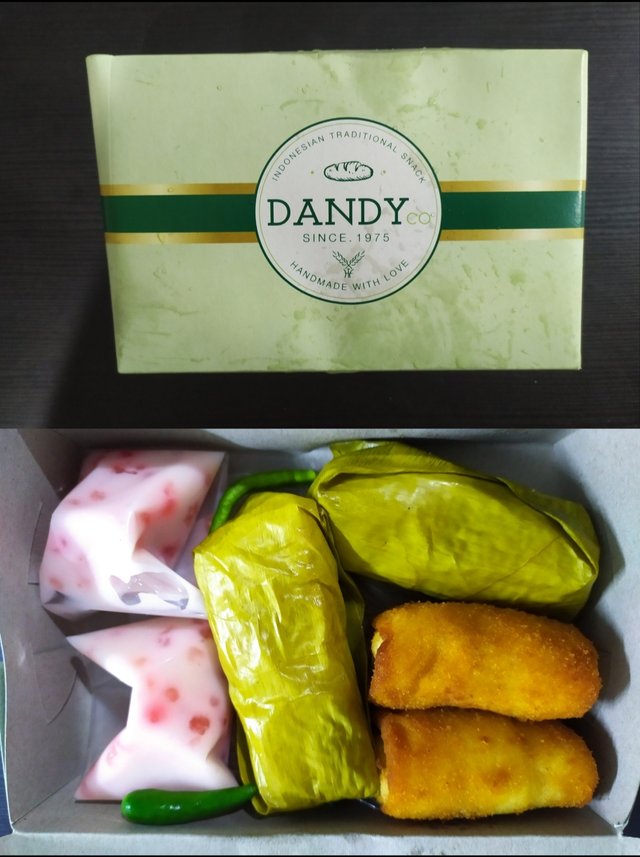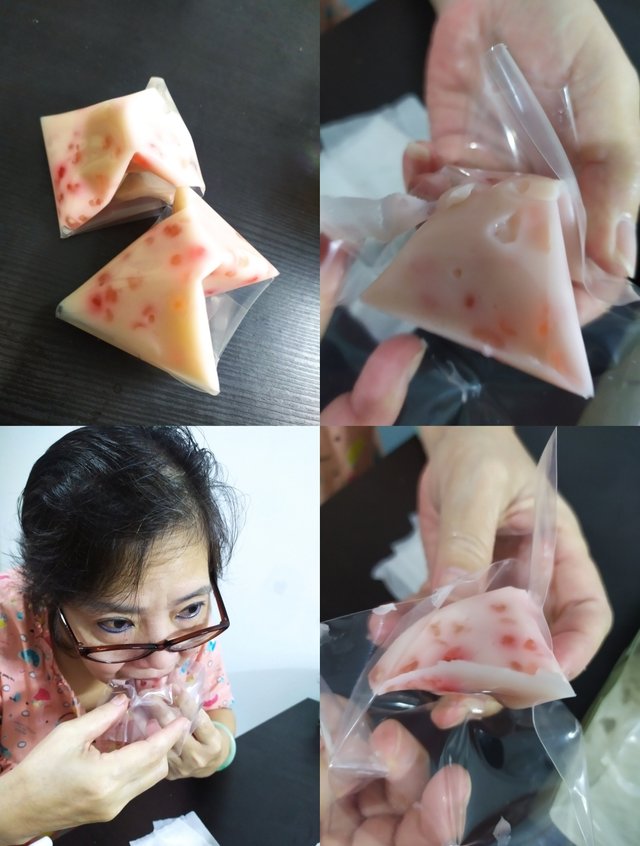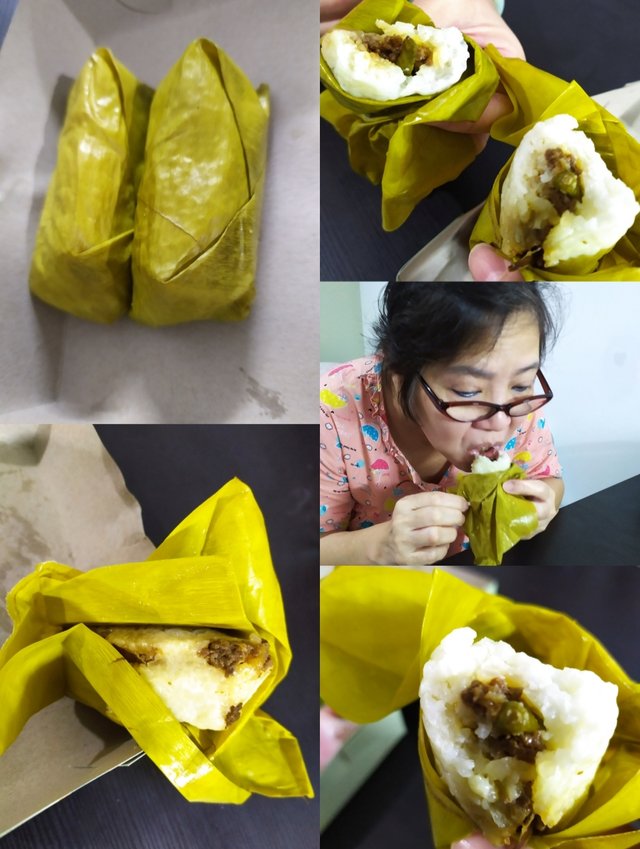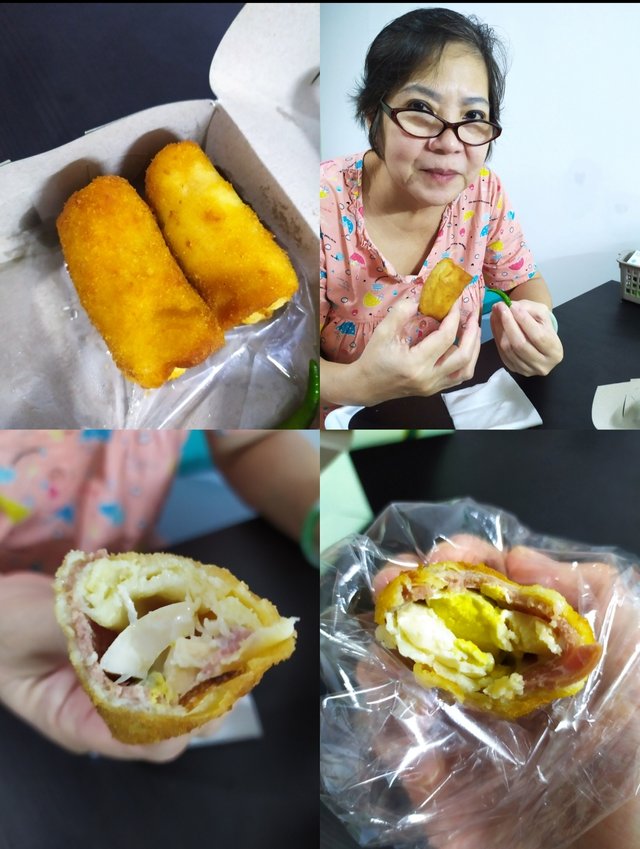 I'll explain the taste of them one by one.
The white pink colour Indonesian Cake called Cantik Manis, it means pretty and sweet in English. It had soft texture. It was one of Indonesian kue basah, haha if translated it would be wet cake ;). It had pacar cina (small bubble) and had sweet a bit savory flavour. One is never enough!
Next, what we had was their authentic arem2. It had beef filling, and covered with rice. It was also steamed. It had soft texture, the flavour was sweet and savory. Be careful they put a trap inside, it's a little green chilli. But we usually eat this to bring spicy flavour. It was one of irresistible Indonesian snack you must try!
After we had, we also had the mayonaise risoles with smoked beef, cheese and egg inside. It had savory, a bit sweet and sour from the mayonaise. Not one of their authentic but it was still delicious.
On saturday evening, before going home after the dinner mom and i bought her favorite snack. The stall where we bought it was located on Basement floor West Mall Grand Indonesia. Here how it looked like


From all of the cakes, we bought mom's favorite.
Ta da, here it was. Authentic Sausage brood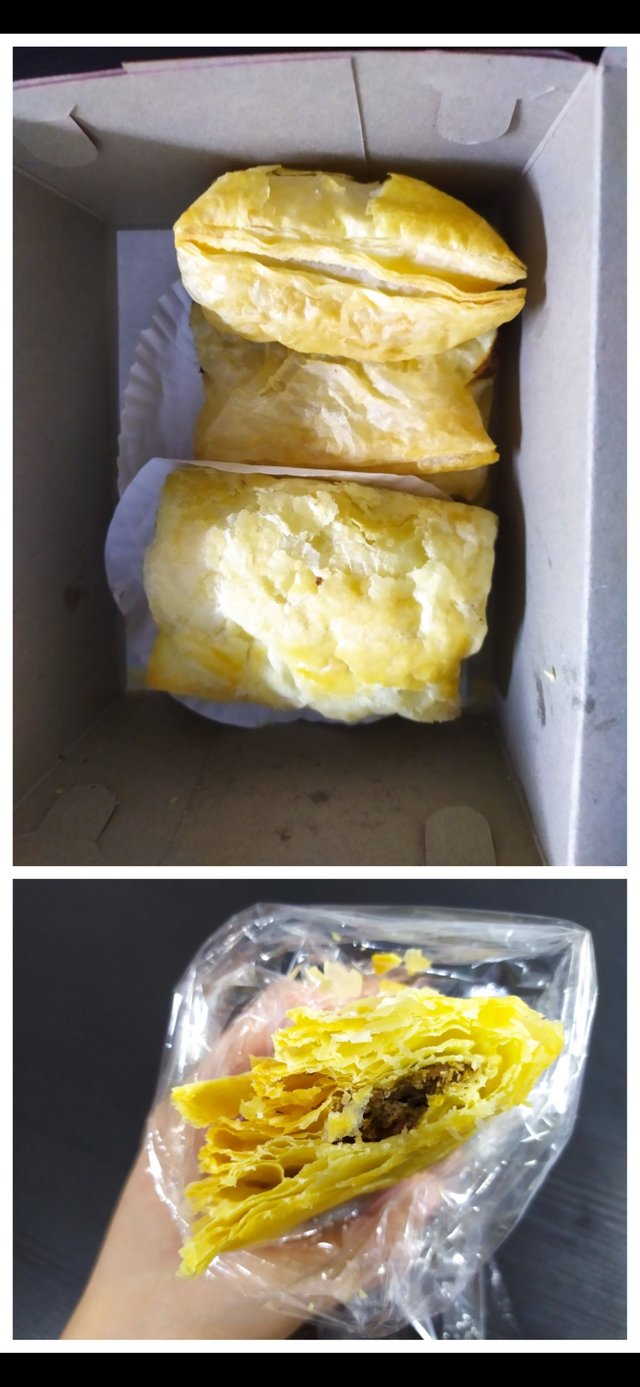 It was a culturation of Western culture to Indonesian. It was kinda pastry. It had the savory tasty beef inside, baked on soft pastry pie. So delicious!
Next on Sunday, we had our hair cut. Then before going home we bought Indonesian authentic dessert too... Here was the stall where we bought the dessert

We bought their PUS Kolak. PUS is an abbreviation of Pisang (banana), ubi (sweet potato) and singkong (cassava).
Here how it looked like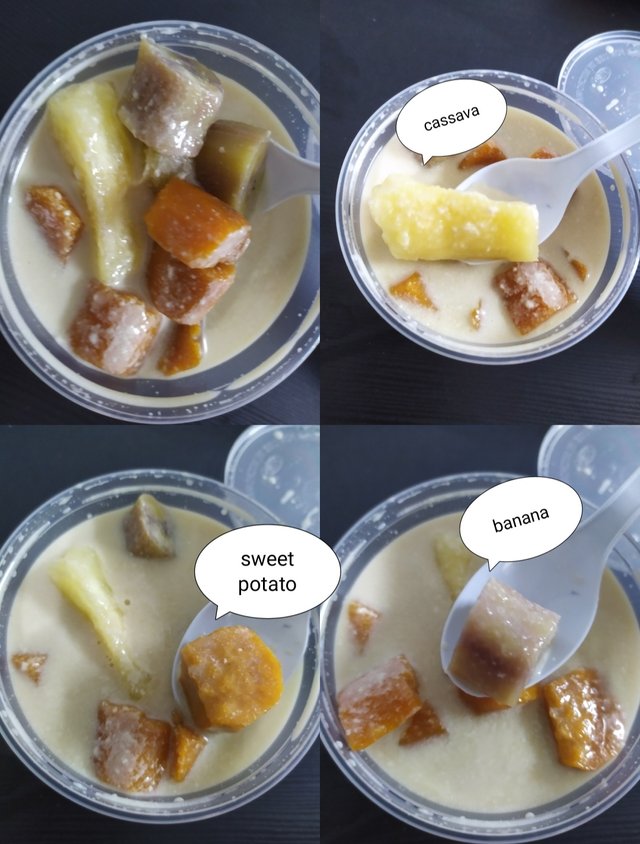 The taste was sweet and a bit savory. It had sweet banana, sweet potato and singkong. Like usually it served in coconut milk. Mom really loved it much!
And now last thing was telling you the price.
Saturday morning snacks it was 34,300 IDR after the discount.
Saturday evening, it was 16K IDR after the cashback. And sunday afternoon, it was 9K IDR after the cashback (only appeared a pop up when i paid it).

So for all we paid 59,300 IDR or just around 4.08 USD for all delicious snacks.
Wanna try these delicious snack too?
Business information:
Dandy Bakery - Gambir, Central Jakarta

Monami Bakery - Grand Indonesia, Central Jakarta
open daily 11am-9pm

Lira Dessert - ITC Roxy Mas, West Jakarta
all of them you could also order via online apps :).
Happy tummy, happy life, happy foodies!
Have a nice day