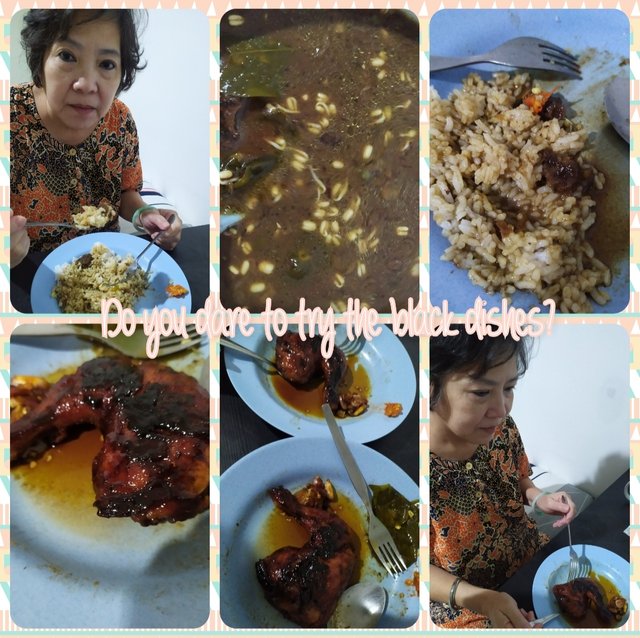 Hello, friends especially foodies!
This week unfortunately we couldn't go outside to dine in, maybe you asked me why?
It's related to the government strict rule, that the dine in only could have 25% from its' capacity and it would only until 7pm...
This is why we couldn't go out for the dinner this week, so last afternoon i ordered some central javanese food from the apps.

It came after 20-25 minutes after i had ordered and it was 63,700 IDR or around 4.53 USD.
Here was our dinner

The Taste

This was rawon (black beef soup). Actually it is an authentic dish from East Java but this time we tried the central javanese rawon. It had the coconut smell and also dominantly sweet flavour. The beef was soft and i liked the sambal, it was so spicy and savory. We ate it with rice.

Next black dish was their roasted chicken. We put the spicy sweet soy sauce to eat it. The original flavour was also sweet, a bit savory and a bit spicy. So delicious cause the chicken was soft and tasty!
So do you dare to try the black dishes here too?
Sate Khas Blora
54A, K.H. Hasyim Ashari street
Central Jakarta
open daily 11am-7pm