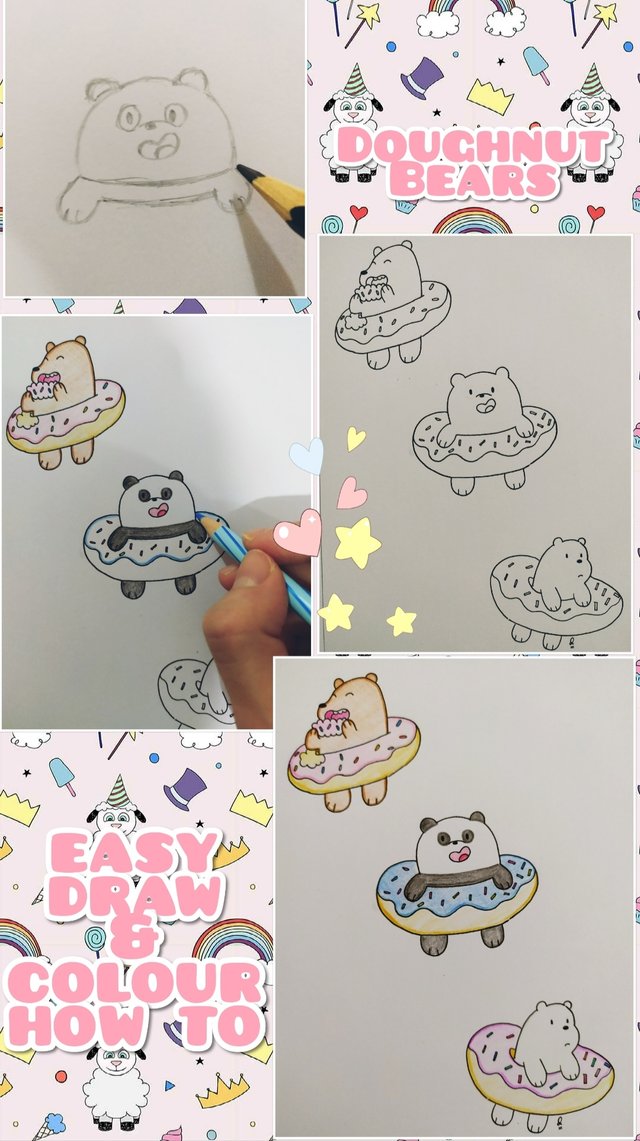 Hello, friends!
Today i drew mini we bare bears. So, Three of them, Grizz, Pan-pan and Ice Bear, trapped in a world of sweets... Each of them had a doughnut around their bodies. So easy and fun to draw.
Material & things needed:
a piece of A5 sketch paper
a 2B pencil
an eraser
a 0.2 drawing pen
36 delirun colour pencil
staedtler luna colour pencils
How to draw & colour it:
First, i started from Pan-pan. It's in the middle of my paper. Started from head with ears then the face, doughnut with cream and sprinkles on top then the feet.

Second, i drew ice bear with the same steps as in drawing Pan-pan. Did the last for Grizz, but grizz was eating some of his doughnut topping so drew with opened mouth.

After finished, i bold it all with the drawing pen. Then, erase the pencil sketch and colour it with the colour pencil. Used bolder colour to colour near the border line.

Hope you enjoy my article.
Happy drawing & colouring!