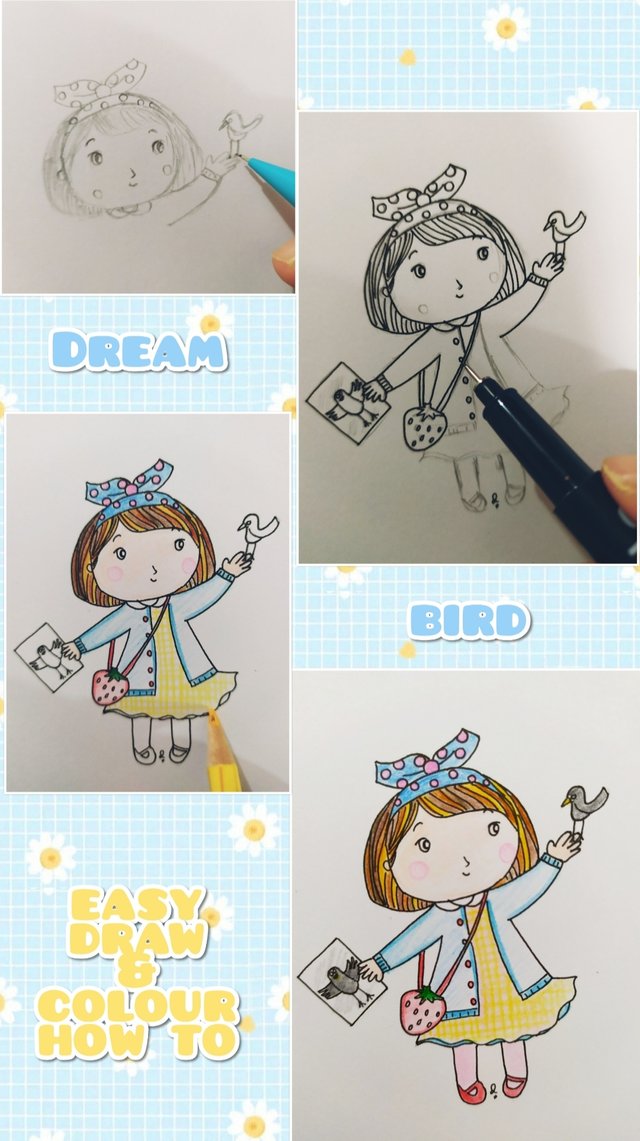 Hello, friends!
Today i drew a girl who had a dream of a bird then she drew it. And guess what, next day she met a bird like in her dream. So easy and fun to draw.
Material & things needed:
a piece of A5 sketch paper
a 2B mechanic pencil
an eraser
a 0.2 drawing pen
36 delirun colour pencil
staedtler luna colour pencils
How to draw & colour it:
First, i started from the head's form, only an oval. Then the face of the girl, hair and a polkadot bandana. Also her left hand with a bird on it. The other hand, holding a piece of paper which has bird drawing on its' top.

Complete with her opened sweater, then a strawberry bag. Last, add the legs in shoes. After finished, i bold it all with the drawing pen.

Then, erase the pencil sketch and colour it with the colour pencil. Used bolder colour to colour near the border line. I made checker pattern for the dress.

Hope you enjoy it.
Happy drawing & colouring!