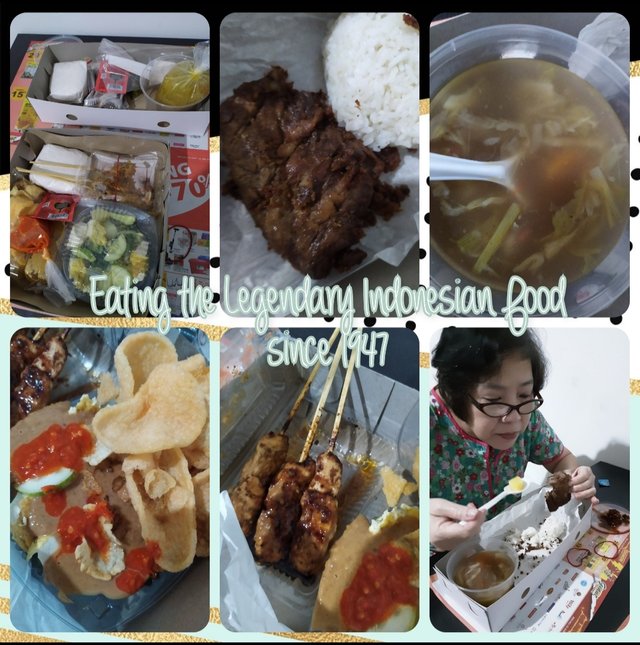 Hello, friends especially foodies!
On January 12th i needed to have the rapid antigen test from the office and after that i needed to go home, waiting for the result so that day i worked from home. Near lunch time, i ordered the legendary indonesian for our lunch. Luckily i had a promotion that day so i only paid 51,240 IDR or around 3.65 USD for two, the normal price was it's twice.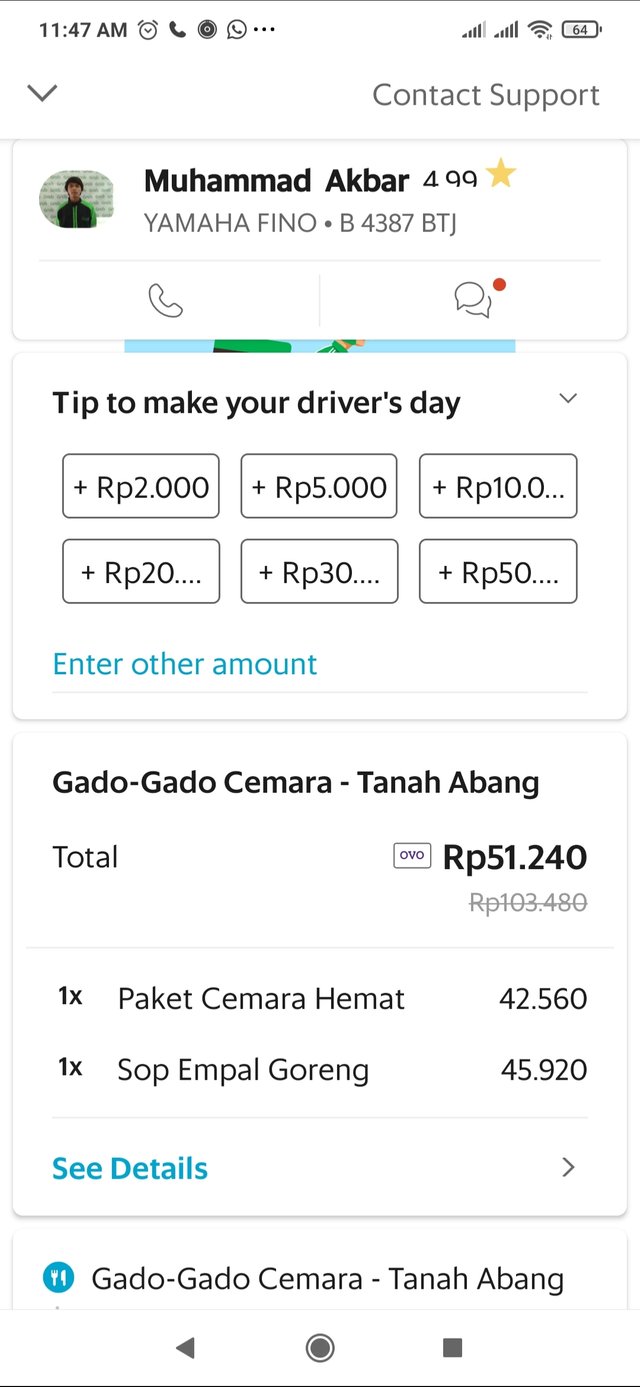 After ordered for around 20 minutes our lunch was delivered. Here how it looked like

The taste

Mine was their legendary gado-gado (indonesian salad in peanut paste) plus the chicken satay with rice. The gado-gado was their legendary. It contained boiled vegetables and it had authentic sweet savory peanut paste. I put the chilli sauce to make it a bit spicy and sour. Their satay was soft, and had the savory sweet flavour.

Mom's was beef sliced cooked traditionally with the vegetable soup plus rice. The beef sliced had sweet savory flavour. And the soup had the light savory flavour.
So ready to try the legenda?
Gado gado cemara
Tanah Abang
Central Jakarta
open daily 11.00am-7pm
you could order it via apps like what i did