Hello, foodies!
Last night my mom and i saw that wendy's had promotion package for two which included their homestyle chicken burger which i never had before so i decided to try.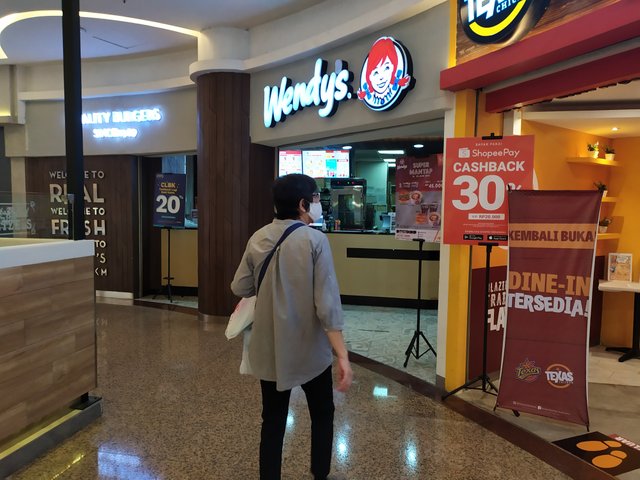 They put the promotion on a board in front of their restaurant.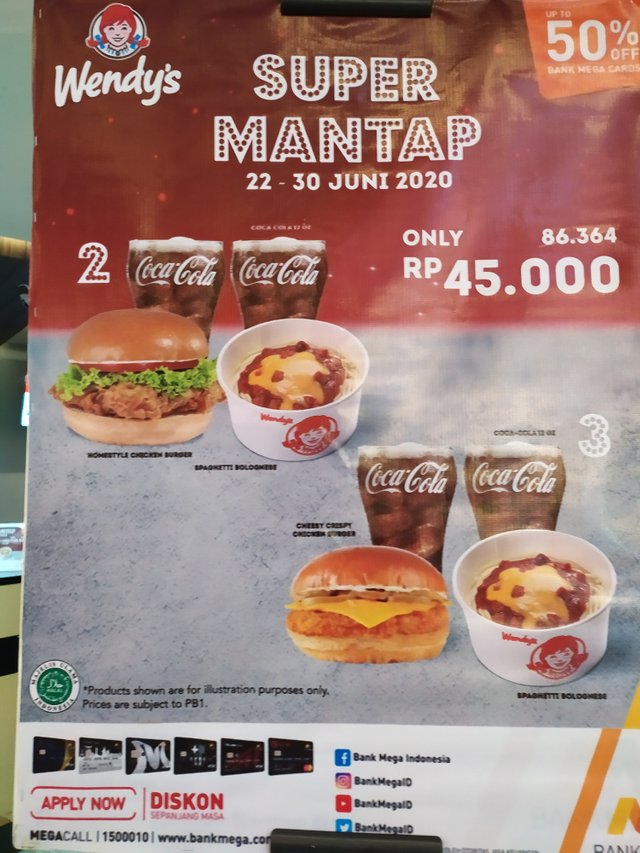 It was a bit tempting with only 45,000 IDR for two, so cheap. And i also used a platform of payment which gave me back 20% of the price i paid. Really cheap cause it was only around 36,000 IDR or around 2.55 USD.
We ordered on their cashier table.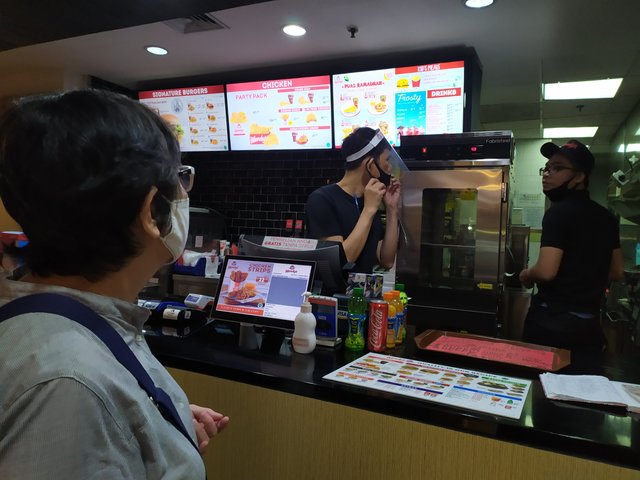 Then, all menu was ready except the burger. The cashier asked us to take spaghetti and two beverages first, while my burger would be delivered to our table.
Here were the dinner

Mom came first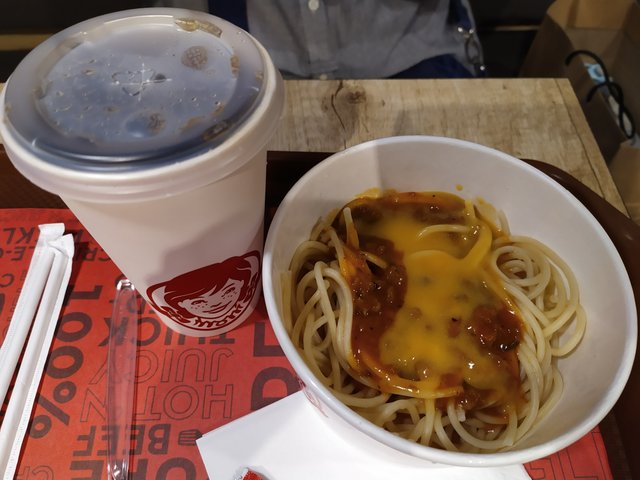 Mine came later

Mom's spaghetti like usually tasted great with meat in bolognaise sauce on the top. She added chilli so it tasted a bit spicy. While mine, was not what i expected. The chicken was crunchy but a bit hard on the skin and inside reddish. I know that they might fry it not too well. And the taste was just so so, they put mayonaise for the dressing.
Here they had medium size of dining area, not too crowded but some customers were there.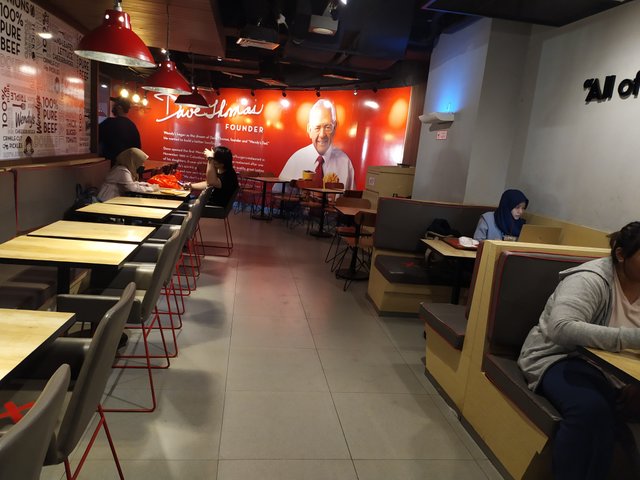 The Price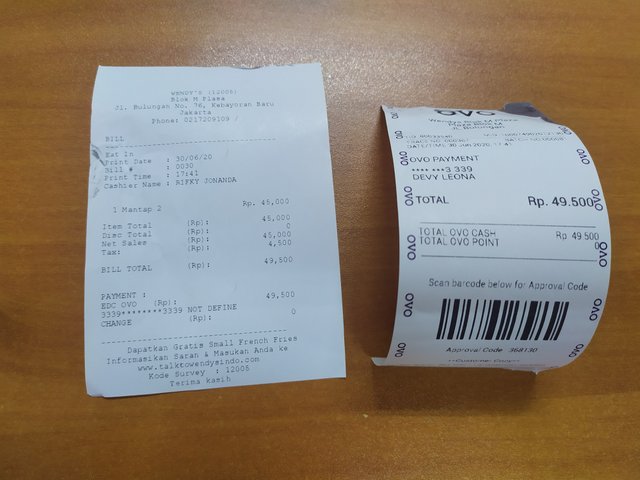 It was only 45,000 IDR include two colas. So it was cheap but the quality we had just as the price.
Business Information:
Wendy's
UG floor
Blok M Plaza
South Jakarta
open daily 10am-8pm