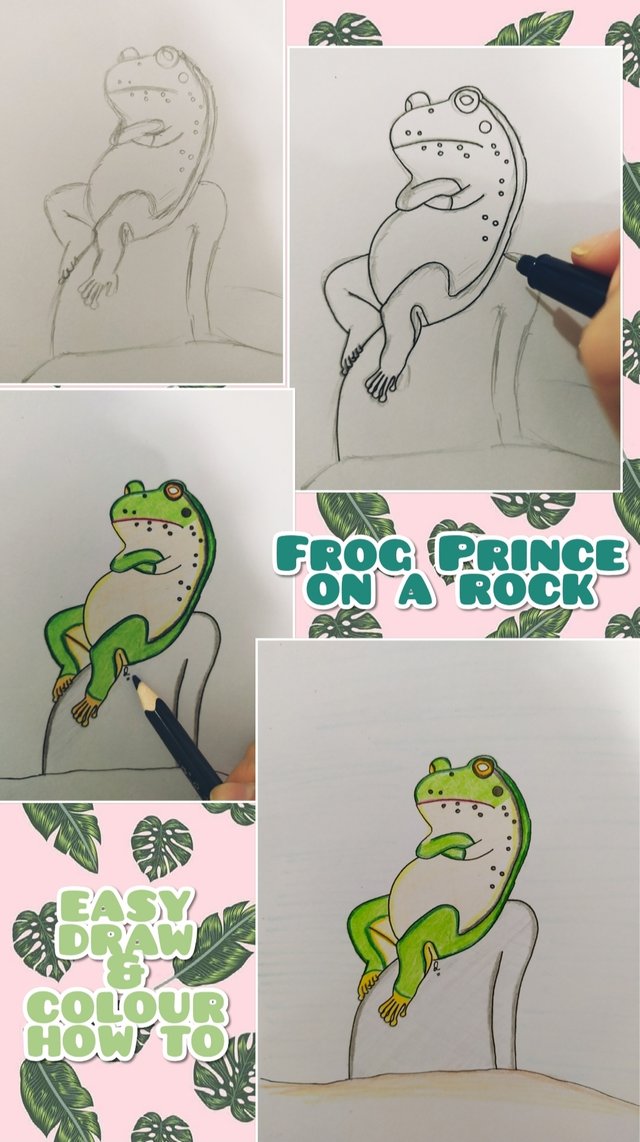 Hello, friends!
Today i drew a frog who was waiting for the princess to come as what she had promised. You must know what fairytale i mean.. Yes, it was Frog Prince. It was so easy to make.
Material & things needed:
a piece of A5 sketch paper
a 2B mechanic pencil
an eraser
a 0.2 drawing pen
36 delirun colour pencil
staedtler luna colour pencils
How to draw & colour it:
First, i started from the eyes and face then the two of the folding arms. Finish with the body and then legs and feet. Also a rock on the bottom. After finished, i bold it with the drawing pen.

Then, erase the pencil sketch and colour it with the colour pencil. Used bolder colour to colour near the border line.
It's finished then.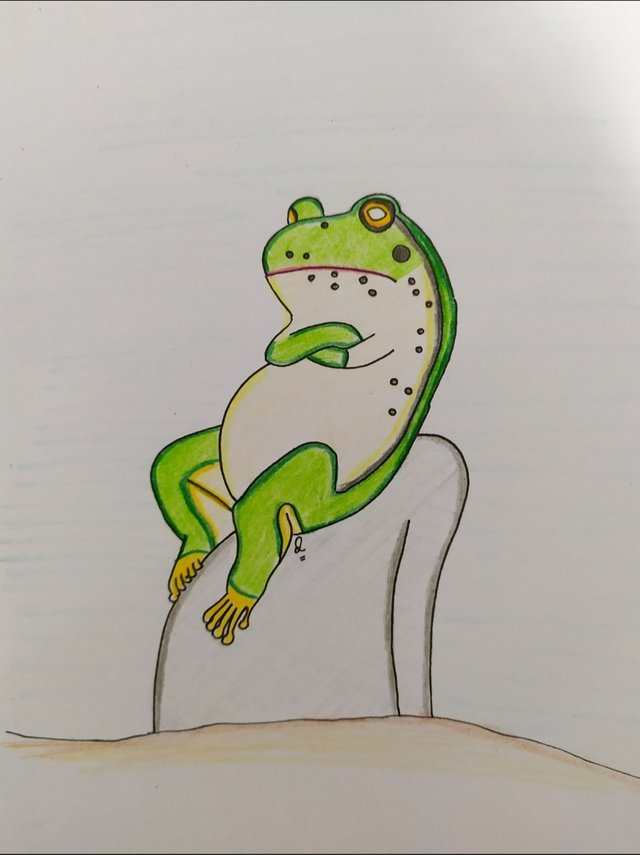 Hope you enjoy the Frog Prince.
Happy drawing & colouring!