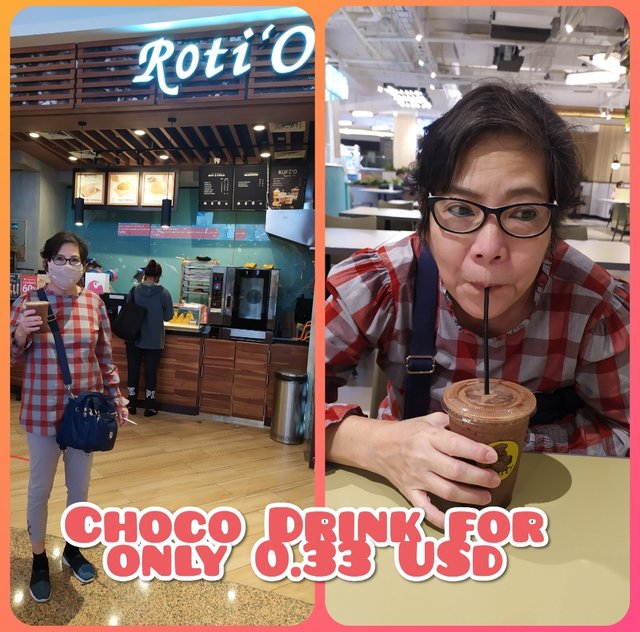 Hello, foodies!
Last night before had our dinner, we had tried to buy the iced chocolate in Roti 'o'.
It was popular as there were also customers there.
The Store

They sold special bread with coffee flavour, pastry and some coffee and other drink. But when we came there at 17.40, pastries had been sold out. They hung the menu on top.
Now during the new normal you should take the drink away as they didn't put any chairs here.
The Price

We paid, it was only 11,500 IDR and i also got a cashback promotion in a platform worth 6,900 so it was only 4,600 IDR or around 0.33 USD, imagine how cheap!
Barista prepared the beverage.

The taste

We wanted to have dinner in the food court so we took the chocolate there. It had sweet chocolate flavour, and thick.
Want to try something here too?
Roti 'o'
UG floor
Blok M Plaza
South Jakarta
10am-8pm