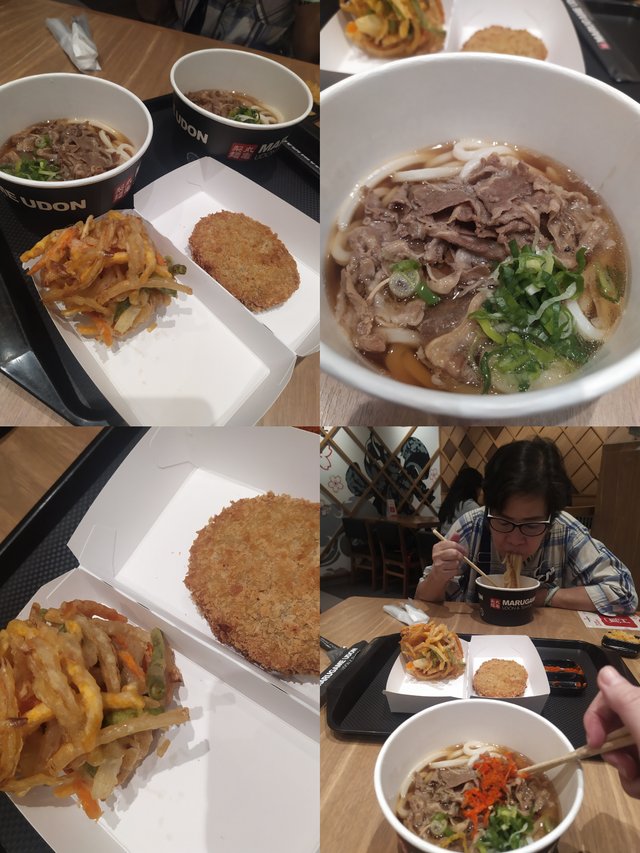 Hello, foodies! Yesterday i took mom to have our dinner at Marugame udon which was located on LG floor, Blok M Plaza - South Jakarta.
Here how it looked from the outside

They hung photos of their menus on the top of their serving area.

We could order and choose what we want here, except udon they also had many kinda tempuras here.

Here were our dinner


We like usually, asked for all in single used eating utencils.
For the menu, both of us, chose our favorite niku udon. It had savory flavour, we also added the chilli and chilli powder on it. The beef they served with a bit fat here, kinda beef you meet in donburi/beef bowl. And also we ordered they beef croquette and kakiage tempura. It had savory and sweet flavour. The vegetables in kakiage tempura were carrot, greenbean, sweet potato, and onion. All tasted so good!
The Dining Area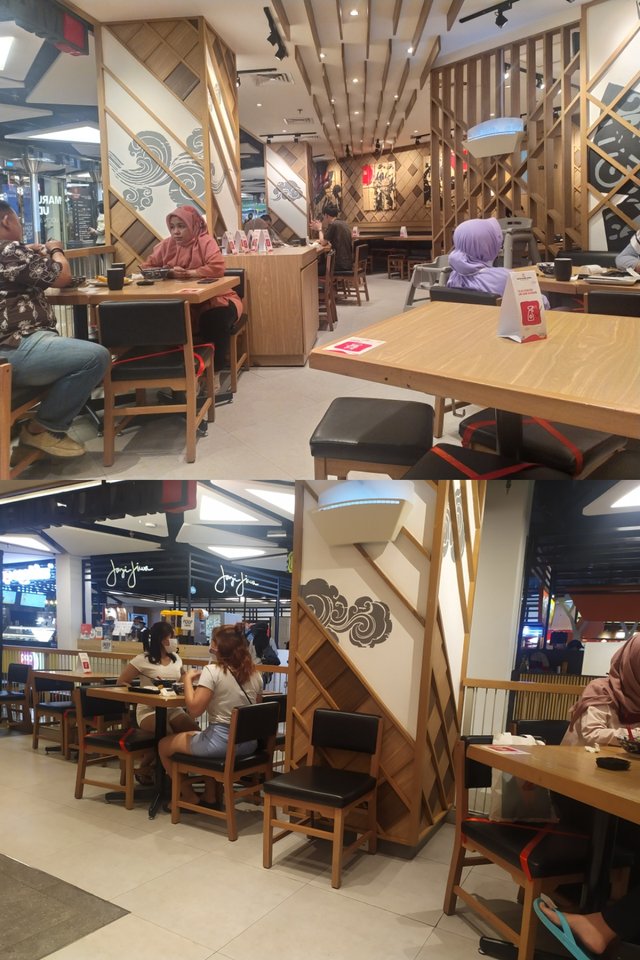 Here they had a quite large clean dining area but the air conditioner here was not cold. Here they always have customers.
Now they also had a condiment counter with one of the waitress to serve you what you needed inside the dining area, a way that they stayed all of it clean and hygienic.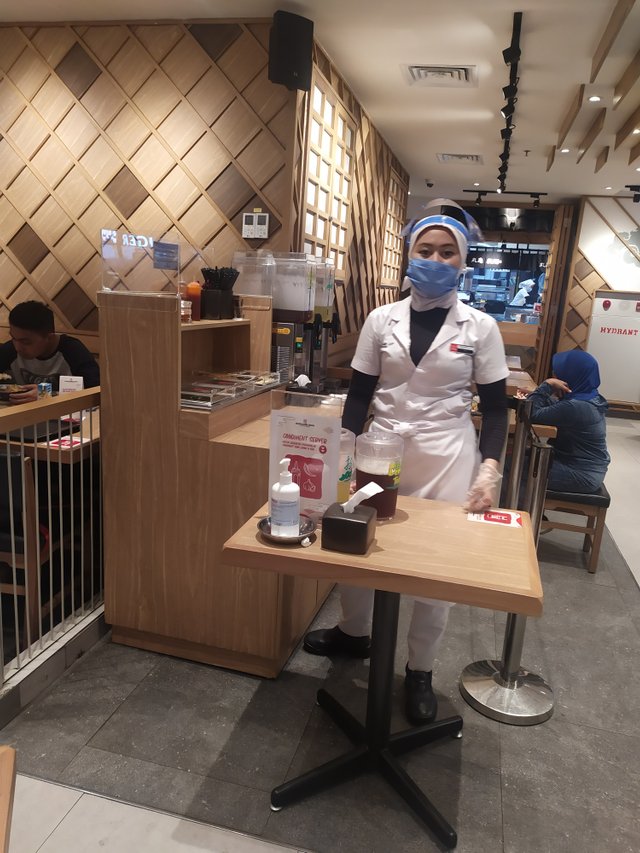 The price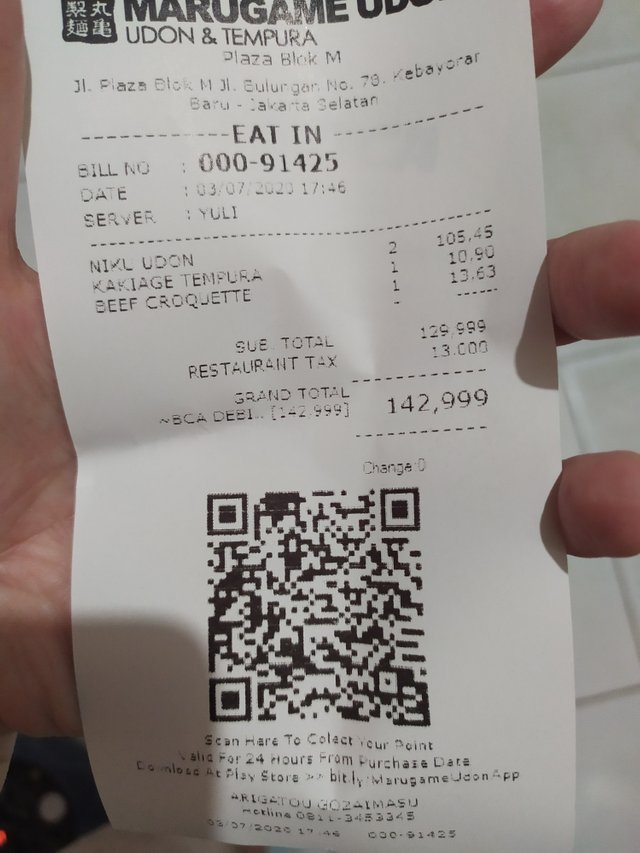 For the dinner we paid 142,999 IDR or around 10.14 USD. It was quite fair for Japanese food here. It also contained a barcode that you could scan to collect points, and you could also then redeem the points you have collected with their menus. You could check it on their application.
Wanna try eating Japanese udon here too?
Marugame Udon
LG floor Blok M Plaza
South Jakarta