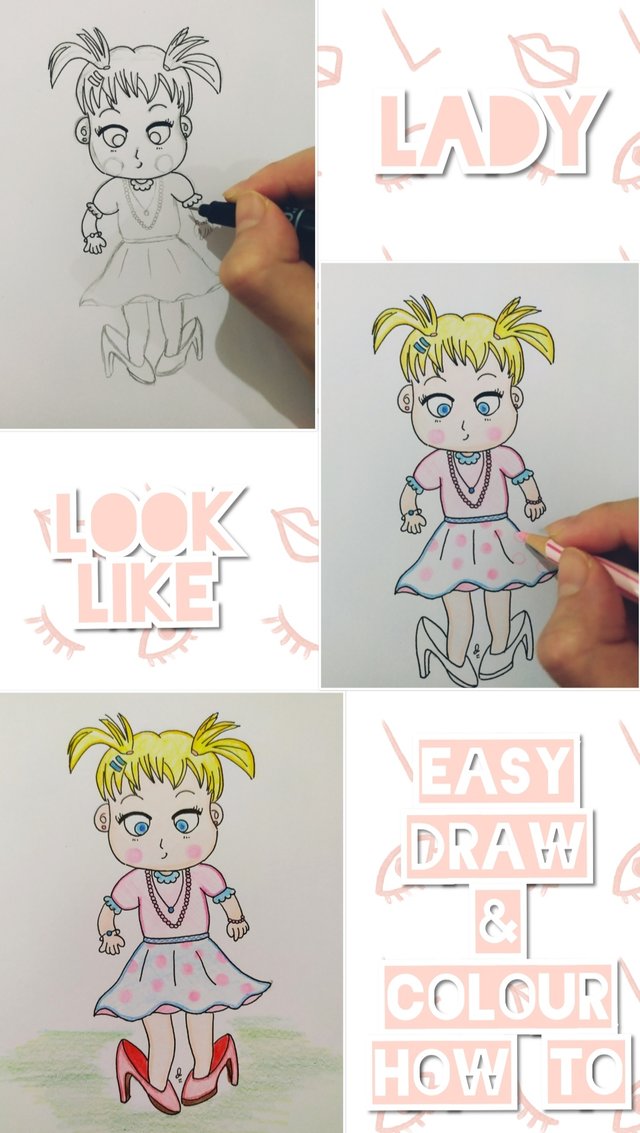 Hello, friends!
Today i finished this little girl. She did like what i did when i was a little girl, trying her mother's high heeled shoes. It was fun and easy to draw.
Material & things needed:
a piece of A5 sketch paper
a 2B mechanic pencil
an eraser
a 0.2 drawing pen
deli colorun colour pencils
staedtler luna watercolour pencils
How to draw & colour it:
First, i started from the head of the girl, then face, ears, hairs. Then draw the shirt, her hands, skirt then legs.. and last, mommy's shoes.

After finished, bold all with the drawing pen. Then, erase the pencil sketch. Last, colour it with the colour pencil. Use bolder colour to colour near the border line. I made polkadots for the skirt.


Hope you enjoy my article and like my picture.
Happy drawing & colouring!