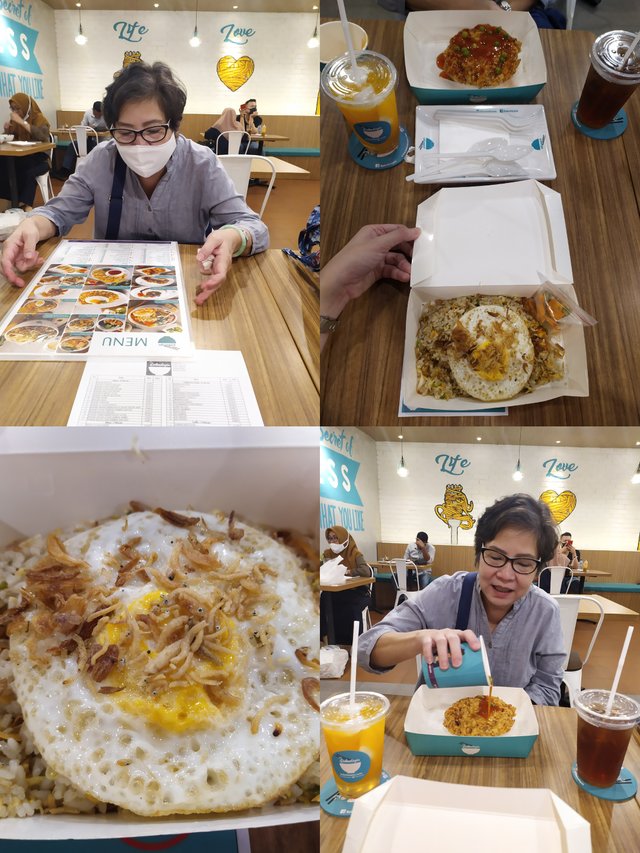 Hello, foodies! Yesterday i took mom to have our dinner at Bakmitopia on 6th floor Blok M Plaza, South Jakarta. We usually eat noodle there, but this time we won't eat noodle and wanna try their other menu which we had never tried before.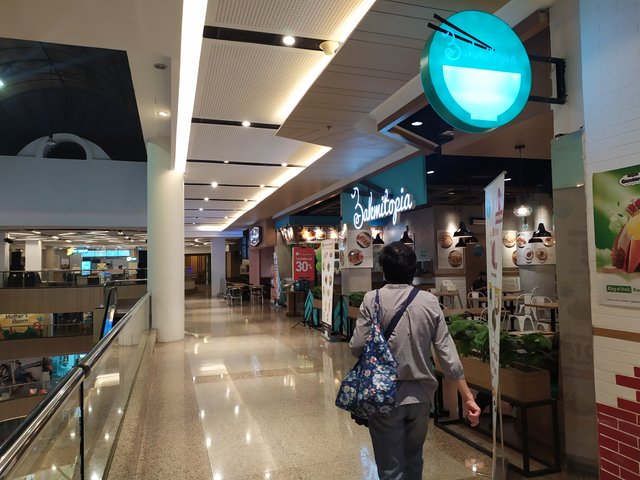 They hung photos of their menus on the top of cashier table.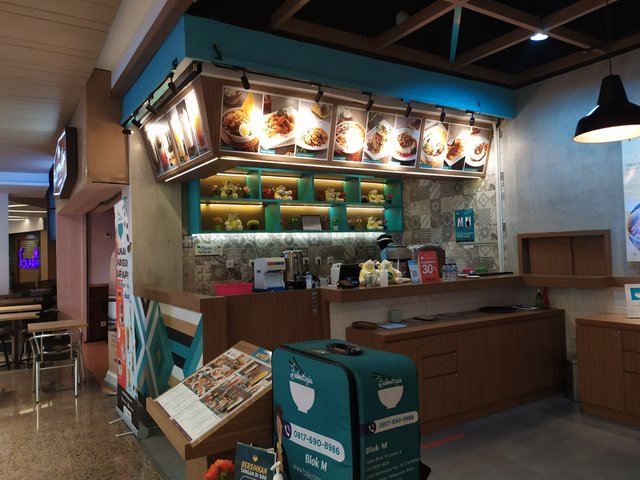 When we came, there were some customer when we arrived there. The dining area was clean and neat, like usually.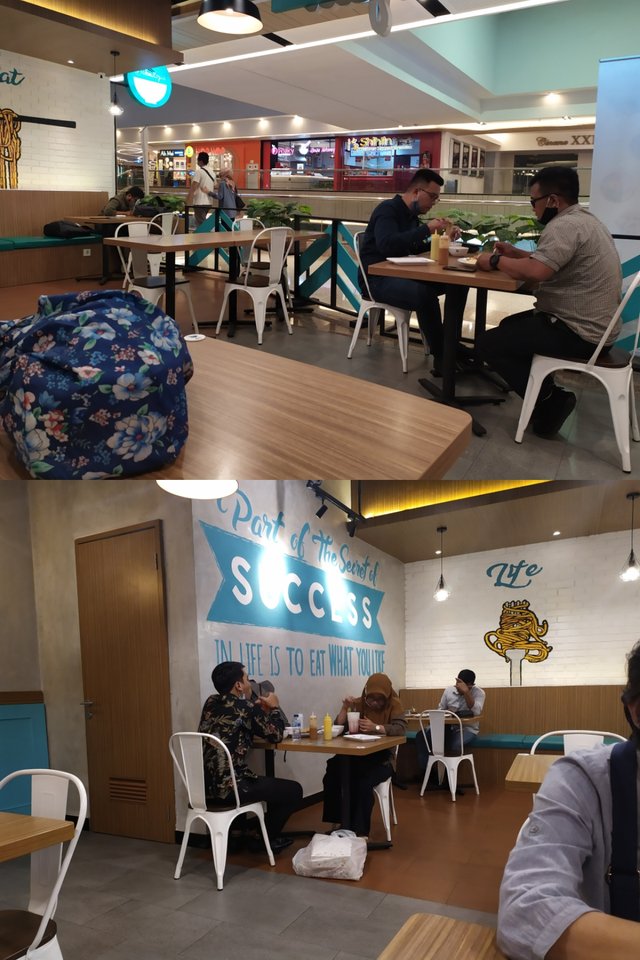 The menu they had

They sold noodle and other Chinese Indonesian Food.
Here were our dinner

Mom's was fuyunghai with rice.

It tasted great, but not the best. It had a light savory flavour, with the sour and sweet red sauce. Mom liked it.
Mine was teri medan fried rice.

The rice texture was great, with some vegetables (carrot, sprout) and teri topping (salted small fish). It also had sunny side up egg on the top. It tasted savory, of course. The fried rice was great and i loved it, would be one of my favorite from now on.
The Iced Coconut Orange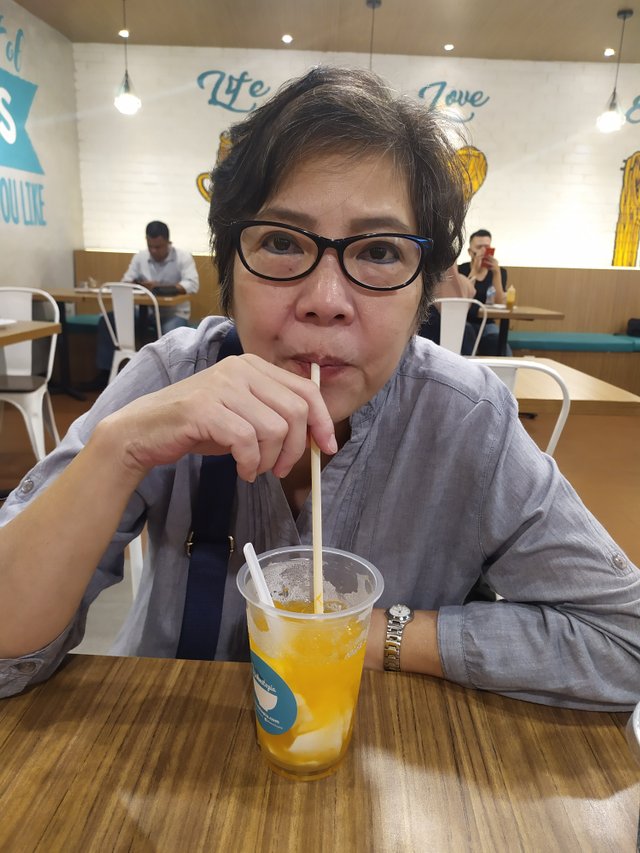 It was great too! Perfect, sweet and so refreshing. They used the high quality ingredients here.
We paid 82,000 IDR after 50,000 IDR discount cause we had voucher. It also included meatballs and dumplings we bought for takeaway. It was around 5.82 USD for all.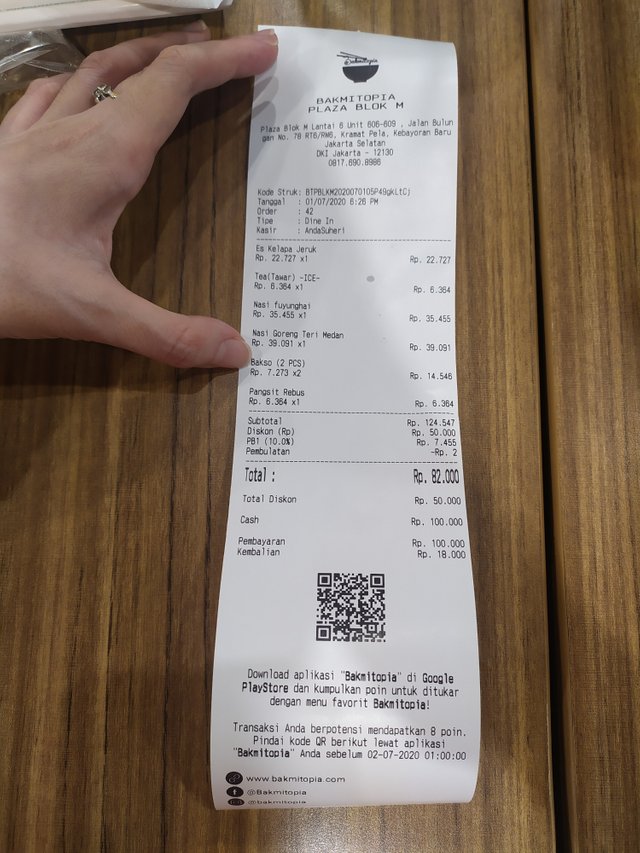 We gave tip again cause they had an excellent service here and also great food of course.
Why don't you give it a try?
Bakmitopia
6th floor Blok M Plaza
South Jakarta