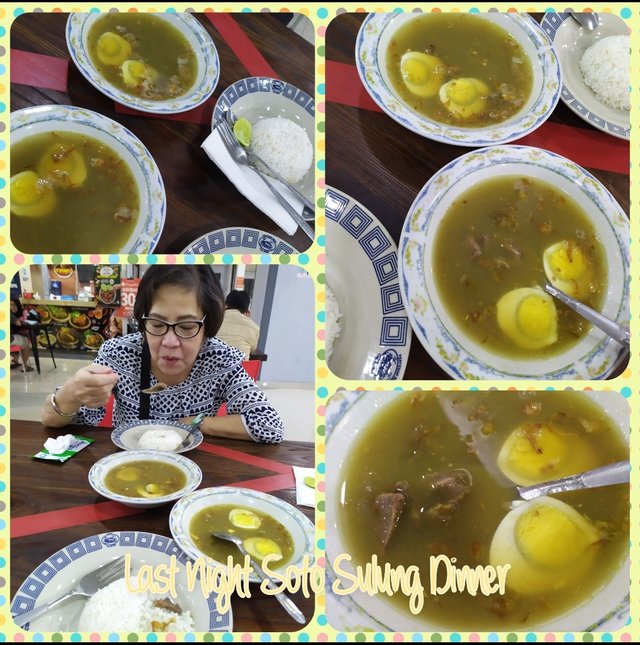 Hello, friends especially foodies!
Today i would like to share our last night dinner experience in a foodcourt which was located on 4th floor ITC Roxy Mas, West Jakarta.
When we saw there was a foodstall which sold the authentic soto from East Java, then we tried to buy our dinner there.
Here how the stall looked like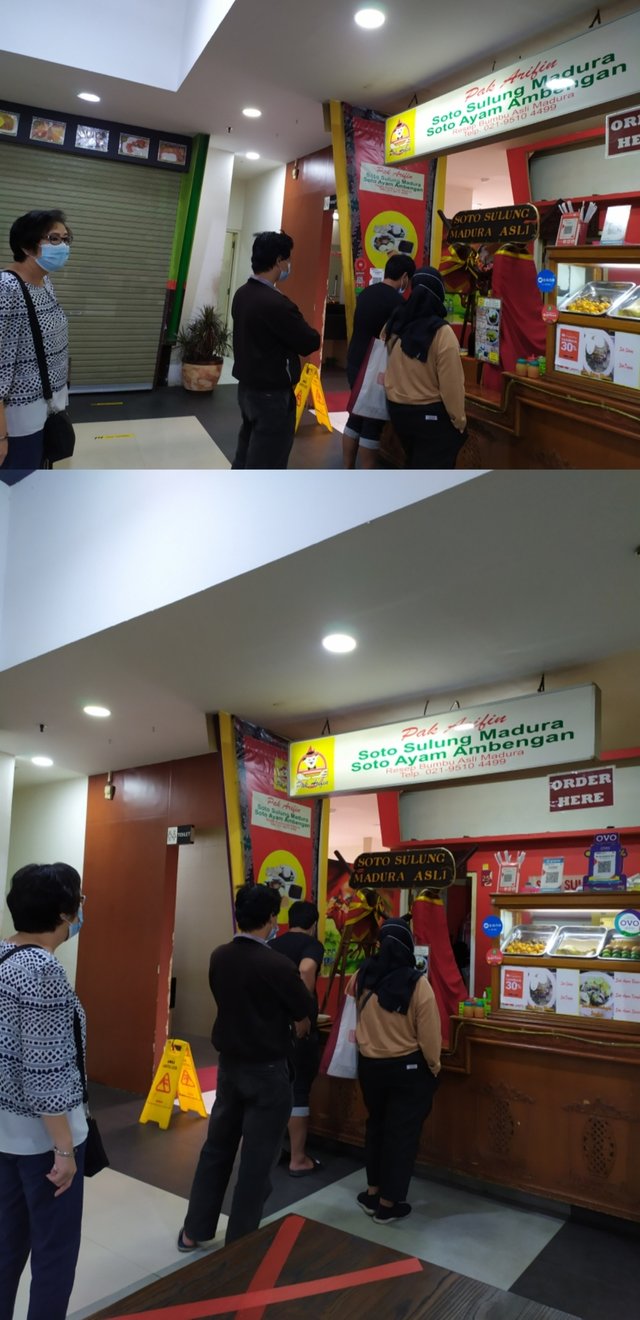 Some customers were before us.
Here they had a quite large dining area.

The menu they had

We only needed to order to the seller then she delivered to our table and we paid, it was 65,000 IDR or around 4.6 USD for the dinner and a bottle of water.
The dinner we had last night

We had the soto sulung, authentic beef soto from east java.
The taste
It had savory flavour with the beef slices and also a boiled egg inside. I thought it was quite delicious but somehow i missed the taste of the real east javanese soto sulung, somehow this soup was not thick enough and also it had too much garlic for the soto sulung. I had spent 12 years in surabaya, capital city of east java before i moved back here to Jakarta so i really familiar with the flavour and taste of the east javanese food.
Business information
Pak Arifin
Soto Sulung Madura
Soto Ayam Ambengan
Food District
4th floor ITC Roxy Mas
KH Hasyim Ashari Street
West Jakarta
open daily 9am-9pm