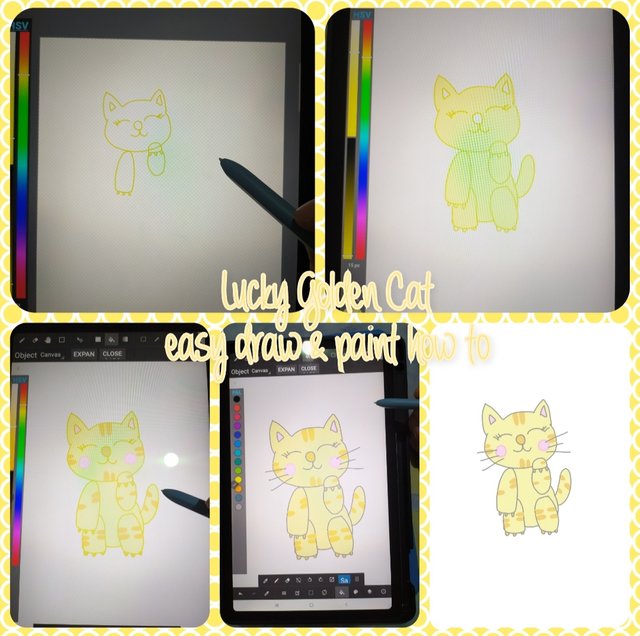 Hello, friends!
Today i would like to share how i made this cute cat easily. I used medibang apps with my tab for this digital drawing. Really easy to make, only needed several steps to finish it.
First i started from the head and face then the legs and also a tail. One front left leg had a different pose. Then paint it with a brigher yellow and add the cheeks and paint it too.

Draw the pattern on the body, add the whiskas and also paint the bolder line with the grey colour. Then it's finished.

Happy drawing & colouring, wish you a wonderful new year ahead!