Hello, foodies!
Today before went home, me and mom had bought some indonesian snacks first at Mon Ami, Blok M Plaza - South Jakarta.
It had many kind of Indonesian kue basah (traditional cakes), bread, pastry and so on.

Here we only could take away those cakes cause they didn't have any chairs or tables to dine in.
All of the waitress here were familiar with mom, they were nice and polite.
We ordered then they prepared it.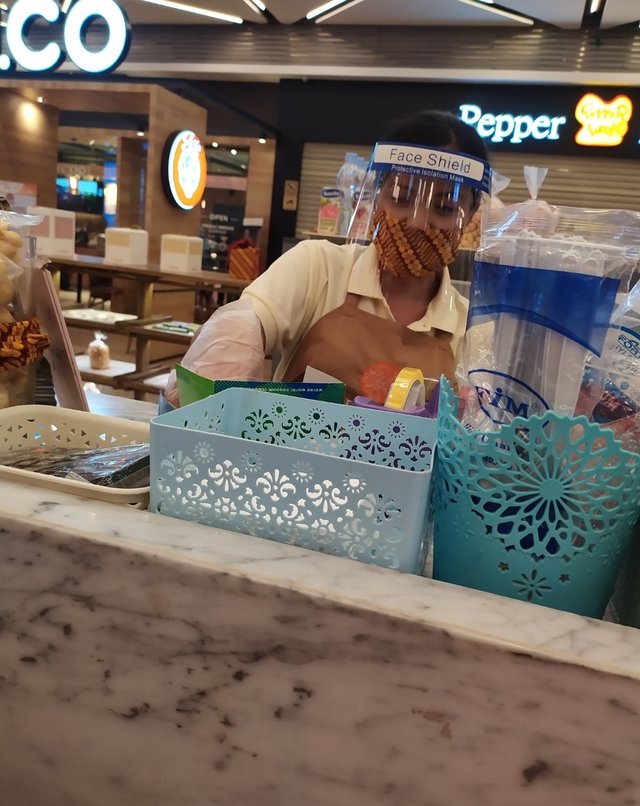 What we bought tonight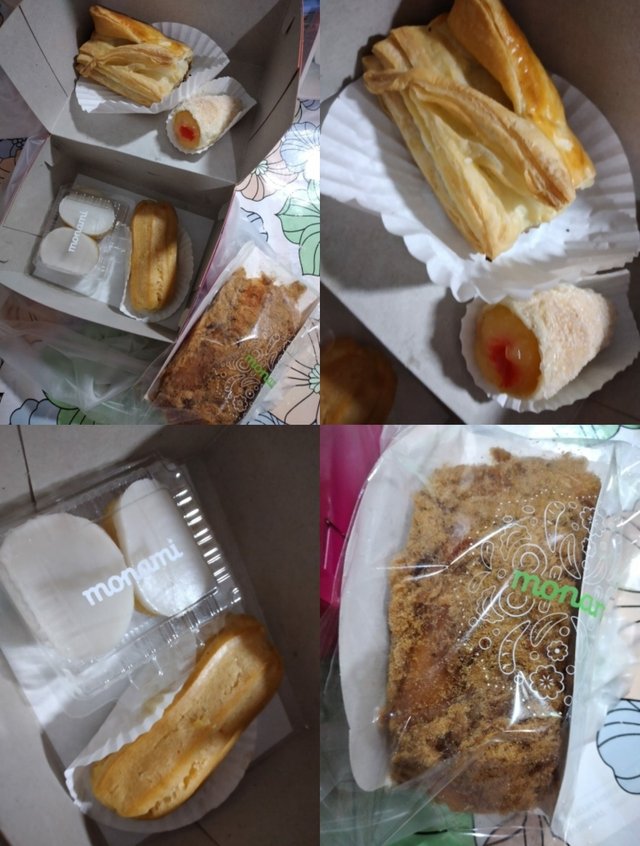 The taste
The sausage brood was our favorite. It had the savory flavour with beef inside. The skin was soft and tasty. Really delicious!
Mom also loved the talam ubi. It was indonesian traditional taste which had soft texture and had sweet-a bit savory flavour. It had yellow white colour.
This was horn. It had vanilla flavour inside. The outside was also soft and it had sweet flavour.
I also tried the vanilla eclair. It also had vanilla paste inside.
Oh yeah i also bought the beef floss bread, i like it much. I will bring it to work tomorrow. The bread was soft, had beef floss on the top. It had sweet and savory flavour.
For all, we paid 42,000 IDR or around 3 USD.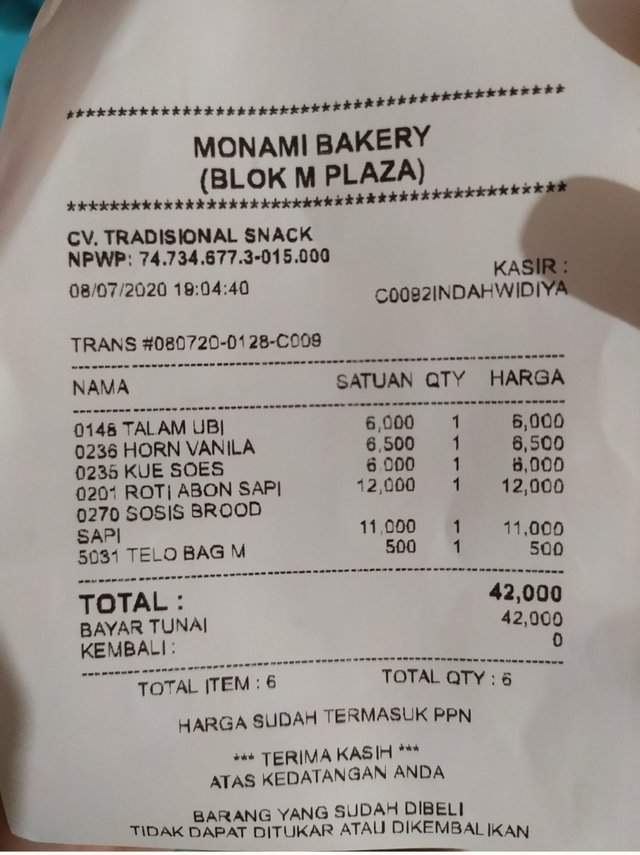 I also invite you trying buy some cake here too
Mon Ami
UG floor
Blok M Plaza
South Jakarta
10am-8pm