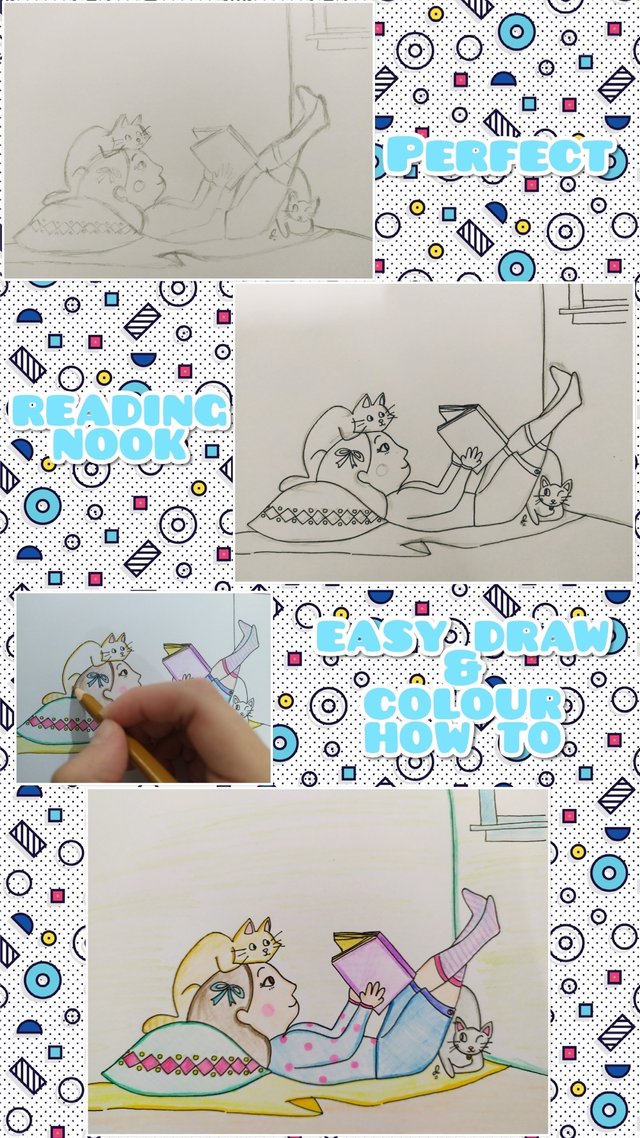 Hello, friends!
Today i drew a girl who loves to read. She reads on her favorite spot, the nook with her two cats. They are cute and easy to draw. Here i share how i made it.
Material & things needed:
a piece of A5 sketch paper
a 2B pencil
an eraser
a 0.2 drawing pen
36 delirun colour pencil
staedtler luna colour pencils
How to draw & colour it:
First, i started from the pillow under her. Then to her head from hair to face. Continue with her hands and shorts. The a book on her hands. A cat on top of her head. Then finish her legs and feet. Also a cat under her, and the wall.

After finished, bold it with the drawing pen. Then, erase the pencil sketch and colour it with the colour pencil. Used bolder colour to colour near the border line. Made polkadots on her shirt.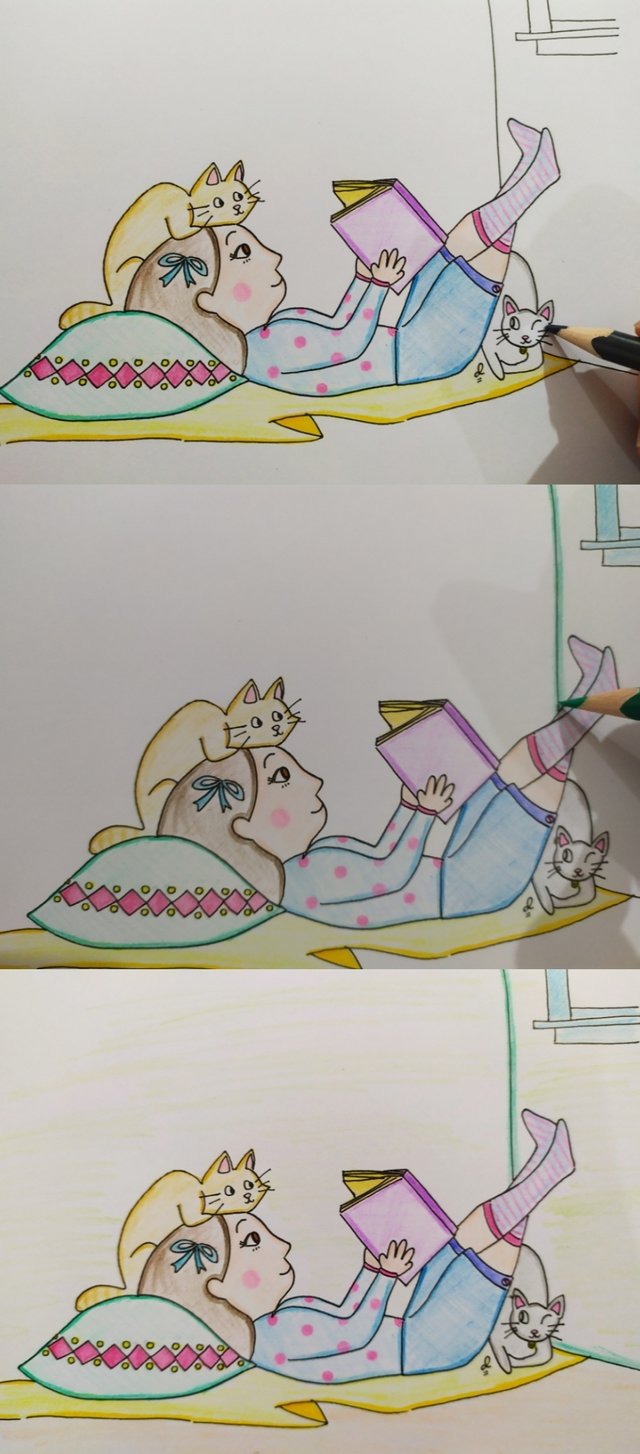 Hope you enjoy my today's article.
Happy drawing & colouring!