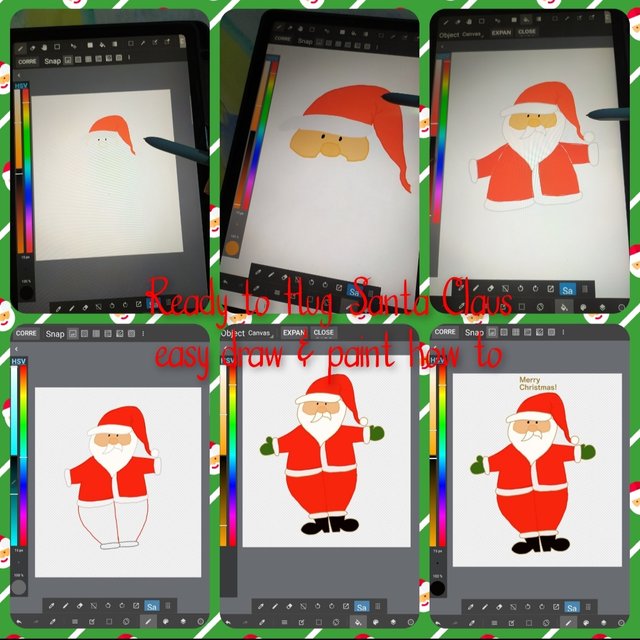 Hello, friends!
Today i would like to share how i made this cute santa claus, he is ready to hug you now. So easy and fun to make.
I used my medibang apps on my tablet for this drawing, here how i made it:
First i started from the santa's hat then the eyes, nose and face, continue to the white beard. I also paint them.

Then paint the beard, i then continue to draw the cloth with red colour pen.

Paint the cloth with red colour, i used a lighter red to paint it. Then continue to draw the trousers.

Then, paint the trousers, also draw the two hands in gloves and also two boots. Paint them all and last i add the word 'merry christmas'. For the outter line i used the light brown colour, like i used for the words.

Hope you like it, merry christmas ho ho ho!